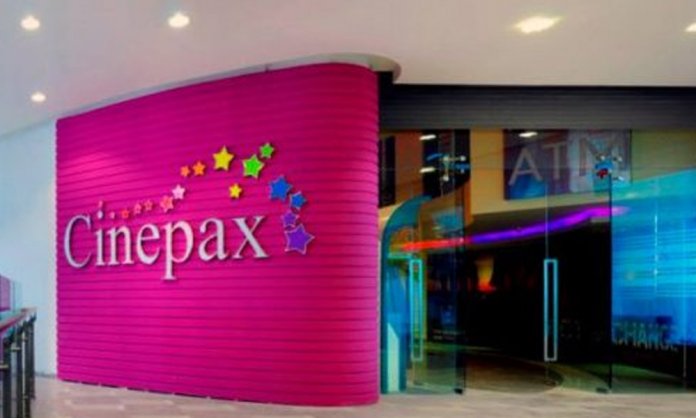 Cinepax is amongst the fastest growing cinema chain in Pakistan. It has screens in Karachi, Lahore, Rawalpindi, Faisalabad, Gujranwala, Gujrat, Murree, and Hyderabad, with more screens in planning for Faisalabad, Multan, and Islamabad.
In a shocking turn of events, Cinepax Cinemas got hit by a major cyber attack. Its official website was targetted by a group of hackers and various funny messages were uploaded on its main page.
The title of the hacked page blared:
"CinePax Cinema Got HacKed By Team Pak Cyber Attackers"
And there was an image of Pakistani army hoisting the nation's flag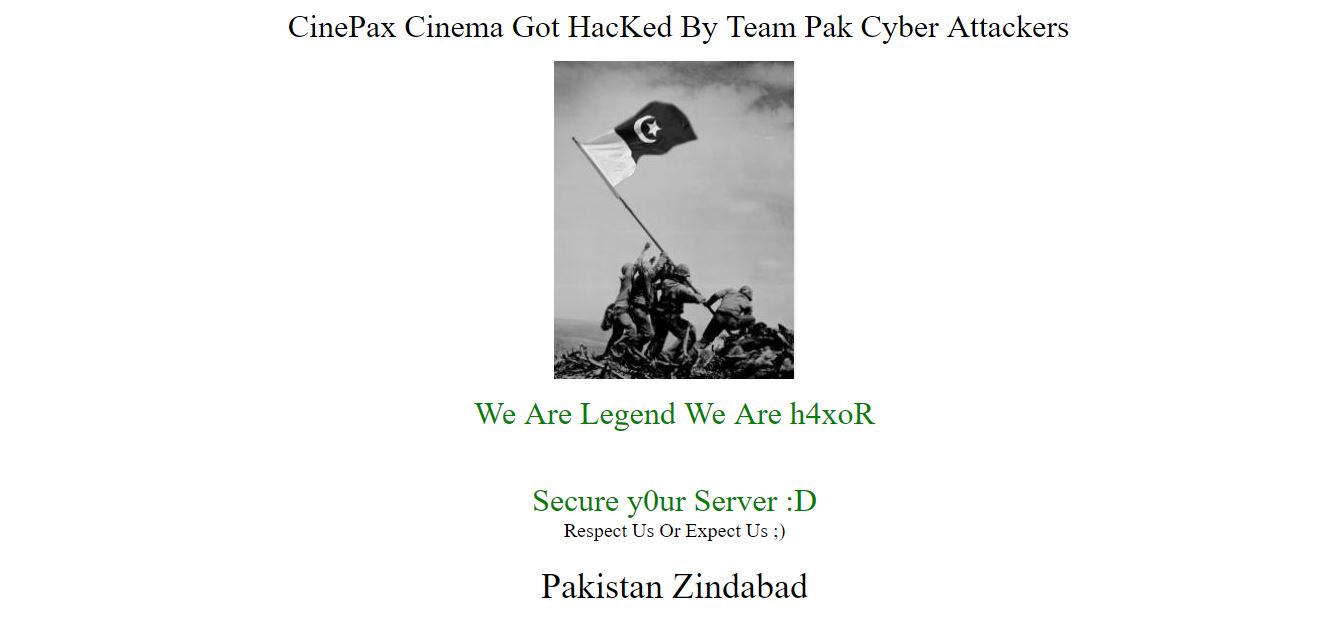 Also, the hackers could not help lauding themselves and wrote:
"We Are Legend We Are h4xoR"
But a warning was added, threating Cinepax Cinemas: 
Secure y0ur Server :D" and "Respect Us Or Expect Us 😉
According to Dawn, Cinepax General Manager, Mohsin Yaseen confirmed that their server has been compromised and efforts are being done to restore it.
Of course, the identity of the hackers is still unknown nor is the reason as to why the hackers invaded Cinepax's website.
Stay tuned to Brandsynario for more updates