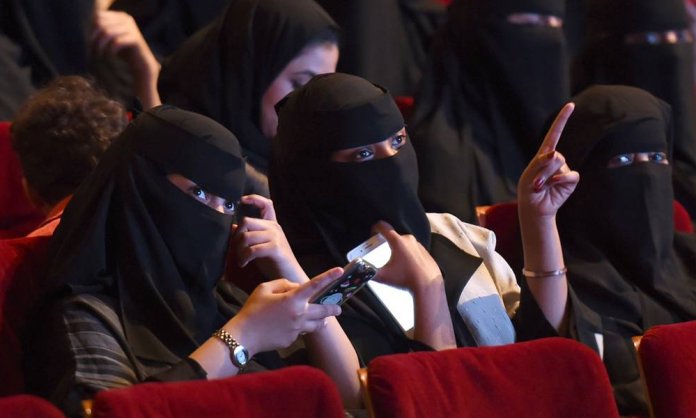 Saudi Arab has finally decided to lift the ban it had imposed on commercial cinemas more than thirty years ago.The news was further confirmed by the ministry of culture and information.
They are planning on issuing licenses immediately and are expecting to open the first cinema in the Kingdom by March 2018.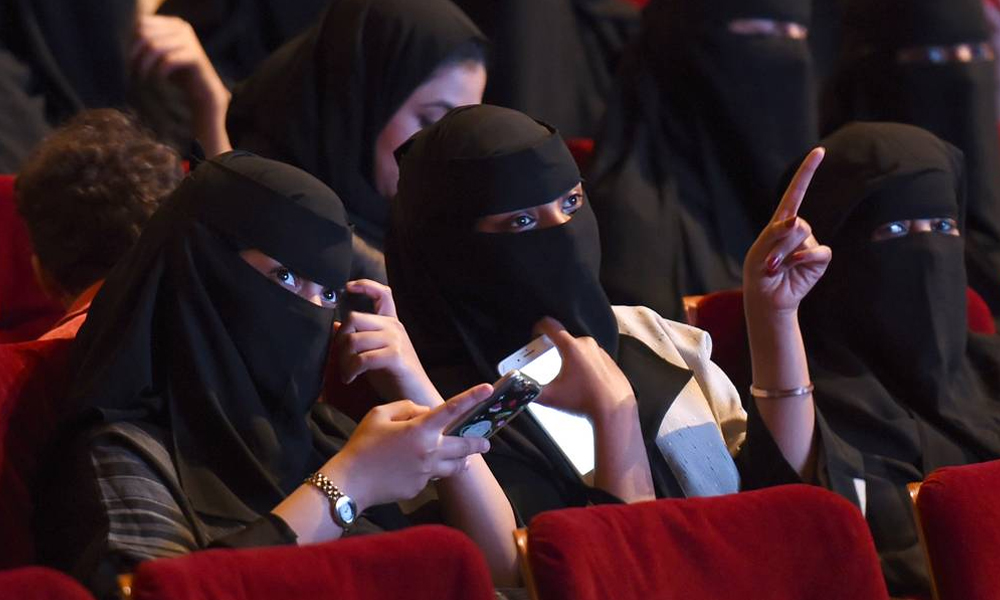 Just like multiple other changes implemented by the new Crown Prince, Mohammed Bin Salman,  this too is a part of the 2030 vision of social and economic reform program.
Very few people are aware, but the Islamic republic Kingdom had commercial cinemas during the 1970s, which Islamic clerics persuaded the authorities to shut them down to save the Islamic morale.
Grand mufti Sheikh Abdul Aziz Al al-Sheikh clearly warned against such open and domestic changes, claiming that opening cinemas and indulging in music is not good for the religion and may call for mixing between genders.
Other than religious authorities, even royal families are not in favor of this new establishment as it is against the codes and behavior of Islam.
According to the ministry, it open doors to more than thirty-two million people while the vision anticipates that by the year 2030, there will be more than 300 cinemas around the country.
The 32-year-old Crown Prince, who has already gained popularity for his 2030 Vision, is aiming to boost overall house spending on different entertainment and cultural activities by almost 3 percent.
The Saudi director, Haifaa Al Mansour, went to Twitter for the official announcement of cinema reopening and tweeted with an opening sentence that said,
"It's a beautiful day in #SaudiArabia!"
Saudi Arabia Takes Steps Towards Liberalization
The authorities are also going to sponsor various concerts this year.
2. The permission for women to drive for the first time in the history will commence from June 2018 – another major move opposed by religious authorities in the country.
The whole idea behind these changes is to make Saudi Arabia a country of moderate Islam, that is not only modern but also open to all people, traditions, culture, and religions with a higher tolerance level.
Social media had a field day and came up with prospective Saudi movie titles that will leave you in a fit of laughter! 
Star Wars: The Last Jihad. #SaudiMovieTitles

— Mun8hi #TeamCHAPS (@munshhi) December 12, 2017
Drag me to Jahannam #SaudiMovieTitles

— Mohamed Hisham (@hishaamu) December 12, 2017
Fantastic Beards and where to find them.#SaudiMovieTitles

— Mariam Shifa (@mariamshifaa) December 11, 2017
The Nightmare before Eid#SaudiMovieTitles

— Chilly (@chilly0_0) December 11, 2017
The wolf of Tahleya street#SaudiMovieTitles

— y (@youusra__) December 11, 2017
Fast and Furious 7 : One Last Sahoor#SaudiMovieTitles #sisistrying https://t.co/wBCb1qTjv5

— Ijat Kena Move On (@izzatimare) December 11, 2017
The beauty and the jinn #SaudiMovieTitles

— Abba Saleh (@abba_saleh) December 11, 2017
Content Contributed by Mahi Afaq
Stay tuned to Brandsynario for latest news and updates.