Nanjing University of Information Sciences and Technology (NUIST) has taken a commendable step towards assisting Pakistani students in developing their research capacity to address the urgent climate crisis. In collaboration with various Pakistani institutions, NUIST is offering fully funded scholarships in the field of Climate Change and Environmental Governance. This initiative aims to equip young scientists with the knowledge and skills necessary to combat climate change and its detrimental effects on Pakistan's environment and population.
Collaborative Efforts
Confirming the news, Professor Dr. Tong Jiang, Executive Director for the Research Institute of Climatic and Environmental Governance at NUIST, highlighted the institution's commitment to this cause. NUIST has signed a Memorandum of Understanding (MoU) with the National University of Sciences and Technology (NUST) to foster scientific research collaboration and facilitate the exchange of students and faculty. Additionally, NUIST is expanding its research cooperation with other renowned Pakistani universities, including Quaid-e-Azam University, COMSATS University Islamabad, and the Pakistan Meteorological Department.
Research Opportunities and Focus
The fully funded scholarships offered by NUIST provide Pakistani students with the opportunity to engage in groundbreaking research related to climate change and environmental governance. Dr. Jiang emphasized that the program welcomes young scientists specializing in climate change and climate risk studies from Pakistani universities. These students will be admitted to NUIST to conduct research on pressing issues such as water shortage and tipping points caused by climate change.
Water Shortage and Climate Change
Pakistan has been grappling with an increasing water shortage, as reported by the United Nations. The depletion of water resources can be attributed to various factors, including population growth and deficiencies in water management mechanisms. Given that Pakistan's economy heavily relies on agriculture, water scarcity poses a significant challenge to the country. NUIST's research will focus on developing strategies to mitigate the impacts of climate change and reduce water shortages, helping safeguard Pakistan's agricultural sector and its overall economic stability.
Air Pollution and Smog
Dr. Jiang also addressed the critical issue of air pollution and smog, which contribute to Pakistan's deteriorating air quality. Industrial emissions, vehicular emissions, domestic emissions, construction-related dust emissions, smoke from brick kilns, and soot from burning agricultural waste are among the major causes of poor air quality. To combat this, he suggested several solutions, including relocating industries from cities to designated industrial areas, transitioning to renewable energy systems, promoting affordable public transportation, implementing large-scale tree plantation drives, and improving livestock and waste management practices in urban areas.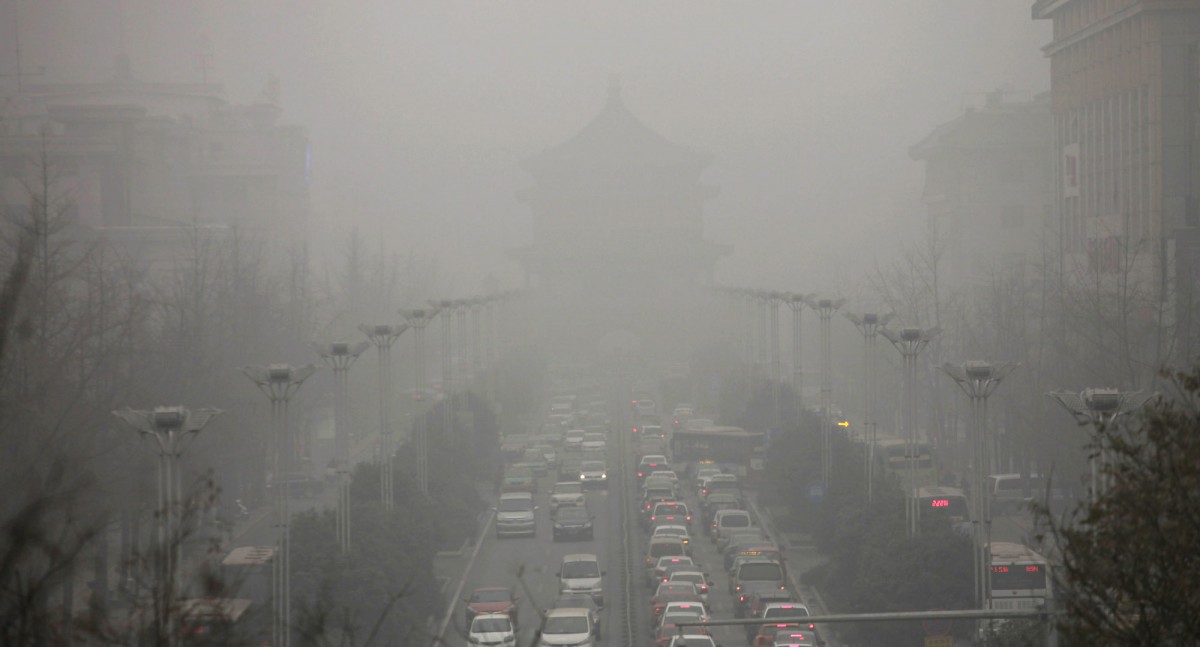 Nanjing University of Information Sciences and Technology's decision to offer fully funded scholarships to Pakistani students in the field of Climate Change and Environmental Governance demonstrates its commitment to combatting the climate crisis. By collaborating with esteemed Pakistani institutions, NUIST is fostering research collaboration and knowledge exchange to address critical environmental challenges faced by Pakistan.
Through research and innovation, the scholarship recipients will play a crucial role in developing sustainable solutions to water scarcity, air pollution, and other climate-related issues. This initiative will not only benefit Pakistan but also contribute to the global fight against climate change, underscoring the importance of international cooperation in addressing this pressing global challenge.
Stay tuned to Brandsynario for the latest news and updates.