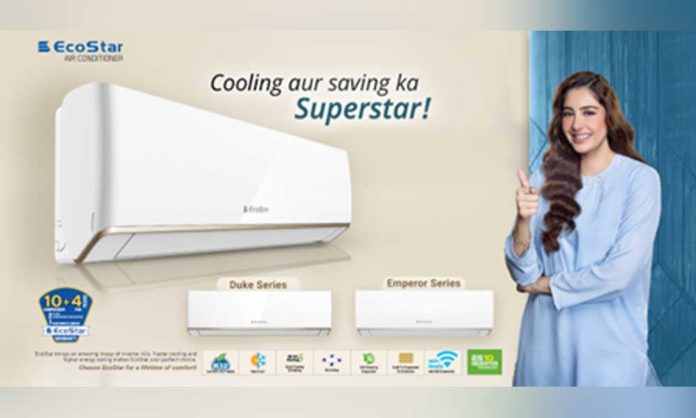 Kick back and chill out with EcoStar's new range of Duke and Emperor Air Conditioners with sleek & stylish design and full of stunning features. Its beautiful Labyrinth design PCB and outdoor design protect the air conditioners from dust, rain, and short-circuiting.
These EcoStar AC's not only take care of your needs, but also take care of the environment.
R32 Refrigerant gas
The R32 refrigerant gas (used as a cooling refrigerant), has a relatively lower Global Warming Potential (GWP) and near to zero ozone depletion, which makes EcoStar AC, more energy efficient while saving money as well as the environment.
The environment isn't the only thing, Health of the customers, matters the most. With the help of Self-Cleaning with Pasteurization, Multi-Health Filters, and Anti-Fungal Mode, EcoStar takes your health seriously.
Multi-health filters
Multi-Health Filters, used in EcoStar Duke & Emperor series AC, ensures a safe and clean environment for you to breathe in by draining out all the bacteria and germs from the air and purifying it to pass into your room.
Environment protection coating (EPC)
The EPC (Environmental Protection Coating) ensures that your AC remains safe from all the hazardous gases that may attack its evaporator if you are living near water bodies. It helps prevent corrosion on your evaporator to increase the life of your EcoStar AC.
 Self-cleaning and pasteurization
One thing that is unique to EcoStar Duke & Emperor AC is pasteurization, in addition to self-cleaning functionality. EcoStar AC cleans the dirt on the evaporator and blow-dry through frosting & defrosting process. It removes all the dirt in the form of dirty water through the drain of the indoor unit, leaving the indoor unit evaporator clean and dry. After that, the Air Conditioners eliminate germs & bacteria with the help of Pasteurization process that blows mild-heat (58℃) for 30 minutes. This function starts on the completion of self-cleaning function. 30 minutes for self-cleaning and 30 minutes for pasteurization.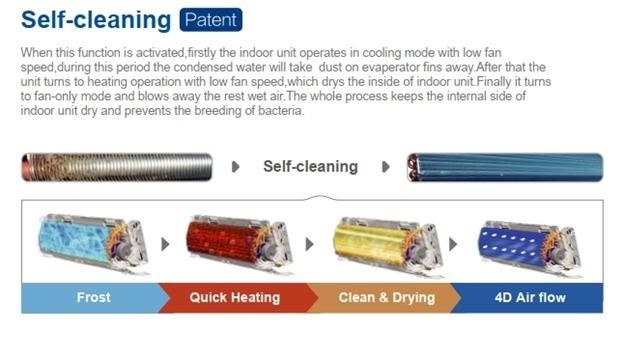 Anti-Fungal Mode
The EcoStar AC also comes with Anti-Fungal Mode that blows out normal air after the AC is turned off which helps evacuate any moisture on the evaporator and ensures that no fungus is created.
4D Long Air throw & 65Hz startup
The list of amazing features does not end here. You can experience instant cooling and heating with the 65 Hz startup that cools down or heats up the room in no time. The 4D Airflow with a strong double intake air door ensures that the cooling effortlessly reaches every corner of the room.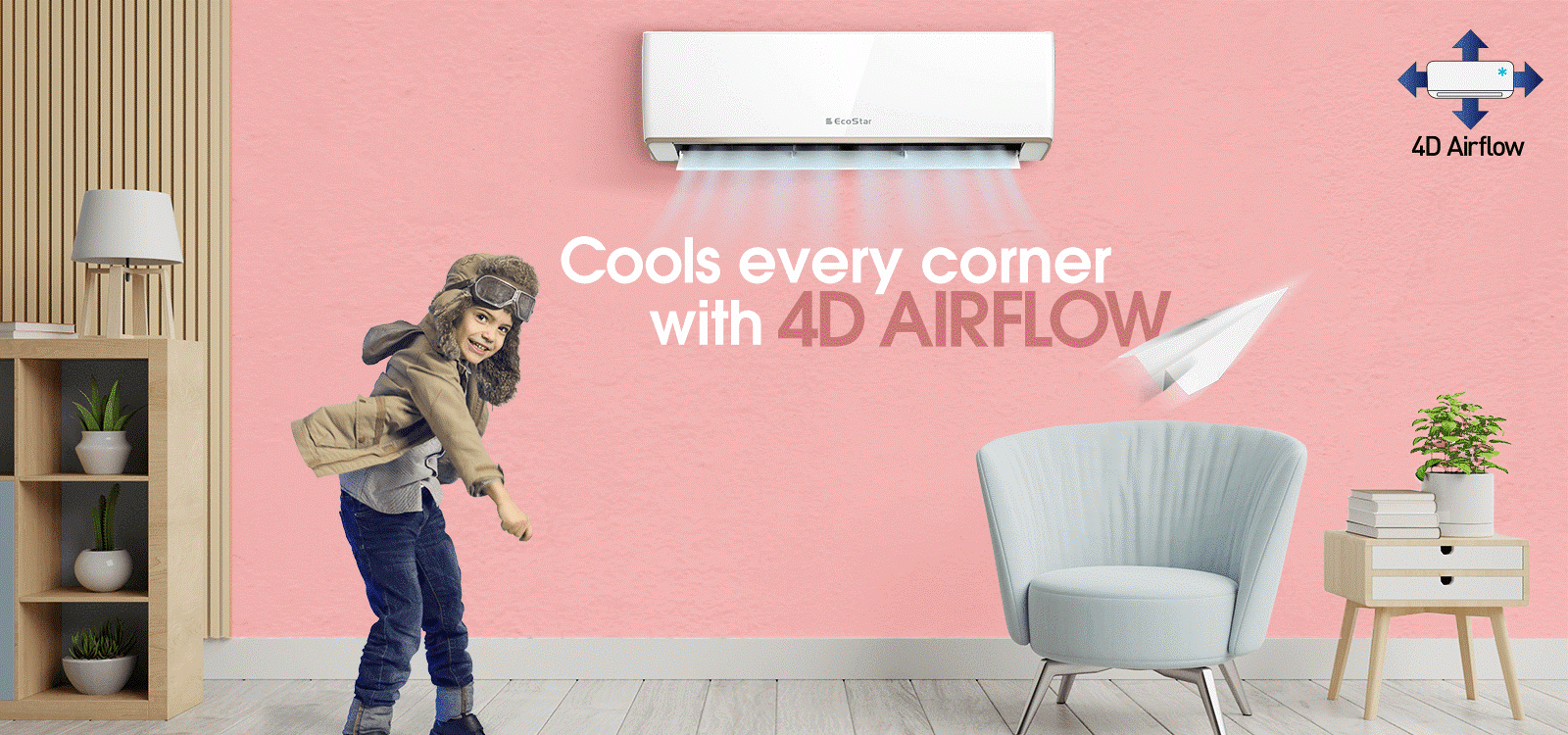 Wi-Fi Ready with USB connectivity
Moreover, EcoStar Duke and Emperor Series AC is always Wi-Fi ready with USB connectivity. Just connect your Wi-Fi USB device into your AC and control it from anywhere at any time.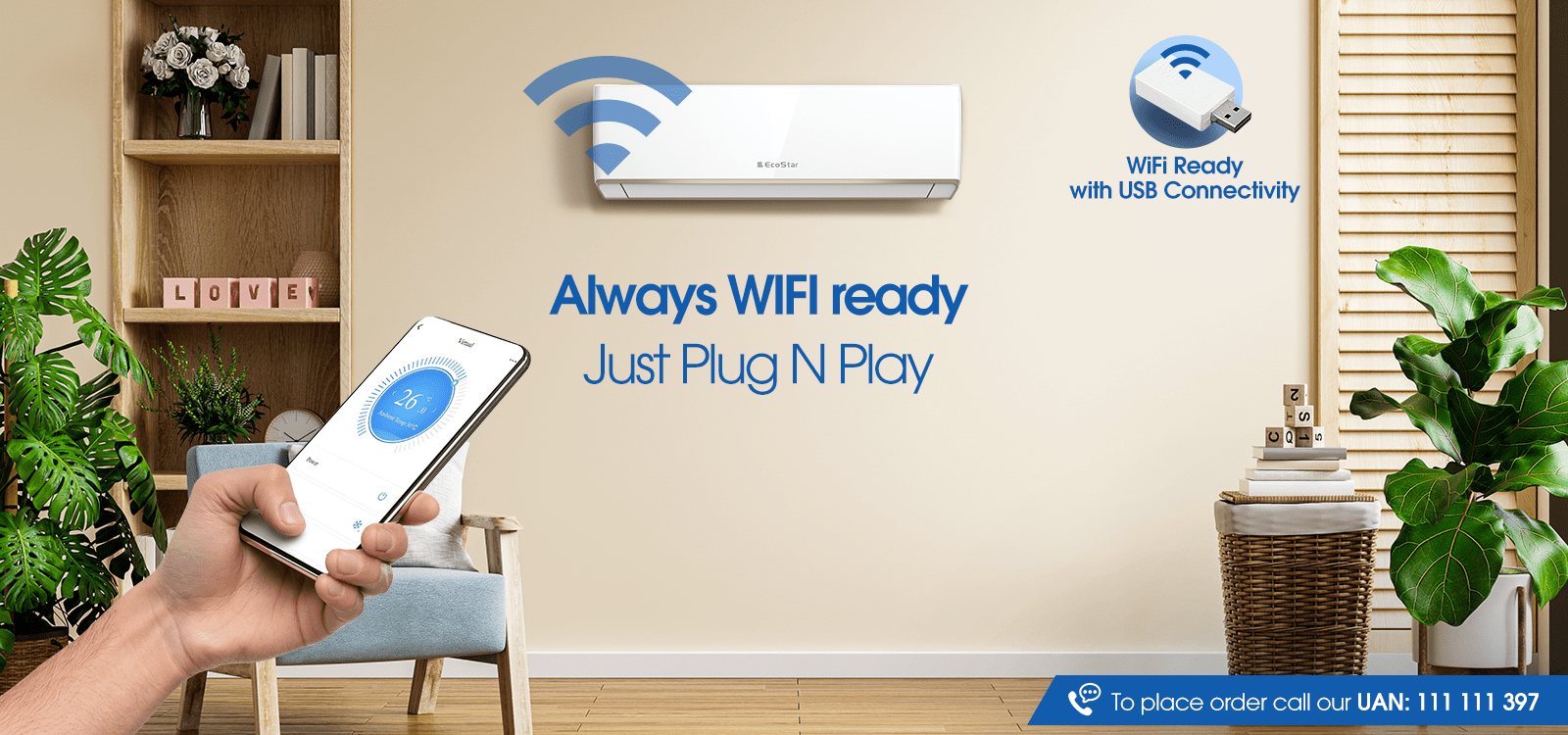 Power-Limit Function
Moreover, with the help of power limit function, you can now run your AC at your desired capacity. This function helps to control the power input, which means less electricity is consumed to perform the cooling or heating function as per the selected percentage. When greater the percentage set, the air conditioner will have higher operating power, the smaller the percentage set, the air conditioner will lower the operating power.
All you need to do is, download "AC Freedom" app and go to "power limit" tab. Then drag the percentage and set from highest to lowest as per your need.
 Programmable sleep curve
If you have to wake up in the middle of the night, frequently, to change the temperature of your AC, and it's bothering you. Well, EcoStar duke and emperor series AC has a solution for that too. With the help of the sleep programming function, you can set the temperature and wind speed for each hour while you are sleeping.
In the "AC Freedom" app, go to "sleep curve" and select your sleep timings (e.g. 10pm to 6am) the Drag the temperature and wind speed in each hour while you are sleeping and save it. It will automatically follow the same cycle and setting daily.
AI temperature control up to 0.1º & Eco Mode
Not just this, EcoStar Duke & Emperor AC also have precise AI Temperature Control of up to 0.1º with improved sensing accuracy & low voltage operation of 150-270v. However, Eco Mode makes sure that EcoStar Air Conditioner consumes the least amount of electricity and runs smoothly.
Child safety lock & Amazing Warranty
The Duke and Emperor series takes all the worries away from you! It offers a child-safety lock, notify low level of refrigerant, and an amazing 10-year compressor warranty, 4-year warranty for PCB, 2 years warranty for condenser & Evaporator while also offering a 1-year warranty for parts and service.
So Beat the heat and pamper yourself with the EcoStar Duke & Emperor AC that helps you relax and cool down in this hot and humid weather. Visit your nearest stores now or visit our website https://dwphome.pk/ to order your AC now and download DWP home app at Apple Store: https://apple.co/3t1XPQT  or Google Play Store: https://bit.ly/3t1YkdO  to stay updated on all the new range of EcoStar products.