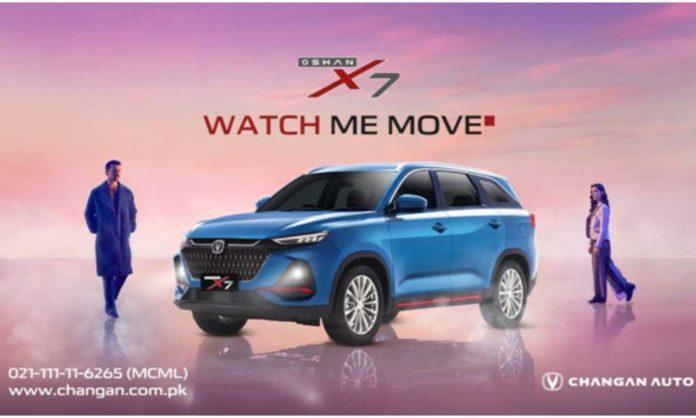 Master Changan Motors Limited, the leading new entrant has been a major disruptor in Pakistan's automotive industry, the brand has rapidly become the #1 choice for Pakistani consumers in just 5 years. Changan's vehicles, including the Changan Karvaan MPV, Changan Alsvin, and Changan Oshan X7, have received overwhelming popularity, winning the majority of votes in their respective categories in an online survey making it the country's most loved automobile brand.
The mainstream SUV introduction was started with the arrival of the Korean automakers in 2018. Last year, Master Changan disrupted the SUV segment with the introduction of the Changan Oshan X7, with the daring tagline, "Watch Me Move."
In a market dominated by small gas guzzling crossovers and back breaking off roaders, the Changan Oshan X7 is a game-changer, offering innovative features, luxury and a futuristic design language at a very competitive price. The Oshan X7 has a spacious cabin, an advanced intelligent driving suite called FutureSense, a panoramic sunroof, the largest alloy rims, and a striking road presence. This coupled with its 1.5L Turbocharged Euro 6 engine with an impressive 185 hp and 300 Nm of torque provides unmatched fuel efficiency of 13-15 km/L, and a thrilling acceleration of 0-100 km/h in just 8.23 seconds. All of this comes with an industry-leading 5-year/150,000 km warranty, giving customers peace of mind like never before.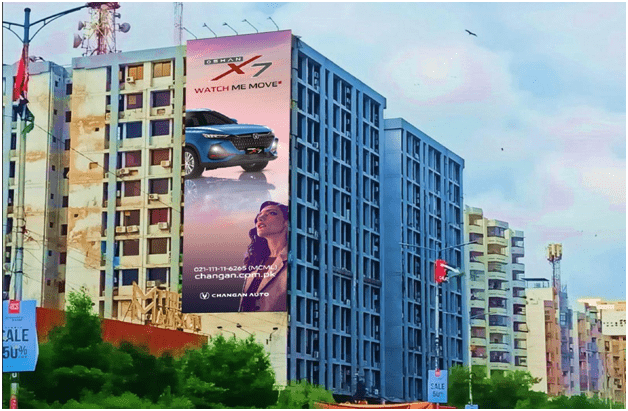 It's no wonder that the Oshan X7 sold out in its first year without any 360 brand promotion campaign. Now, after becoming the best selling SUV and capturing over 25% segment share, Changan has launched a spectacular communication campaign using Unreal Engine, the most advanced 3D production technology, for the first time in Pakistan. The video takes the viewer on a mesmerizing journey and depicts a visually stunning unreal world that pushes the boundaries of what is possible in Pakistan.
"As a challenger of the status quo, this time we questioned the mindset of puraney models and puraney bahaney with the future forward design of Changan Oshan X7 equipped with Pakistan's first Euro6 engine and FutureSense technology package", said Shabbir Uddin, Director Marketing & Sales. "Our latest communication campaign challenges traditional automotive TVCs in Pakistan and invites viewers to experience the opulence, elegance, style and luxury that the Oshan X7 offers to our customers.", he added.
Master Changan's success is built on its commitment to provide after sales and warranty support to over 40,000 customers nationwide through 27 3S dealers in 17 cities with competitively priced genuine spare parts and well trained technicians.
Master Changan Motors Limited is a joint venture between renowned Master Group and China's #1 domestic automaker, Changan. With an investment of USD 136 million, the company has emerged as a leader in Pakistan's automotive industry. Master Changan's state-of-the-art production plant has a production capacity of 50,000 units per year. It is worth mentioning that Changan plant in Karachi relies on solar energy for over 80% of its need, making it the greenest auto plant in Pakistan. The company has also exported the Made in Pakistan Oshan X7 last year.
The communication is live on television, digital and out-of-home media. Be part of the excitement and stay updated by following Changan on Facebook for further updates. The Changan Oshan X7 is redefining the SUV experience in Pakistan, and it's a journey you won't want to miss.