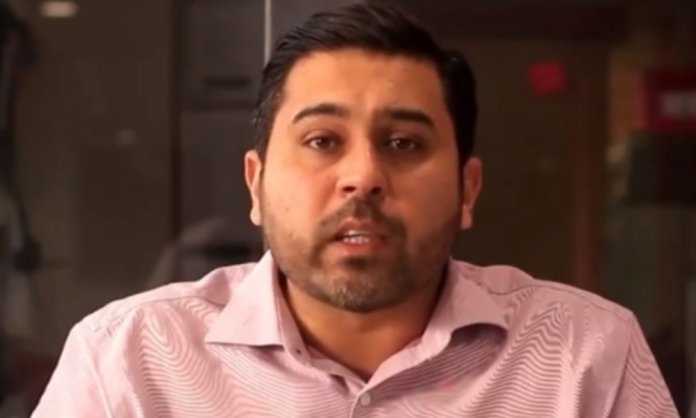 Coronavirus (COVID-19) rapidly spreads across the globe, prompting governments including that of Pakistan to step up their measures to contain the spread of the pandemic. Law enforcement agencies have imposed a lockdown in Sindh for locals to practice social distancing, to prevent cases from rising. People tend to break the barrier of social distancing by ending up at supermarkets with no other alternative, therefore, increasing the risk of COVID-19, an issue also highlighted by the CEO of foodpanda, Nauman Sikandar Mirza where he appeals the law enforcements to resume online deliveries to combat the pandemic.
Nauman Sikandar Mirza posted a video on his social media handle last evening with a plausible appeal to keep people safe while stabilizing the economy. Nauman begins appreciating the measures incorporated by the government, military, law enforcement agencies and armed forces to help the nation combat the global pandemic in an efficient manner. He continues by appealing to the government and businesspersons to join hands and devices an unprecedented strategy that will ensure the health and safety of masses without crippling the economic activities. Nauman proposes committees to be formed in all provinces to get in touch with businesspersons for the initiative. Specifically, for foodpanda, Nauman appeals to the enforcements to grant permission for specific restaurants to operate their kitchen since maintaining high-quality standards is an integral part of their decorum.
Nauman refers to the World Health Organization (WHO) and various researches, as he comments about the non-existent link of food with COVID-19. Approaching the end of his appeal, Nauman talks about Contact Less Deliveries introduced for foodpanda customers where the chances of human contact are minimal. The concept takes inspiration from China, where people have combatted the virus while stabilizing the economy, and Nauman suggests the same for our country during the outbreak since people are being forced to go out for shopping due to restrictions imposed on online delivery platforms.
To conclude, Nauman encourages stakeholders to form a committee with the government and aid the population ensuring their safety and health. To stabilize the economy during a time like this, resuming online delivery services would be the practical approach since they minimize human contact on a large scale. Online deliveries across the globe have proved to be successful in combating the pandemic and foodpanda being the prime example in Pakistan, has made sure to prioritize health and safety of their heroes and customers with Contact Less Deliveries, foodpanda Hygiene kit, installation of washbasins outside restaurants and rider hubs and temperature checks of heroes. To further ensure hygiene, heroes have been provided with hand sanitizers, face masks and gloves, safeguarding them on duty. Online deliveries have also proved to become the perfect solution internationally, by keeping individuals indoors, as all their essentials will be delivered at their doorstep, eliminating the risk of COVID-19.