Amidst the emergency in Karachi, citizens are asking the government to take back its decision of suspending cellular services in the province on the 9th and 10th of Muharram. As per past practice, the ministry of interior and PTA have issued notifications to the operators for network closures during Ashura in Sindh, KPK, Punjab, and Baluchistan.
Fresh rain spell on Thursday, submerged Karachi's significant thoroughfares, and killed 23 people, forcing the administration to call in the army and paramilitary rangers to rescue stranded people in several localities. Since Friday morning, the city is almost at a standstill due to flooding and power outage that has now lasted more than 30 hours in most areas.
Difficulty in restoring cellular services
In these circumstances, even mobile operators are facing difficulty in restoring services given cellular base stations are either submerged in water or have run-out of fuel for backup generators. Citizens were left to voice their frustrations online as they found themselves with little means to contact friends, family, and co-workers.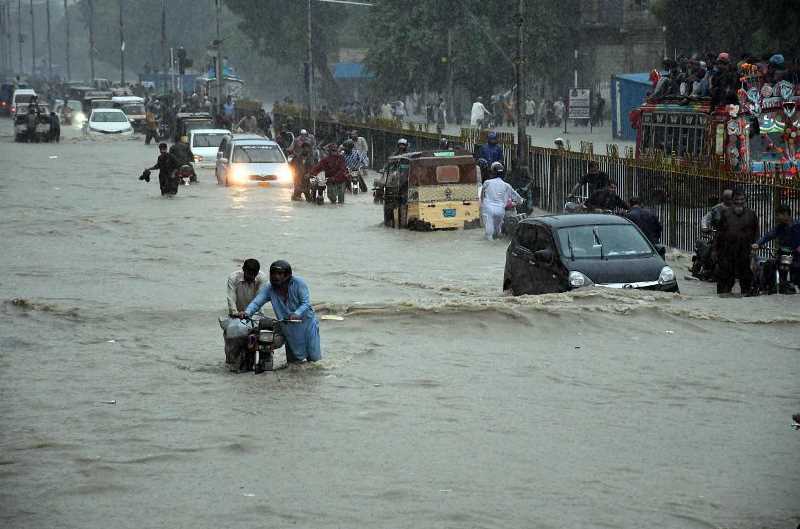 Pakistan Telecommunication Authority (PTA) spokesperson Khurram Mehran said, "Due to prolonged power failure in the city, many towers are out of service, and their generators are shut because there's no fuel to power them."
While people are stranded due to torrential rains, the rescue efforts demand routine cellular services for maximum impact, and mobile operators are working on an emergency footing to restore services.
Cellular services are critical in such times
But with more rain forecasted for Friday evening, there is no relief in sight for the masses. The decision to suspend cellular services in the name of security is detrimental to the ongoing relief efforts. In the coming days, to connect citizens to emergency flood control centers, medical camps, and emergency food ration distribution drives, cellular services are critical. Given this state of emergency, it is imperative that the government revisits its decision and provides relief to the people instead of adding to their misery by suspending cellular services.