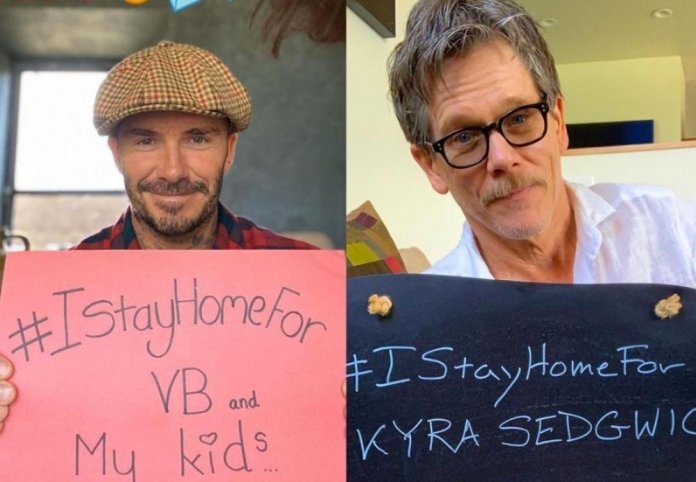 Amidst the ongoing pandemic that has the world in chaos, a few marketeers are playing their part well in promoting awareness and trying to stop the spread of COVID-19 by reaching out to the masses.
McCann is the latest agency to team up with six degrees of Separation star, Kevin Bacon in order to urge people to remain at home during this crisis to stop the spread of the novel coronavirus. The campaign #IStayHomeFor is designed to create awareness about staying at home for yourself and for the people you love. It is good to see creative minds at work for the greater good during the pandemic.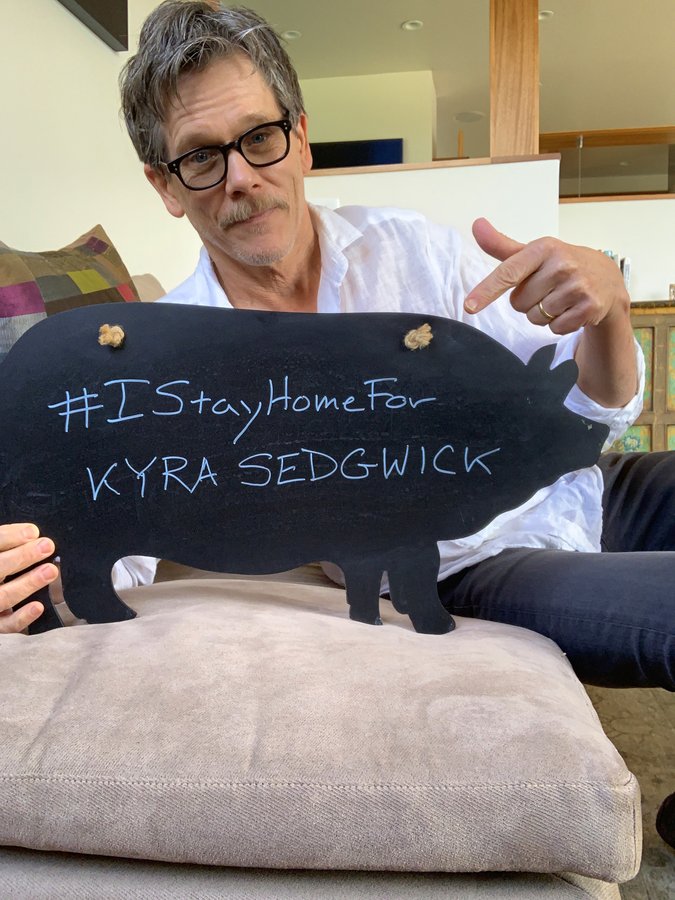 At this time where people are practicing self-quarantine and social distancing, social media is the only way people are able to connect with each other. The campaign is a tremendous effort to ensure public safety and shows the company's social responsibility to the world.
#IStayHomeFor' asks people to post an image or video to their social media channels of themselves at home holding up the name of a person they want to keep safe and then nominating 6 other friends to do the same. Kevin Bacon named his wife, Kyra Sedgwick and further nominated David Beckham, Elton John, Demi Lovato, Kevin Hart, Brandi Carlile and Jimmy Fallon to join him in this cause.
Here are the celebrities that are teaming up to encourage people to Stay at Home:
David Beckham is staying home for Victoria Beckham and his children!
Elton John soon responded to Kevin's request and posted his own photo for #iStayHomeFor
Practice self-quarantine like Elton, play snakes & ladders with your loved ones!
Who are you staying home for? Take your own #IStayHomeFor pic with a sign like mine & tag 6 of your friends asking them to do the same. I nominate @kevinrichardson @nickcarter @brian_littrell @howied @RobertDowneyJr & @JoeManganiello! Thx for getting this thing going @kevinbacon! pic.twitter.com/ztBf93yEOh

— AJ McLean (@aj_mclean) March 20, 2020
Being inspired from Kevin and other celebrities, people have begun posting their own pictures and videos for the #IStayHomeFor campaign which has now gone viral. Kevin Bacons' message has over 356,000 views on Twitter!
#IStayHomeFor my two year old granddaughter because I want her to have her Gramma for a long time pic.twitter.com/1lRXdW46V1

— Steph Southerland (@SDD1701) March 18, 2020
#IStayHomeFor Grandpa and Grandma. pic.twitter.com/scGh6jTh1A

— bazookabaz (@bazookabaz1) March 18, 2020
#Istayhomefor my 85 year old Dad, my 80 year old Mom, and for myself (I have severe Asthma). pic.twitter.com/aCu5dkaQcX

— Ellen Kent Cazz (@CazzEllen) March 18, 2020
#IStayHomeFor my family, my patients, and the human race. I encourage my friends to do the same challenge and tag 6 friends! @VeeMaj @nick_rathod @DguptaEsq @UroOncDC @AdamRMetwalli @uroegg pic.twitter.com/Y4XNNIVpEQ

— Piyush Kumar Agarwal (@Agarwal_CaB) March 19, 2020
#istayhomefor my husband, who has had bypass surgery, and pneumonia in the past. My daughter and her lovely family so we can spend more precious time together. Be safe @kevinbacon pic.twitter.com/dc18I7MujO

— Susan Smith (@scs0216) March 18, 2020
Have you taken part in the #iStayHomeFor campaign? Let us know in the comments below.
Follow Brandsynario for latest news and updates.