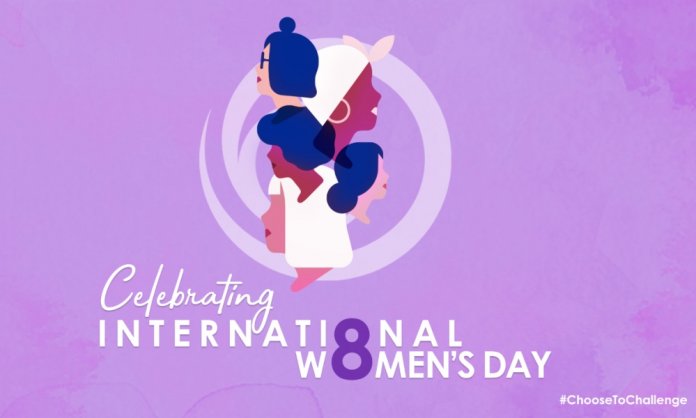 The global theme for celebrating International Women's Day this year is #ChooseToChallenge since challenges keep one motivate to bring about a positive change. This day holds a clear significance as it highlights the challenges faced by women across the world in every social and economic aspect. Through this annual celebration, the significance is given to women empowerment and parity is also brought into the limelight.
Even though the pandemic persists, the call for solidarity with women cannot be undermined. It is undisputed fact that you cannot expect progress in society unless you have 50% of your other population, i.e. women standing side by side. Women in Pakistan are becoming more and more empowered as they challenge the stereotypes and stigmas that had once restricted them. Furthermore, there are more opportunities to grow especially in professional and social domains.
It has become imperative now more than ever to include more women in the decision-making process to ensure better and more promising progress for the entire nation. International Women's Day encourages everyone to celebrate the success stories and milestones achieved by women from the strata of life. This will surely be an inspiration to the younger generation for learning from these role models. Not only in urban areas, but also in rural areas we need to conduct awareness campaigns for the uplift of underprivileged women in Pakistan.
Government and organizations like PTCL have reserved a special place in their strategic national contributions and social inclusion agendas related to women in particular. PTCL has been able to provide professional training, equal employment opportunities, skill-building platforms and opportunities for professional career growth to women in the organization.
Women in Pakistan are also showing entrepreneurial spirit as more women are opting for starting their own businesses whether it is online baking, tutorials makeup, blogging, selling their hand-woven crafts, etc. and have access to better employment opportunities and a global marketplace. We have seen more women health workers showing courage and bravery as they stood with the nation as frontline workers. This is a testament on how women in Pakistan are contributing directly and positively to the national economy.
International Women's Day 2021 theme is #ChooseToChallenge.  Pakistan, along with other countries is also celebrating this day through various innovative campaigns. We may still have a long way to go, but the journey has begun in a positive way and we need to play our part in this uplifting campaign as well. We also need to raise our hand and claim the theme that we are ready to #ChooseToChallenge for equality for women in Pakistan and rest of the world