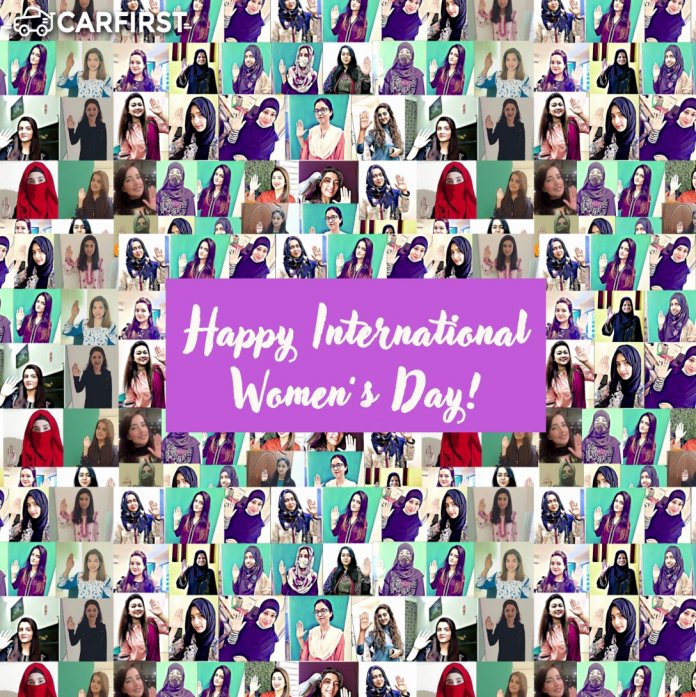 Although it is a fair assumption that Pakistan is a country yet to emancipate itself from its patriarchal roots, there is however one organization in Pakistan that has repeatedly been breaking this stereotype. With the majority of leadership positions now occupied by women in a notoriously male-dominated market, CarFirst is gearing the automobile industry towards change.
Pakistan's leading used-car online auction and trading platform, CarFirst, made headlines previously in 2018, when they decided to open their first "all-female purchase center" in Lahore, including the first-ever female inspection specialist, leading the way for the future wave of equal-pay and nondiscrimination based on gender. CarFirst has yet again come in the limelight, with a restructuring of the company having given way to numerous departments now managed by women.
Currently, there's a higher percentage of women heading departments at CarFirst, where the Head of Sales, Purchase, Product, Public Relations, the Brand Manager and the company's CFO are all women, in an industry that is notoriously known for its male dominance. "CarFirst has based all its promotions and career progression based on merit and capability, the women empowerment that is apparent has come about due to the hard work and abilities of our wonderful employees", commented Raja Murad Khan, Co-Founder and CEO, CarFirst.
CarFirst is actively looking to change the culture of men working in this industry mostly by empowering women meritoriously. Murad further added that the company is "constantly looking to hire women for traditionally male-dominated roles" and add them to the team as they can excel in all departments of the company.
Another testament to their empowerment was made evident in the women-led production of CarFirst's new hit web-series, MMP Cruising with CarFirst, where the Host of the series, the Brand Manager, Assistant Brand Manager, Producer, Director and Assistant Director were all women!
With waves of gender pay equality and equality in regards to opportunity now a norm that is being established internationally, these are encouraging signs for women in Pakistan who hope to revolutionize the workplace in Pakistan by breaking all previous stereotypes to occupy leadership roles that were previously almost exclusively for men.