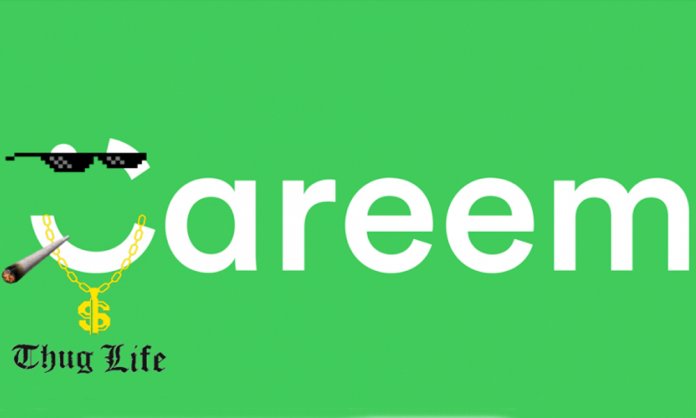 The ride-hailing service industry is fairly new in the Pakistani market and the competition between the two main brands, Careem and Uber is getting tougher by each passing day. In order to stay connected to the audience, the companies are pretty active on social media.
Just last night somebody asked Twitterattis how he could book an uber ride and guess who helped him out? Careem Pakistan. Yep, you heard that right.
Careem Pakistan's reply was:
Go on Settings> Application Manager> Delete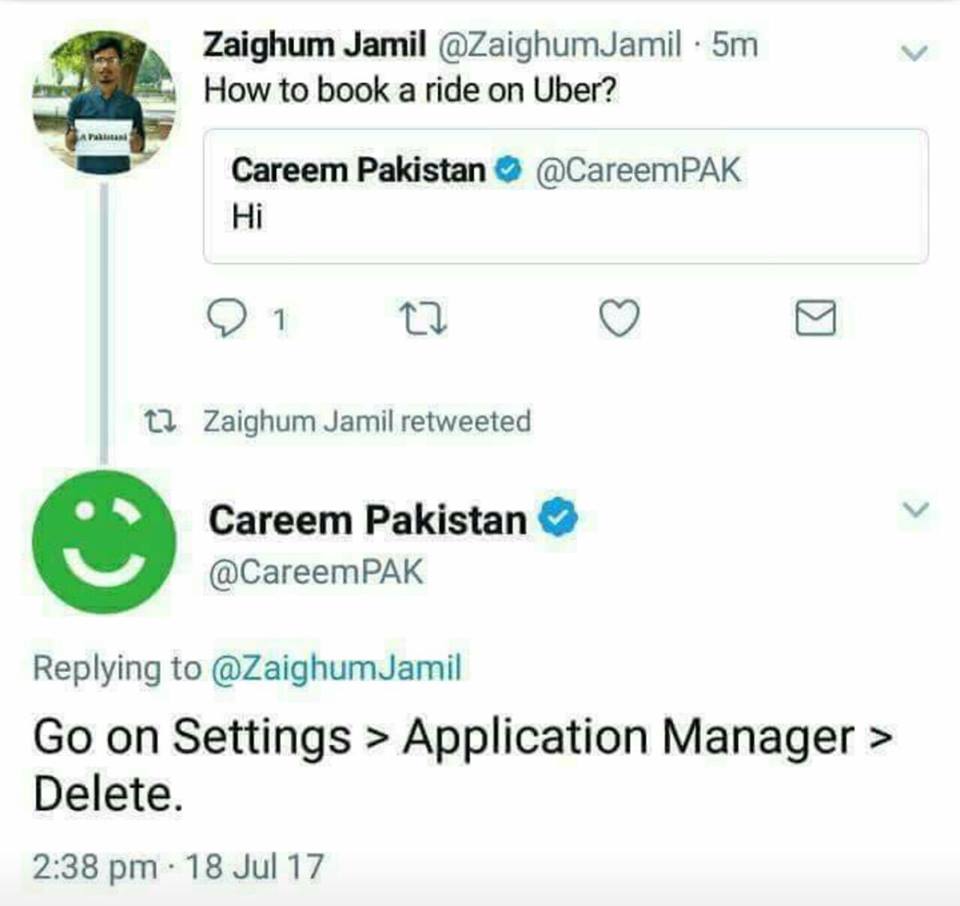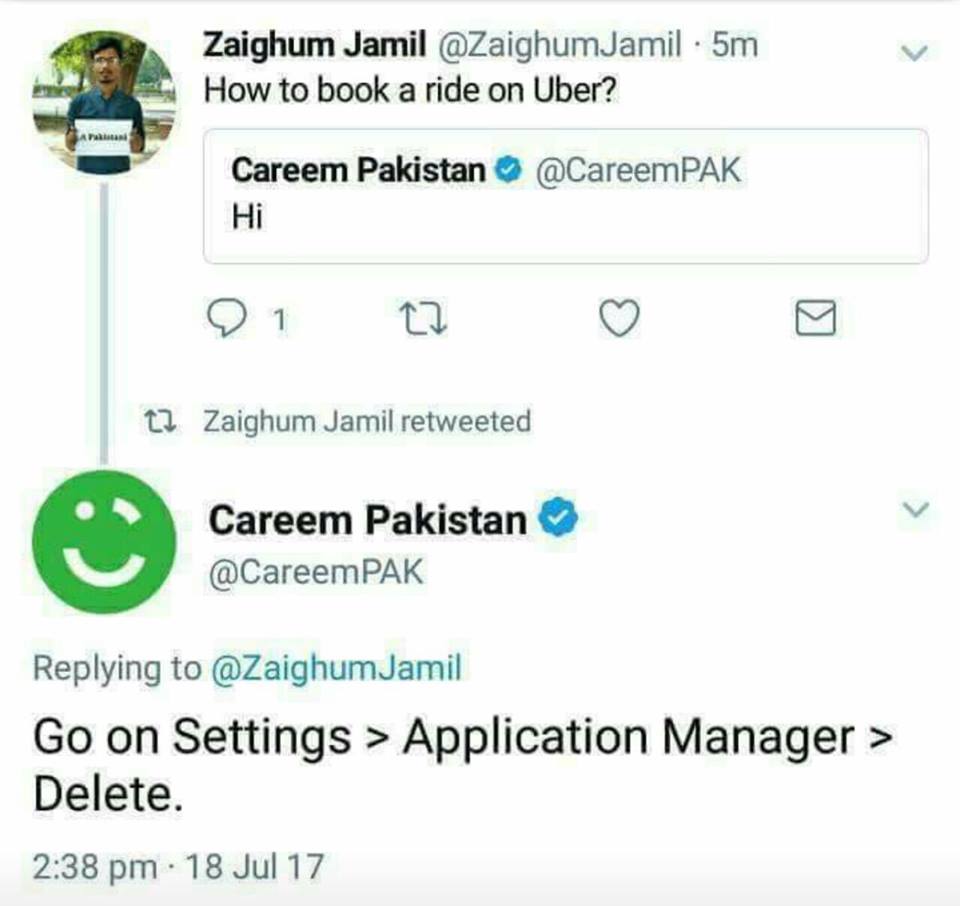 Looks like Careem is highly influenced by international fast food chain Wendy's style of Social media management. They are the ones who are known for savage replies to their audience and using such tactics for online engagement.
Careem seems to be on a roll, after the savage replies on Twitter, the company has now started a new quirky campaign. You wouldn't believe it but it has to do with 'Rishta Aunties'.
With people waking up to Careem's
"Your Rishta has arrived"
However, what people are wondering is, what is the strategy behind this approach? Whatever they're doing, it is creating publicity for the brand and all people have been doing is talking about Careem's Rishta Aunty today! As the saying goes any kind of publicity is good for the business as long as it gets your brand noticed.
Stay tuned to Brandsynario for latest news and updates!