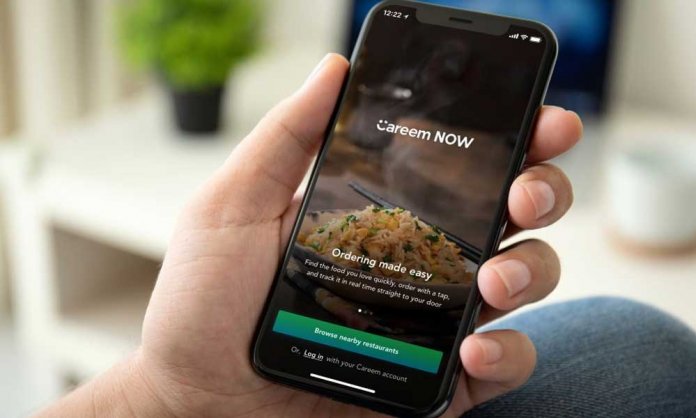 Update: Careem has officially launched its food delivery service called Careem NOW in Pakistan.
Earlier in May, we had reported that the service had started in Riyadh and that Pakistan, Karachi in particular would be its next location.
The service will initially cater to Defence Housing Authority (DHA) and Clifton and will then be spread out through the city.
Careem is set to invest over $150 million in Careem NOW. The food delivery market in the region Careem operates in is predicted to grow to around $25 billion by 2022. Careem already has over 33 million customers on its platform and an existing logistics infrastructure according to the official press release.
Careem NOW launch partners include Subway, Baskin Robbins, Esquires Coffee, local favorites like OPTP, Broadway Pizza, Burger Lab, Easy, Juicy Lucy, Chatterbox Cafe, Hobnob and upscale dining offerings like Cafe Aylanto, Fuschia, Koel Cafe, Tao and hidden gems such as 2 Guys 1 Grill and Yoshis! Additional outlets are being added every week.
Careem NOW is giving 50% to all new customers. Careem ride-hailing customers will be able to seamlessly log-in to the Careem NOW app with their existing Careem credentials.
---
---
2nd May, 2019: Careem is not just a ride-hailing service, it is also a food delivery service as well! The service officially named Careem NOW has been launch in Riyadh.
Accordingly to Middle East Logistics, the service will be launched in Karachi next followed by Jordan's capital -Amman in the upcoming months.
Careem NOW has been operating in Riyadh for about 4 months now and has been expanding since.
The service helps customers order food from hundreds of restaurants and the Careem Captains deliver the food while offering real-time delivery tracking.
Only 15 percent of the food delivery market in our region currently operates via the app.

The idea of having to call up a restaurant and read out a list of items and hope it's all written down correctly are increasingly over. Ordering by the app is how the industry is moving.

The younger generations are driving digital ordering – which in the US is growing three times faster than dine-in traffic – and it's a trend we believe is coming here.

-Adeeb Warsi, managing director of Careem NOW
Another publication by the name Caterer has also shared similar news of Careem NOW launching in Karachi in the upcoming months.
Stay tuned to Brandsynario for more news and updates.
Uber to Acquire Careem to Expand the Greater Middle East Regional Opportunity Together