7th May 2020: Following Airbnb, Lyft, and Careem's announcement to layoff at least 31% of its workforce, Uber has also announced to lay off 14% of its employees (3,700 individuals).
The ride-hailing giant announced on Wednesday that the cuts would come from the company's customer support and recruiting teams.
Why is Uber Laying-off its Employees?
The layoffs are a part of the company's survival plan to combat the novel coronavirus pandemic, which has resulted in a massive loss to companies around the world.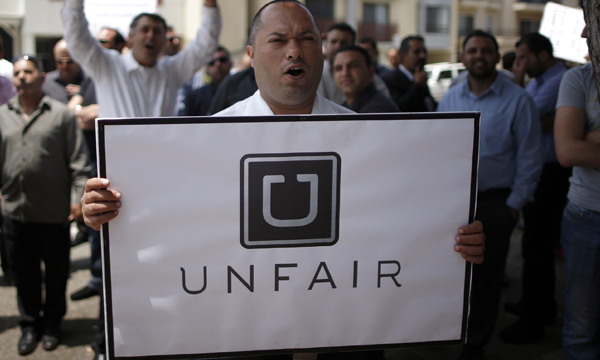 On the other hand, CEO Dara Khosrowshahi has also agreed to waive his base salary for the remainder of the year.
With people taking fewer trips, the unfortunate reality is that there isn't enough work for many of our front-line customer support employees.

Since we don't know how long a recovery will take, we are taking steps to bring our costs in line with the size of our business today.

This was a tough decision, but it is the right one to help protect the company's long-term health and ensure we come out of this crisis stronger. -Uber spokesman
The company also mentioned in the statement that it has been working on cost-cutting measures to avoid massive layoffs. Many Uber drivers are now sitting at home and are not earning. Reportedly, five have died from the virus itself.
Moreover, Uber is scheduled to have an earnings call with investors on Thursday to discuss its first-quarter financial results.
"Today's cost-cutting move ahead of tomorrow's earnings is a painful, but unfortunately a necessary move," Wedbush analysts wrote in a note on Wednesday.
"On the other side of this dark valley, the Uber business model will likely look a lot different for the next few years (at least), and the company must rationalize costs and a smaller operation to focus on attaining profitability in this 'new normal' backdrop." 
---
---
5th May 2020: Ride-hailing service, Careem has announced they have laid off 31 percent of their workforce. The directives come straight from the company's co-founder and CEO, Mudassir Sheikha. 
The announcement was made in an online meeting where 536 people (almost 31%) were laid off due to the ongoing pandemic. Sheikha, on Careem's website, said they were prioritizing the security of the company.
"We delayed this decision as long as possible so that we could exhaust all other means to secure Careem. The crisis brought on by COVID-19 has put our dreams and future impact at significant risk."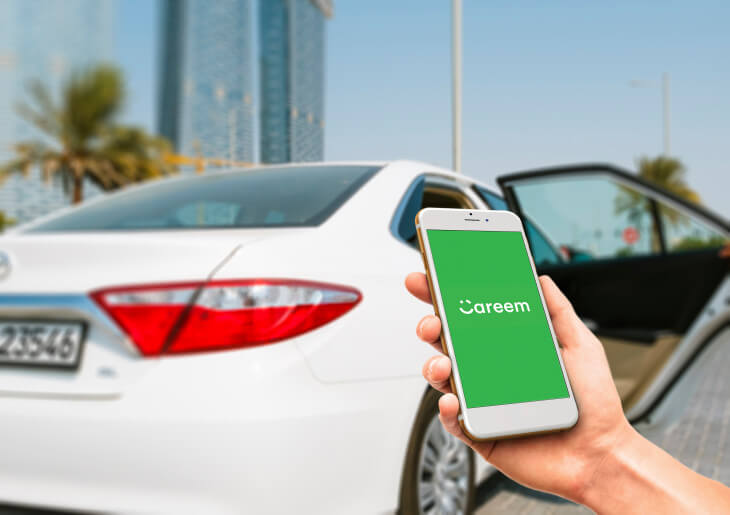 Here's Careem's Official Statement:
"Today we've had to ask 536 (31%) of our colleagues to leave Careem. The impact of COVID-19 on our business and industry has been severe and has forced us to change the shape and size of our organisation so that Careem can be here for the long-term – which we will.

Letting people go from Careem was a last resort. These are the people that helped build Careem and create massive change and impact for our communities across the region. We greatly value their work and dedication and sincerely hope we will be able to hire those people back once we build a sustainable basis for our future."
For all of Pakistan:
As we envisioned becoming a Super App, reshaping for some of our markets was already under process, it has been further impacted by the current crisis.
Uber continues to believe in its super-app model.
"As we have discussed several times in the last few weeks, the crisis brought on by Covid-19 has put our dream and future impact at significant risk," Sheikha said.
"Our business is down by more than 80%, and the recovery timeline is alarmingly unknown. Our parent company Uber, believes in our Super App vision and is committed to the region, but like others in the industry, is also impacted by the crisis," he added.
The geographical breakdown of the layoffs is unclear, and so it remains unknown how this will affect Pakistan.
"Based on these principles, I gave guidance to each of the leaders and made a distinction between tech and non-tech colleagues; the idea being to protect our tech colleagues in relative terms so that we can continue to invest in our products, and emerge from the crisis with even better products," said the CEO.
The layoffs mainly would be concentrated in non-tech roles. Careem has suspended BUS mass-transportation operation for now.
The employees will receive essential benefits such as three months of severance pay, one month of equity vesting. In some cases, they extended visa and medical insurance. The news comes in just after Uber closed its Eats delivery business in the Middle East, and laid off dozens of staff.
For more news and updates, stay tuned to Brandsynario.