Cafe Soul's Cannoli became the center of a scandal a few days ago. It started with the owners of Cannoli making a video that insulted their manager's English language skills. The video made rounds on the internet, but not for the reasons intended. They must have meant to show how their cafe provides top-notch service. But they equated top-notch to spoken English. And that was caught by the audience all over Pakistan.
Cafe Soul-Cannoli English Scandal
The best part about this was the realization of Pakistanis that judging someone for spoken English comes from our colonial past. More importantly, they could read between the lines when a supposed apology by the cafe surfaced.
Anyway, once the backlash continued so much that people even held an Urdu mushaira outside Cannoli out of spite, they decided to change their approach.
لیجئے ۔۔
اکنامک انٹرسٹ خطرے میں پڑے تو بڑوں بڑوں کی ہٹتی ہے، یہ تو کینولی دو کینولی کی بات تھی۔#Cannoli #cafesoul pic.twitter.com/SIoiZJXyZ1

— Marina Khan (@_MarinaKhan_) January 26, 2021
Changing names
They put up on their social media pages how they respect Urdu so much that they have converted their cafe's name to Urdu script.
What's sad, though, is that they are changing tactics but not doing what they should have done long ago; sincerely apologized. Moreover, changing the script to another language does not show respect, if only it shows more disrespect. I mean, tell me, if the word has origins based in Italy, how is writing it in Urdu, appreciates the language.
Reactions on Social Media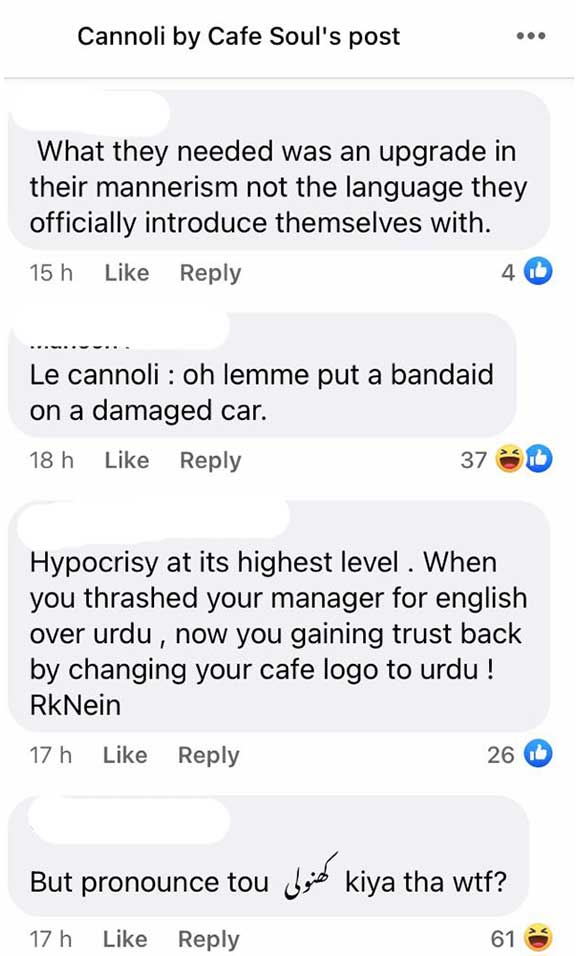 With almost three thousand comments and shares, people saw through this weak attempt at salvaging the reputation. They tried telling the cafe owners that it was not the language they were called out for, rather the lack of manners.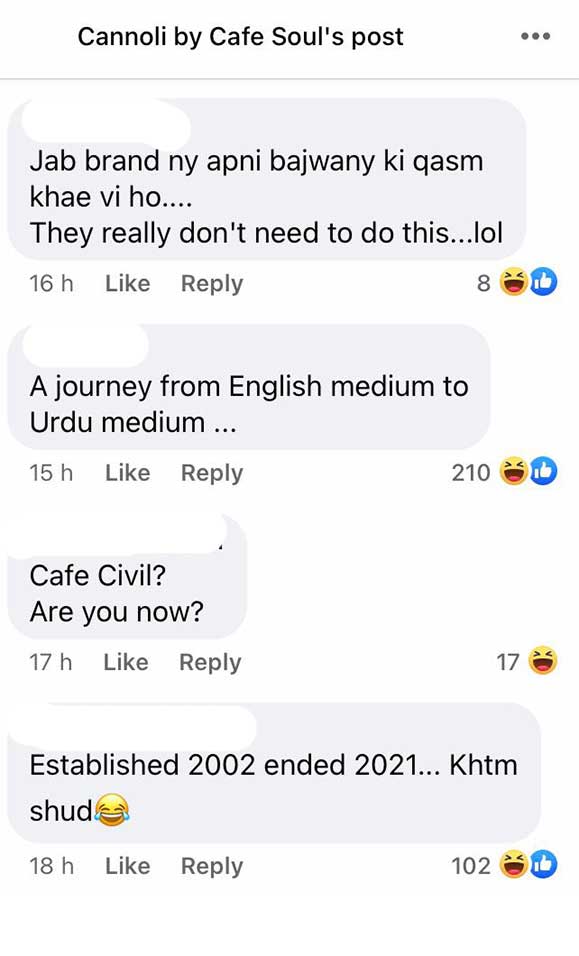 Hilariously, some comments tried shifting their attention to if they were planning to convert their introduction to Urdu, they should have done it right; reference to the words 'established,' 'soul,' and 'by' as well.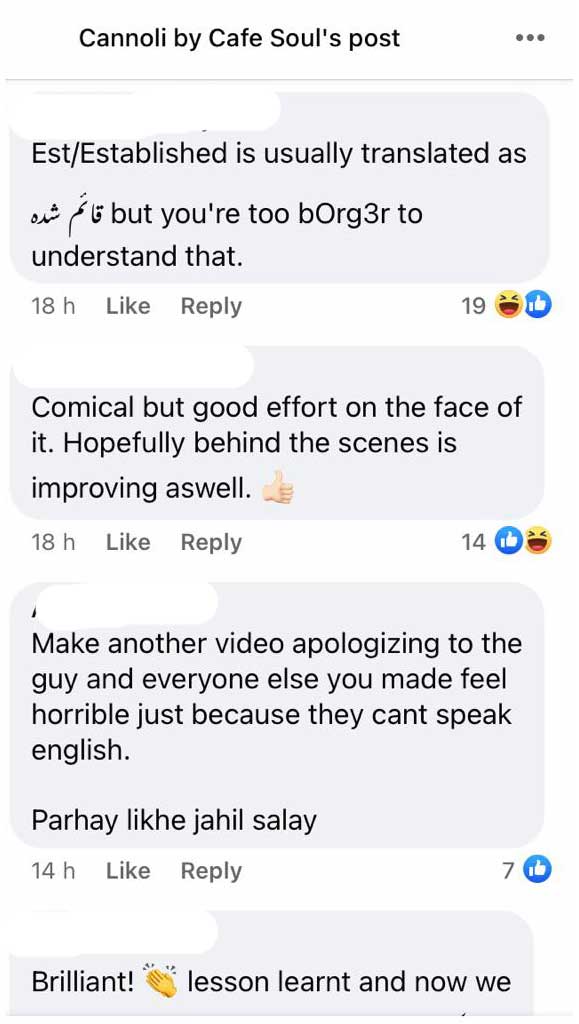 Some also tried appreciating the effort. They understood that the brand is trying to recover from what they did.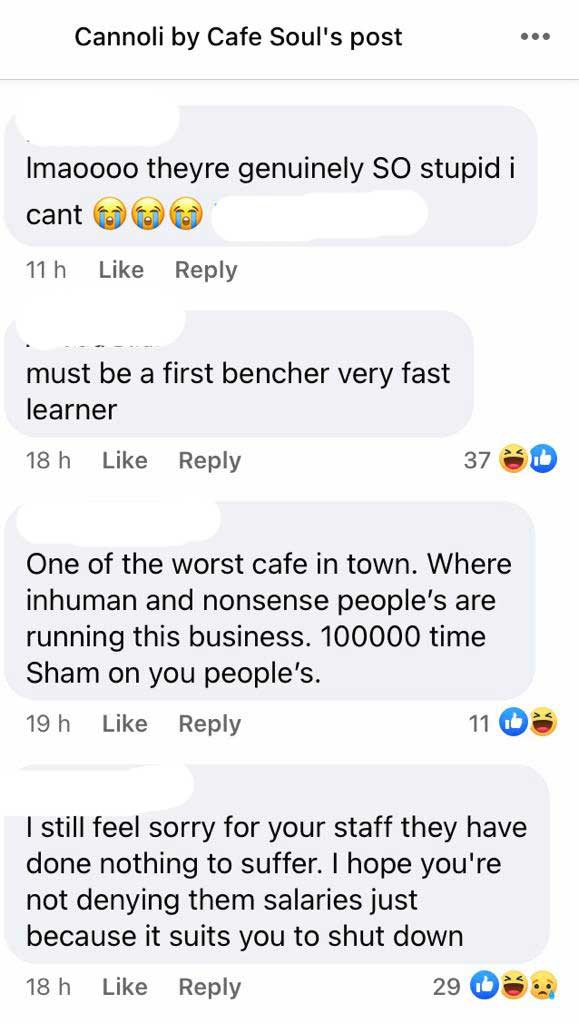 Stupid or not, if the brand suffers a loss, we should know that the employees will also suffer. This could be in the shape of employee layoffs or salary cuts. And considering the world is still recovering from covid, these two options may not be in their favor. So let's try to be better, give them leeway. On the other hand, the cafe too should try at being better at their apology.
Stay tuned to Brandsynario for the latest news and updates!