Today while all of us are home-bound and are struggling to keep one another entertained, an Egyptian artist is using the back wall of a building in central Cairo to exhibit virtual concerts and recitations of the Qur'an to break the monotony of the curfew imposed to prevent the spread of the coronavirus.
How will this work?
The virtual concerts will include a projector and will begin at 8 p.m. every night in the El-Mounira area as the streets while the entire city goes into lockdown.
The curfew, which began in mid-March, triggered the idea of the virtual concerts to experimental filmmaker and artist Mohamed Allam. The plan did, however, didn't come into action until mid-June.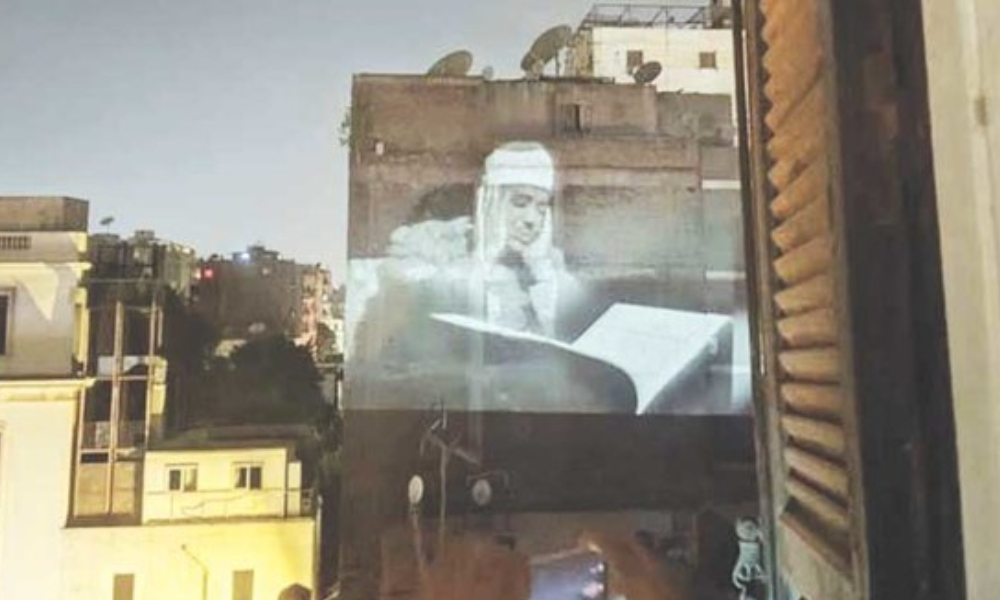 Filmmaker and Artist Mohammad Allam
 Allam, who's been residing in downtown Cairo for 11 years and has become familiar with the district stated. "I have tools, like the projector, and I know how to use them," Allam said. "So I thought, why not take the projector to the street instead of keeping it within the walls of my home. I thought, why not share this experience with the citizens of Egypt."
He continued, "most of those who live in the area are elderly people, and since the spread of the coronavirus, they have not left their homes. As the sun sets, they usually go out to their balconies, and so I decided to offer them Umm Kulthum concerts."
The residents of Cairo
The building opposite Allam's house is free of residents, making it an ideal location for his projector because it does not disturb anyone.
The artist's work was encouraged by the residents, and he mentioned how he felt he was over the moon when people would go up to their balconies for the virtual concert.
"Several of my neighbors go to their balconies with the start of the virtual concert. I also started live-streaming the shows on my Facebook page," mentioned Allam. His peers shared videos of his innovation gained immense popularity.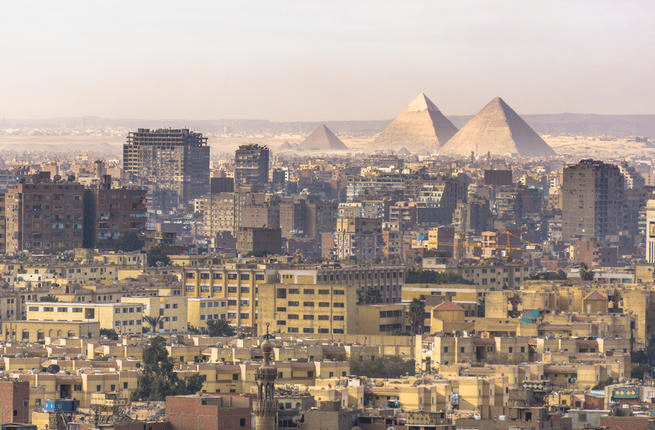 The legal ramifications of the idea
The artist is worried about the legal ramifications of his idea since projecting the images can result in inconvenience for residents living in the neighborhood.
At the same time, he is constructing ways to advance the project. The Cairo based artist is searching for friends who live in nearby buildings to test the idea and see how people of different backgrounds will react to it.
This is an excellent initiative for people who are exhausted from the monotonous routine and are bound in four walls of their home – thanks to the pandemic.