Coronavirus has brought the economy to its knees and amid the endless efforts that the countries are putting in to combat the novel virus, we're all struggling to overcome these critical times.
While the country is in lockdown, there are people who aren't privileged enough and continue to suffer from hunger and basic necessities. The daily wage earners are striving to make ends meet.
However, Bykea, a three-year-old ride-hailing, and delivery service, today, has more than 500,000 bikes registered on its platform. It operates in some of Pakistan's most populated cities, such as Karachi, Lahore, and Islamabad has appealed from the government to allow their wage earners to aid the people of Karachi, Lahore, and Islamabad amid this lockdown so they can feed their families.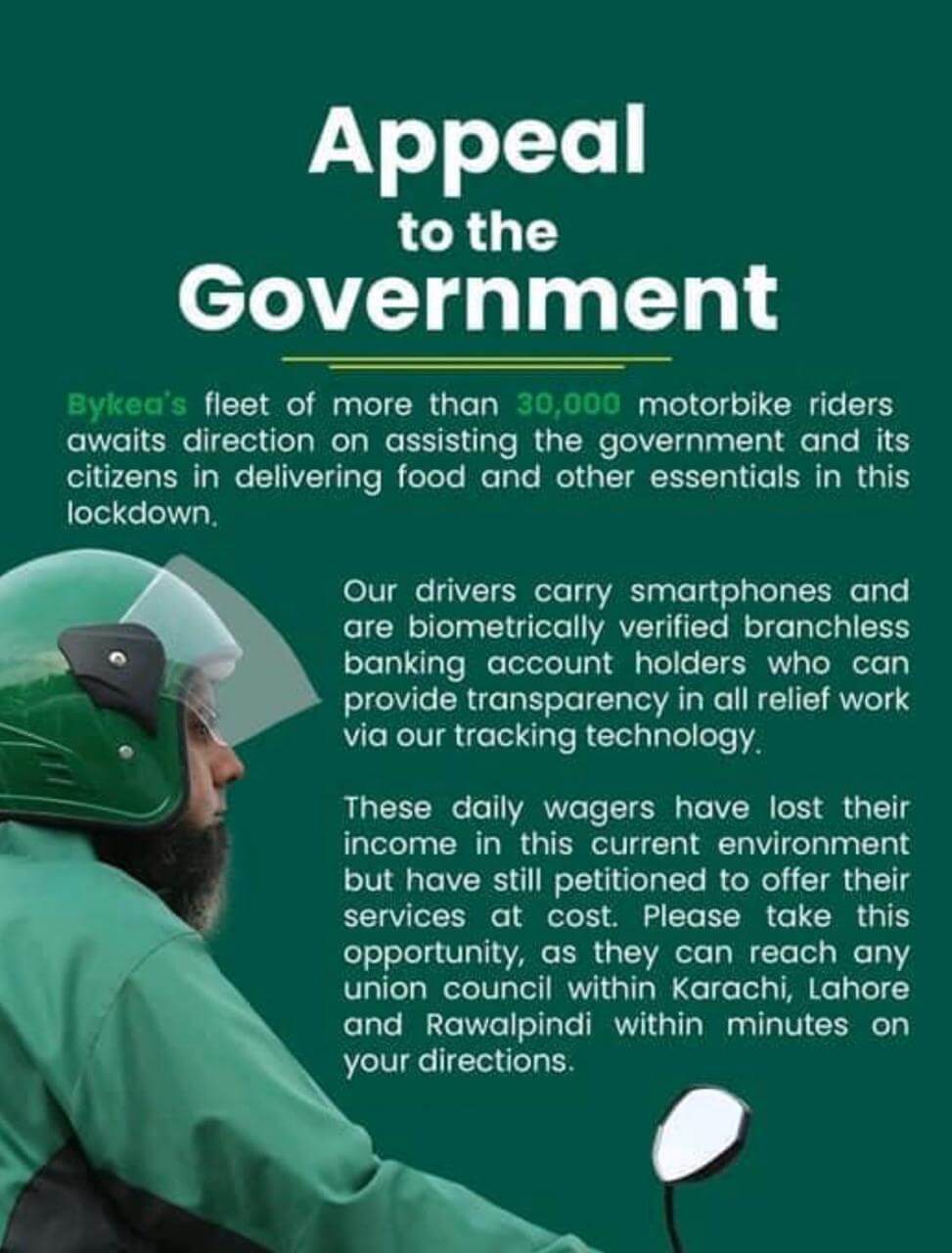 The popular motorbike App Bykea has also launched a huge amount of Rs.7 million relief fund for its driver-partners who are affected by the lockdown in the country. Bykea has announced that it had donated Rs. 4.5 million via contributions from its investors and employees, a major portion of whom offered a sizeable portion of their salaries to this fund.
Bykea also played a crucial role in guiding their riders on how to maintain good hygiene. They've asked to wear a face mask frequently and cover their hands with gloves at all times. They have also guided their employees to constantly use sanitizers and adopt a habit of washing hands after every 30 minutes.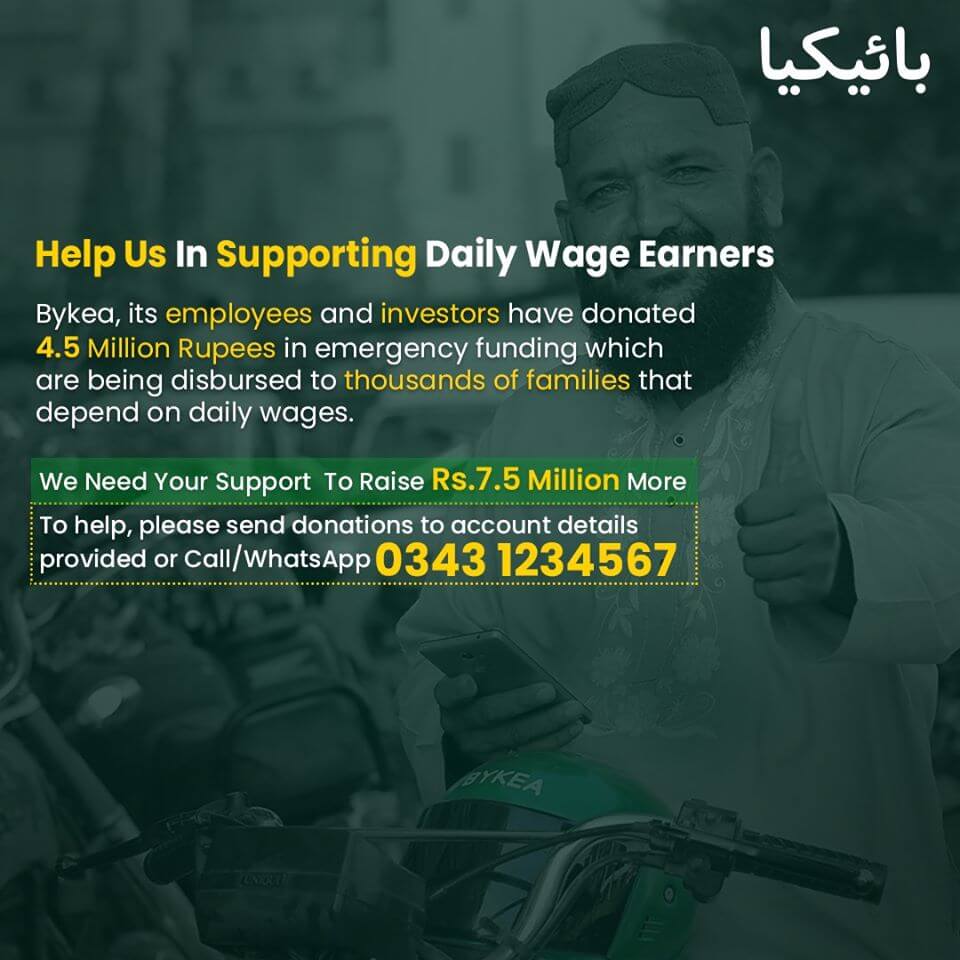 Bykea has made a great initiative for its employees who are struggling to acquire a livelihood and it's high time all of us also join hands to aid the less fortunate in this time of crisis.