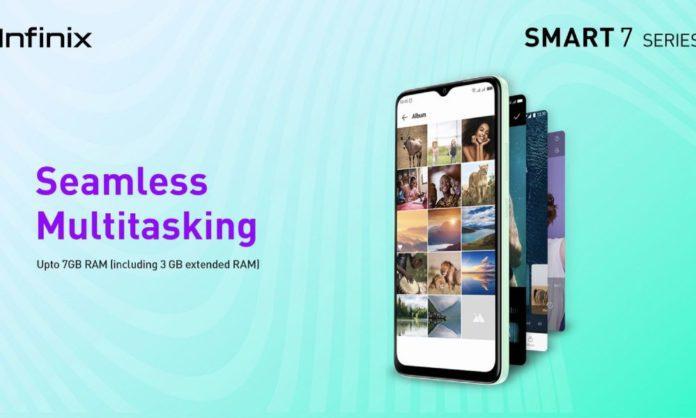 The Infinix SMART 7 is the gadget that is now grabbing everyone's attention and starting debates everywhere. Experts' analyses of this most recent smartphone show that the SMART 7 stands out for its unmatched entertainment experience, which has been thrilling everyone.
Let's have a glimpse of what tech experts have to say about the Infinix SMART 7 series:
Hateem Tech News: "The extended RAM is a total game-changer. I can use multiple applications at once and my phone will not slow down or even lag. It is also a bit surprising for me to find the extended RAM option in this price category of smartphones''
Najaf Technical: "I was pleasantly surprised by the Infinix SMART 7's sunlight-readable display. It makes a significant difference, especially when using the phone outdoors. The colors are vibrant, and the clarity is impressive"
Urdu Point expressed their feedback saying, "Infinix has really hit the sweet spot with the SMART 7's pricing. At just below Rs 35,000, it's a great value-for-money phone, considering the features it brings to the table''
Tech Craze highlighted, "The sunlight readable feature is great for those who spend a lot of time outdoors. The colors are vibrant, and the clarity is remarkable. It's a great companion for media consumption on the go''
The SMART 7's status as the greatest entertainment smartphone on the market is further cemented by these favorable evaluations from IT experts. All the components for a jam-packed entertainment experience include a powerful 5000mAh battery, a huge 6.6" HD+ sunlight readable display, and a 7GB expanded RAM that enables seamless multitasking. The price of both smartphones, the SMART 7 for Rs 27,999 and the SMART 7 HD for Rs 23,999 is the cherry on top.
So, If you're looking for a smartphone that serves as a complete entertainment package look no further than the Infinix SMART7 series available online on Xpark and also on outlets nationwide!
Stay tuned to Brandsynario for more news and updates.