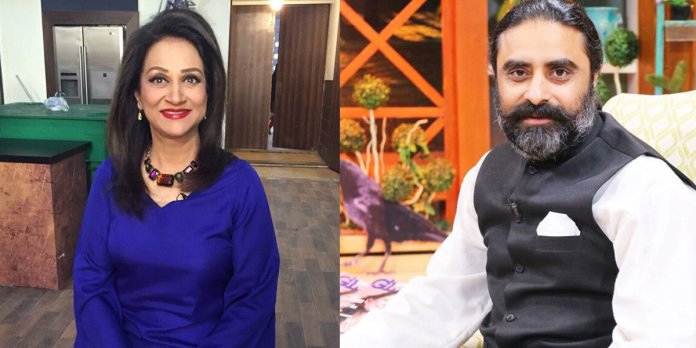 The rumor of famed actress Bushra Ansari getting hitched with famous director Iqbal Hussain after divorcing her previous husband Iqbal Ansari is spreading like wildfire.
Though the director Iqbal Hussain refuted the rumors of his marriage to veteran actress Bushra Ansari and it seems like that this was only a fabricated gossip.
We didn't hear anything from Ansari at the moment, but this bogus news has been busted by online publications and even her fans came forward in her support.
According to Metronome the news of Bushra Ansari tying the knot with Iqbal Hussain was entirely false. The online publication reported, "A rumor is doing rounds on social media that veteran actress #BushraAnsari has tied the knot but that is not true. Please refrain from sharing such sort of posts to malign someone's image and reputation. The news is fake. Thanks"
The audience has mixed reactions towards the news, some just brushed off the rumor and others only laughed at the entire situation.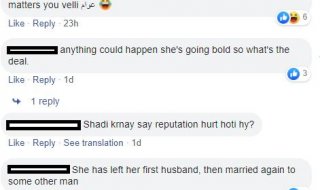 The actor and director Iqbal Hussain has been part of Pakistan's entertainment industry for quite some time. The director is a known name in the drama industry and has been behind some major projects like Seeta Bagri, Nazr-e-Bad, and Deewar-e-Shab.
On the other hand actress, Bushra Ansari is currently starring in Deewar-e-Shab with her sister Asma Abbasi. Lately, the sisters also dropped a Punjabi song Humsaye Maa Jaye promoting a message of cross-border peace and harmony which was also directed by Iqbal Hussain.
Rumors like these keep surfacing on social media and the masses fall prey to such nonsense. In a nutshell – another reason for actress Bushra Ansari and director Iqbal Hussain being in the limelight was this false broadcast!
Let us know what do you all think of such trolls? Share your views in the comment below.
Stay tuned to Brandsynario to know all the latest happenings.