In an unfortunate turn of events, another little angel lost her life. The 6-yr old girl, Sakina, who was on her way to school when she was hit by a bus in a traffic accident at Radio Pakistan Signal.
According to reports, two buses were racing on MA Jinnah Road leading towards Numaish, when one of the buses collided with the motorcycle. The crowd refused to let members of rescue forces and fire brigades pass through and douse the flames.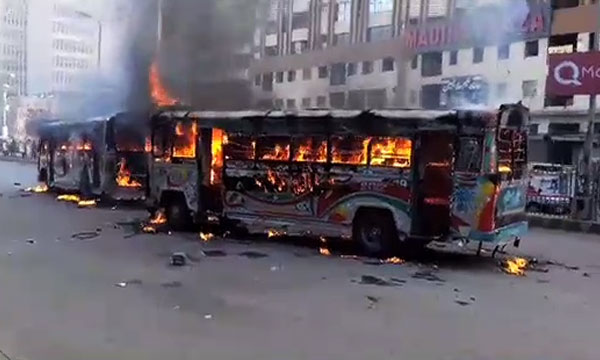 She passed away before the body was transported to Civil hospital. An angry mob ignited busses and threw rocks to show their anger when the bus driver and conductor successfully got away. This made things worse as it added fuel to the mob's anger. However, police have arrested 11 for torching the buses.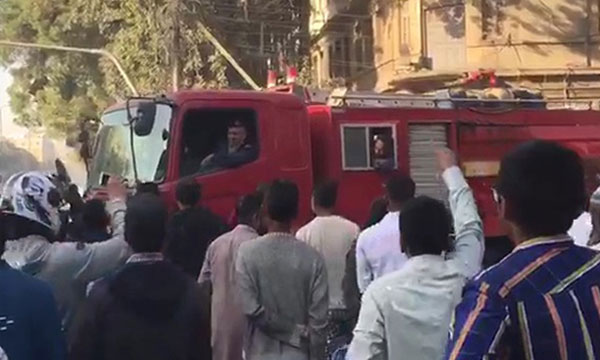 Although the fires were extinguished and the driver is now behind bars, the accident sends an electric shock throughout one's entire body and numbs the mind. Who would have thought a little girl would become a victim of bus races, leaving the father badly injured.

It is a shame how drivers can be so reckless that they turn a blind eye towards the safety and security of the individuals who are traveling on the roads. It is high-time such drivers are taught how to actually drive on the roads, and about time the government wakes up and establishes proper laws which seem to be taken as jokes in a country like Pakistan.
These drivers should not be allowed to drive any kind of vehicle without proper trials and guarantees from their employers and strict penalties need to be implied. It was Sakina who lost her life, tomorrow it could be someone who was dear to us.
Stay safe, stay updated. Stay tuned to Brandsynario for more news and updates.