409 views
Exploit employees but treat customers like kings; this belief is archaic. Now, most companies have unlearnt it. It is either because they don't believe in it anymore or that the constant monitoring of social media has made them more careful. If not, the recent Burger King incident will serve as a lesson.
Burger King incident
A Burger King outlet in Lincoln, Nebraska had the most bizarre sign out front one day; a sign you would never expect from a business. It said:
"WE ALL QUIT,"
"SORRY FOR THE INCONVENIENCE."
The damaging words were taken down the next day but the damage was done. Someone had taken a photo and submitted it to the forever monitoring entity, social media.
Rachael Flores, former General Manager, Burger King said that it wasn't their intention to make it viral. It was put up for a laugh after she had put in her two weeks notice and eight other employees followed in her footsteps.
The initial sign was going to read:
"Sorry, there's really not going to be anyone here."
Media approached the involved
Covering this bizarre incident, a channel approached Flores to get the inside info. According to the GM, ever since she got the position (i.e. January), the company hadn't sent anyone to help out. No district manager would stick either.
They were also waiting on promised staff but they never got it which is why they had to juggle jobs. Three to four people would be working even during lunchtime. Flores, the GM said that she worked 50 to 60 hours a week.
Shedding more light on the matter, Flores also said that the working conditions were inhumane. There was no air conditioning in the kitchen for weeks. At one point, the temperature in the kitchen reached 90 degrees, Flores got hospitalized for dehydration. Her boss said that she was being a "baby."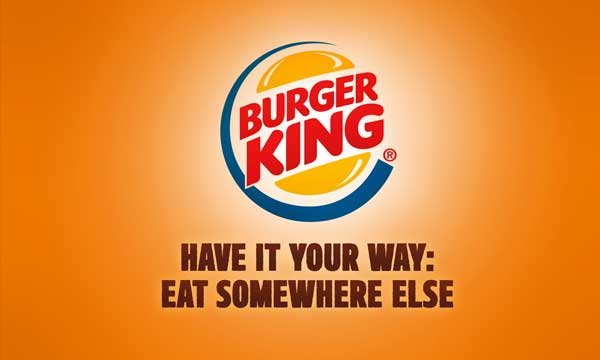 Upper management and the outlet
The then-employees had been joking around about putting up the sign and they really did, the next day. Unaware of it beforehand, the upper management fired Flores and told her to immediately hand in the keys.
Could this issue have been handled in a better way? Who do you think is in the wrong? Can this problem tell you if the problem is at the center of the organization or with this particular outlet? Regardless of who was in the right or wrong, not rectifying the air conditioning when the work revolves around the kitchen is an extremely sad business on Burger King's part.
Stay tuned to Brandsynario for the latest news and updates!