As the lockdown is lifting and the world is adopting the new normal, people are getting out of the house. The fear is still there, but we are following the safety measures. And so with the masks and sanitizers, people feel a little better about returning to the streets. So like other brands, Burger King France is also ready to welcome its guests back.
The brand launched its campaign to welcome back with something new and something exciting and in a minimalistic way. What do I mean by that? Well, remember that whenever we saw ads for fast food, the scene was always loaded with the food; some bags of fries, saucy burgers, and crunchy zingers.
And what if I tell you that this brand did nothing of that sort. Burger King didn't show ANY burger! Not even a bag of fires… Just one fry. Can you imagine that? And yet, it's taking over the internet. Why? Because it is getting its point across.
Let's look at some pictures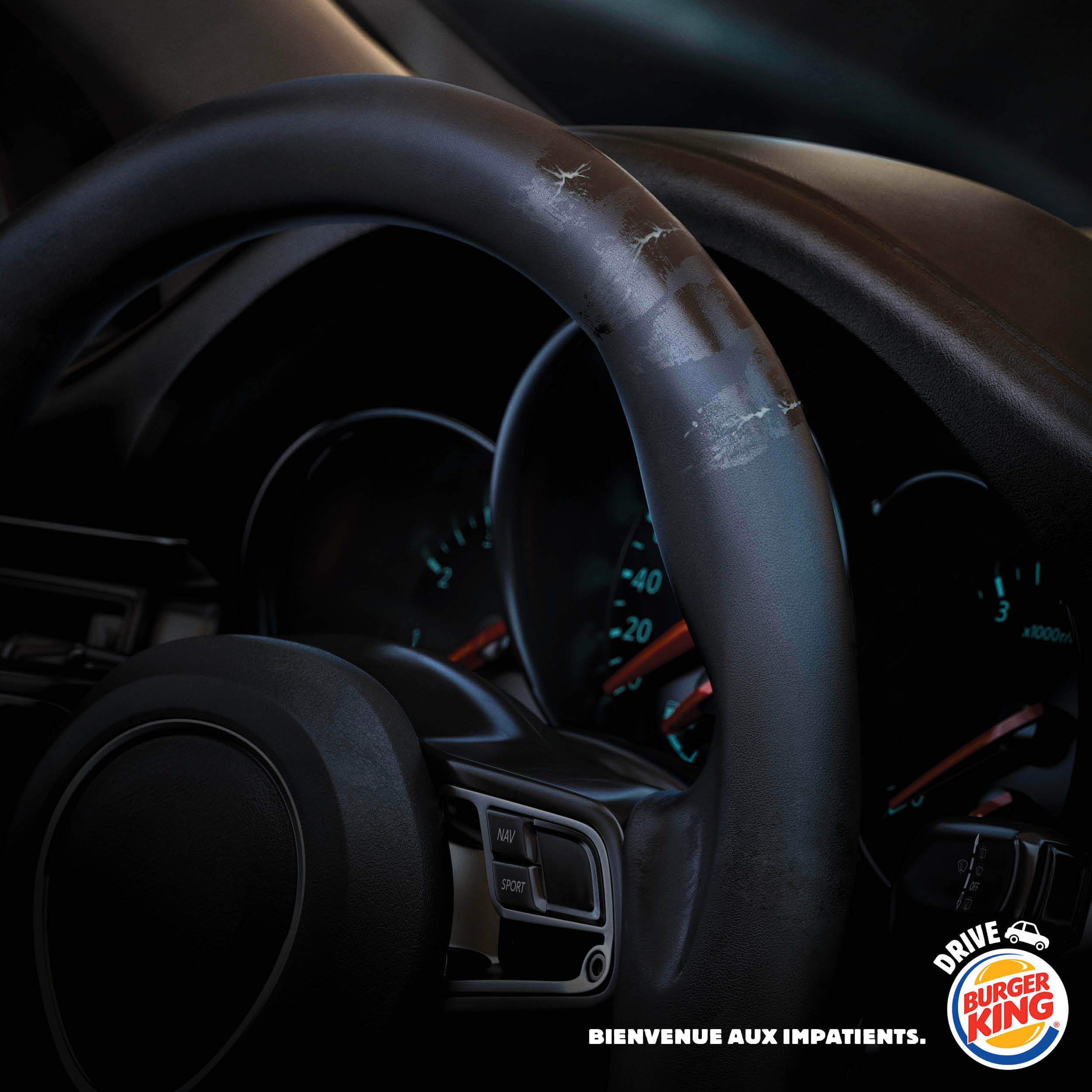 What do you see? Greasy fingerprint on the steering wheel. What do you read? Eating greasy fast food in the car. And when does that happen? When you buy food at the drive-Through. So what do you realize? You realize that Burger King is open for take-away.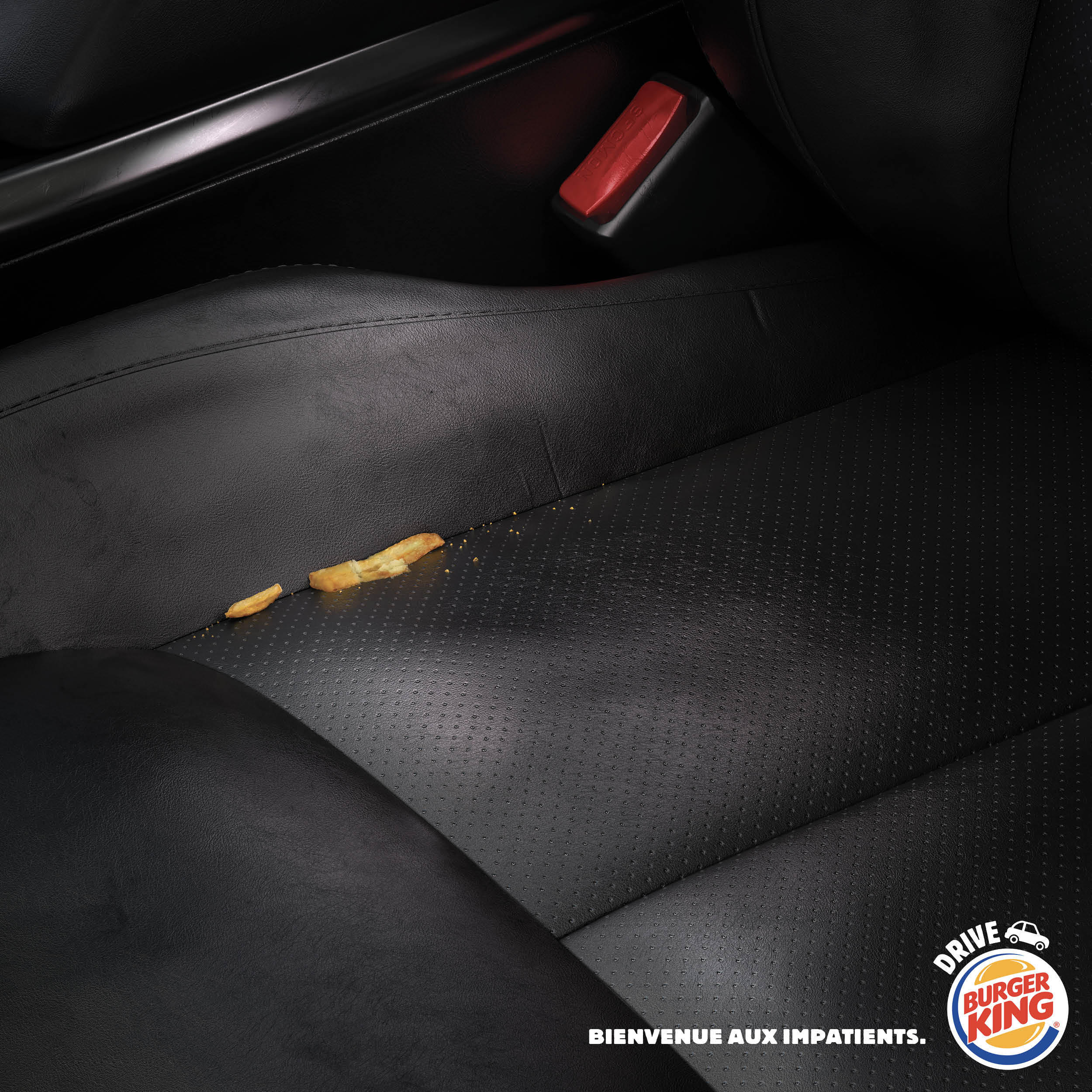 In the next picture of the series, you see that one fry that falls off when we stuff our mouth hungrily while driving. You can't pick it up because you are driving. Obviously, and with it are some crumbs that could have fallen from your zinger burger.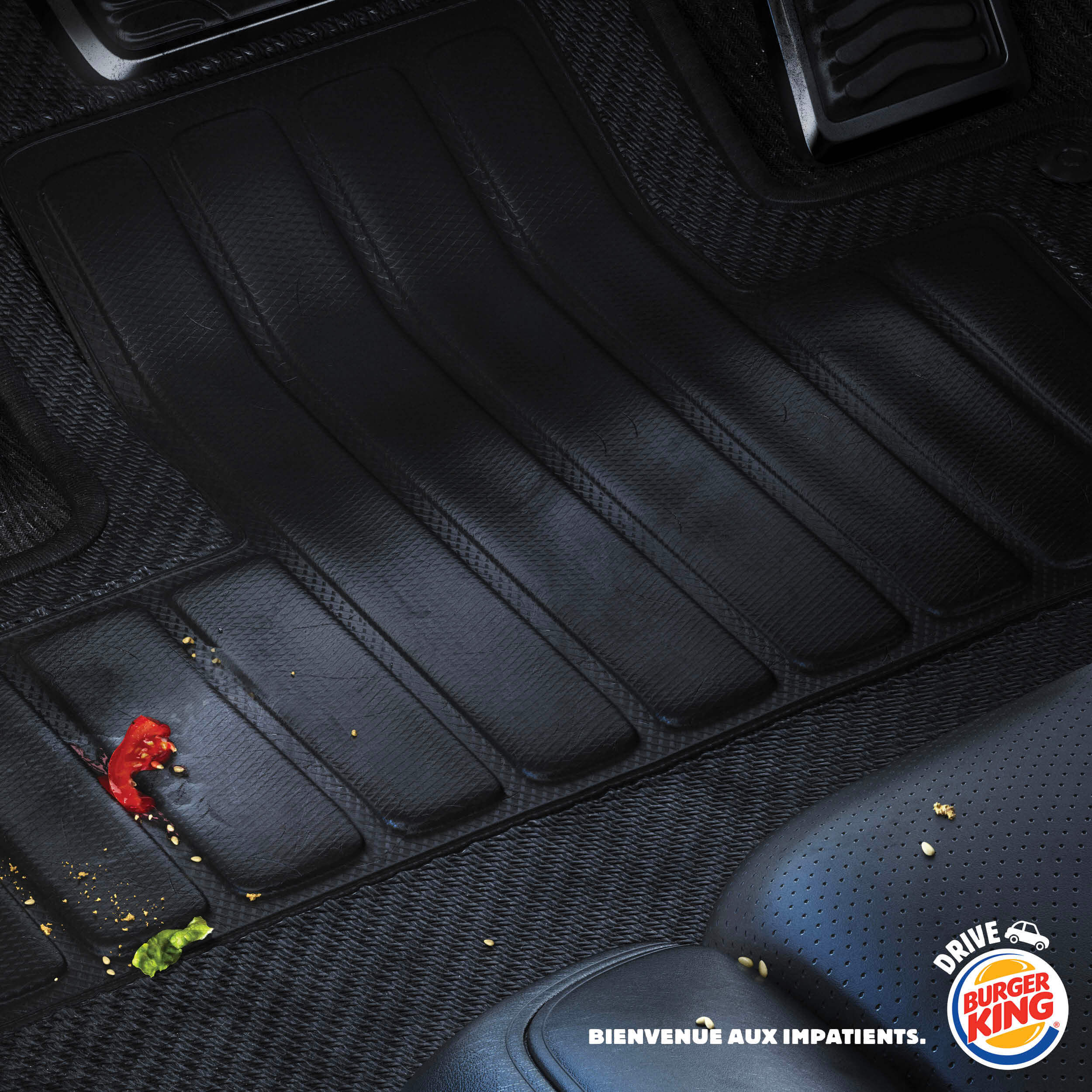 A little bit of tomato see goes a long way indeed. That one chilli and a bit of tomato fall away as you munch on your food. It speaks of the story you want to hide away from your kids, or they'll want some too.
Remember the Mold?
The Paris Agency Buzzman created the campaign. And it falls in the same line of creative awards Burger King has been known for, ever since the moldy burger ad. It was the most disgusting thing to look at. But it represented the brand's promise of removing all the artificial preservatives from its products.
By unleashing this sensational campaign, Buzzman has indeed followed in the footsteps of the creators of the Moldy Burger Ad.
We will stay tuned to more creative ads, but until then, the French can drive down to their nearest Burger King shop and order their favorites.
Stay tuned to Brandsynario for more news and updates!