Burberry, a luxury fashion label, launched the world's first social retail store in China. Last year, Burberry signed an agreement with Tencent, a technology giant, to develop social retail. And, the first-ever store as a result of the partnership is now complete and operational in Shenzhen.
"When it came to innovating around social and retail, China was the obvious place to go to, as home to some of the most digitally savvy luxury customers," said Marco Gobbetti, CEO at Burberry.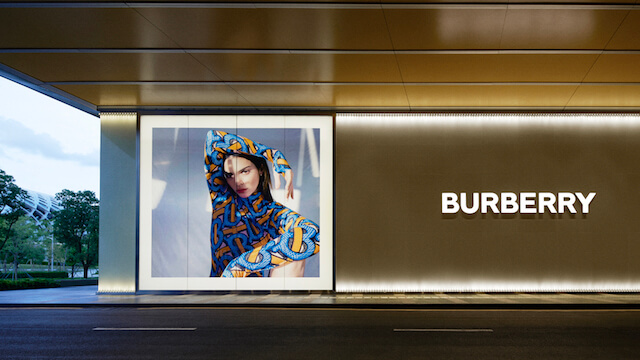 Similarly, Peng Yanyan, head of the China consumer sector at UBS Securities, said:
"It's unsurprising to see a gradual pickup of the luxury market in China, because people simply lack the conventional channels they normally turn to for luxury purchases, such as duty-free shops and outbound trips."
The store is built on 539 square meters. The 10-rooms store will incorporate social media and gaming with the shopping experience. Tencent's messaging app, WeChat, will allow the customers to earn social currency as they explore the store physically or via social media.
The Social Retail Experience
Each customer receives an avatar, a digital animal character. Also, the avatar evolves every time the customer engages in the social retail experience. Moreover, Burberry's mini chat program allows customers to book appointments, unlock exclusive content, and reserve events. The mini-program also shows product portfolio upon scanning QR code.
Josie Zhang, president of Burberry China, said:
"China is a highly dynamic market for luxury brands, which see growth momentum largely coming from the country. With the younger Generation Z consumers shaping up to be the backbone for luxury brands, their desire for socializing, interaction and sharing are propelling us to delve into the realm of social retail."
Exploring the Store
The social store enables a Trench Experience space to bring Burberry's heritage of exploration to life, and with digital technology creates unique and personal content to share on social media. Furthermore, there will also be a Memories – mirrored runway from the Burberry AW20 show – inspired interactive digital window at the entrance.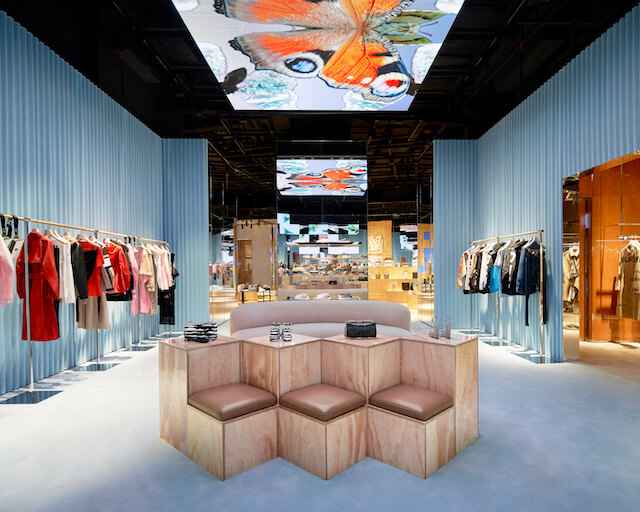 The store also features Thomas's Cafe. It is named after the fashion house's founder. The cafe can convert into a community space for social events such as workshops, exhibitions, and live performances. Since the cafe portrays elegance in design with high-gloss tonnes of beige, curtains, and chamfered mirroring.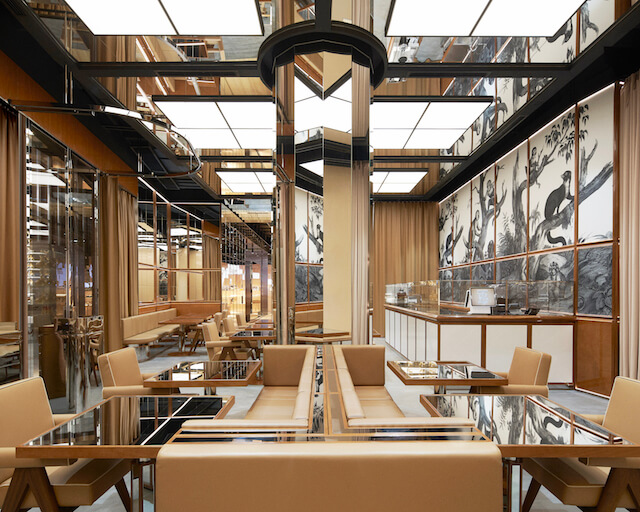 Aside from that, there are three fittings rooms in the store. What makes the fitting rooms unique is the creative concept. Interestingly, each room has its original design, which the customers can pre-book via the mini-program.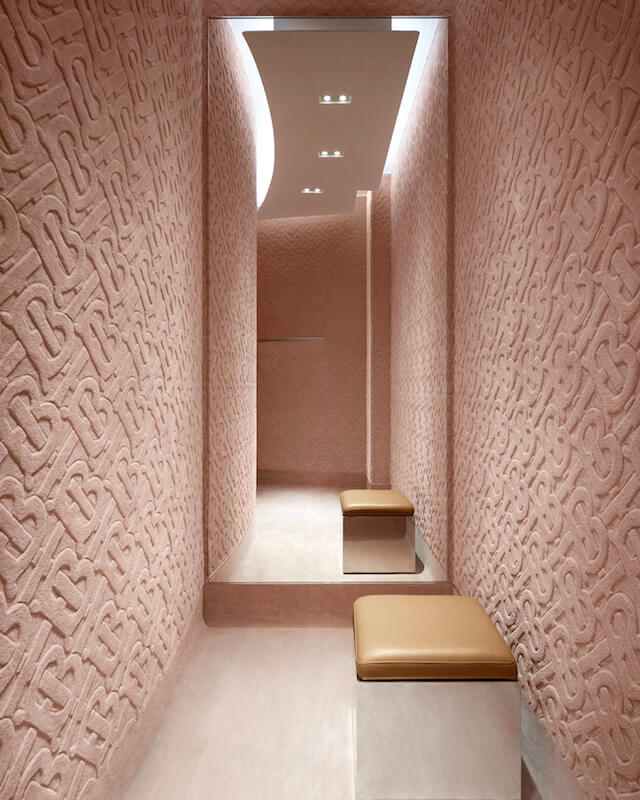 Burberry creative director Riccardi Tisci conveys, "I am fascinated by the balance between nature and technology, and the energy that connects the two. This store explores this relationship, blending the digital and the physical realms in an exciting new concept."
Stay tuned to Brandsynario for more news and updates!