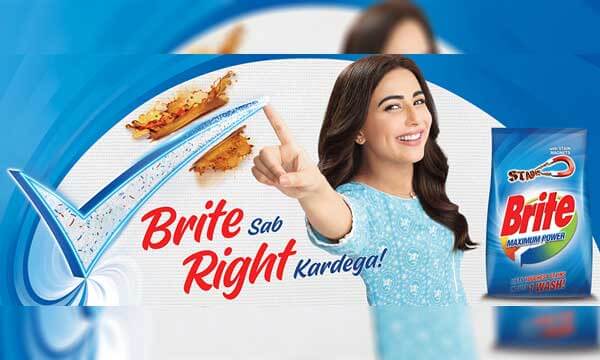 In an era where you'll find fierce competition in everything you do, it's hard to find a product or a service that stands out among others and catches your attention within seconds.
While myriad brands are constantly bombarding us with sales pitches and discount offers to get their product going, Brite completely took us by surprise with its latest communication strategy.
Under the tagline of 'Brite Sab Right Kardega', the brand seems to have brought a level of innovation to their communication, instead of directly hitting on the product's utility the way typical detergent ads do.
Brite is now focusing more on an emotional appeal, giving a ray of hope and happiness to the viewers to counter their stressors. It reassures them that on a typically depressing day when all seems to go wrong, you don't have to worry too much, because 'Brite Sab Right Kardega.'
While an entire scenario plays out initially, the actual product is kept under wraps till the very end of the ad, while you get hints with witty phrases like 'Wo Sab Right Kardega', 'Jo Mood Ko Delight Kardega', 'Jo Blue Ko Blue Or White Ko White Kardega'.
In the midst of these, you'll see different characters in the TVC that depict multiple personalities that you might be able to relate to. The ad has a personal feel to it and it's interesting to see how that has been used to market a laundry detergent.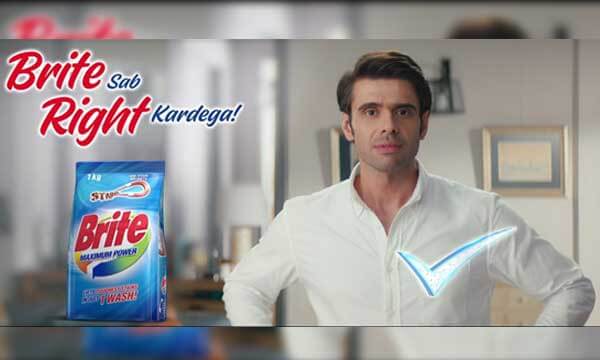 The final revelation of Brite, by Ushna Shah, has been brilliantly conceptualized. Combined with great production and a cleverly written script, Brite has played smart both ways.
It aptly communicates the core message of the campaign whilst also catering to the emotional needs of the audience, who are always on a lookout for positive and inspiring ads. It is an unusual marketing idea that tugs at our hearts with a touch of hilarity, a cheerful vibe, and some great background music.
With an intelligently thought-out tagline and an innovative and successful strategy, Brite has made a difference with this new communication strategy and we look forward to what the brand will come up with in the future.
Written by: Afshan Zahra