The World Federation of Advertisers has recently partnered with the Pakistani Advertisers Society to launch the first-ever global census of the Marketing and Advertising industry. This will change the landscape of advertisements and marketing in Pakistan, and we're happy to report that Brandsynario has boarded this ship too!
About WFA
WFA is the only global organization of its kind. It represents the common interests of marketers throughout the globe, becoming their voice worldwide. It also represents 90% of global marketing communications spend, which translates to roughly US$900 billion per annum. WFA, thus, champions more effective and sustainable marketing communications and works to continuously take marketing to the next level.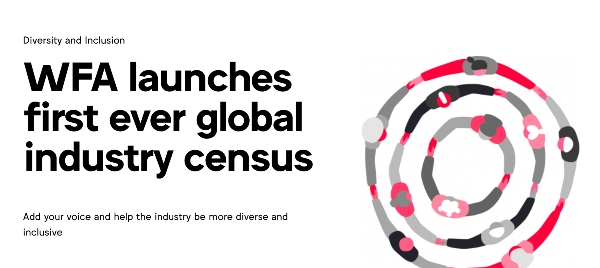 Besides this, WFA also aims to connect the world's biggest brand owners and national advertiser associations. It has been doing so in more than 60 markets which effectively brings together tens of thousands of brands at a local level. Together, this network offers a unique source of leadership, expertise, and inspiration in the marketing and advertising world.
PAS Is Changing The Game
Pakistan Advertisers Society (PAS) brings the same professional expertise locally. It collectively speaks for the common interest of the advertisers in Pakistan and is representative of 85% of the ad-spend locally.
The prime objective of PAS is to 'empower its members in a multitude of ways. It empowers its members to deal with the government, advertising agencies, media, and other organizations integral to the advertising industry. Collectively, they're strengthening the marketing industry. 
WFA and PAS Partnership
We are happy to report that PAS is partnering with WFA for something huge! Together, they are launching the World's first-ever global census of the Marketing and Advertising industry. It is designed to provide hard data on the people working in the profession to create changes that matter.
A survey will be aired live to assess where the local and global advertising and marketing industry is in many areas. For instance, in relation to diversity, equity, and inclusion. In addition, by investigating workforce composition across the industry and people's perception of them too, progress can be streamlined.
The initiative is productively building on work already carried out in the UK. For example, in the UK, this is a part of the highly successful All In Census. 
Supporting The Change
The participating markets include Pakistan, New Zealand, Portugal, Malaysia, and tens of other countries. This alliance is the next powerhouse for the field of marketing and advertising. What is remarkable is how National associations and publications like APNS and Brandsynario are supporting this framework. This is the bigger initiative, and now is the time to support it.
Stay tuned to Brandsynario for the latest news and updates.