Weetabix is a breakfast food that you would typically take with milk. Made of oatmeal and some other ingredients, it works well with milk, so that how one would take it. Meanwhile, beans are something you would take with bread. And while people want to venture out of their comfort zone, doing that with food doesn't sit right with many people.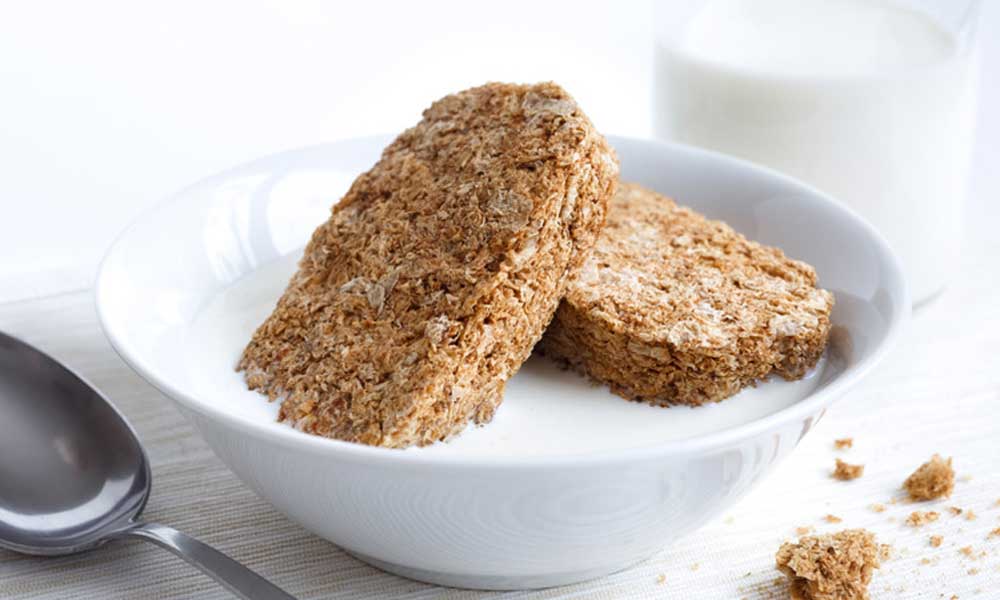 Weetabix and its strange food combination
So when Weetabix decided to play around with food, it looked just weird. What the brand did was combined Weetabix with Heinz's beans. They tweeted about it.
Before you start gagging, let us tell you that there are quite some laughs in store for you. And this is because before people could express their horror, brands from all over came forward to convey our feelings to Weetabix.
Why should bread have all the fun, when there's Weetabix? Serving up @HeinzUK Beanz on bix for breakfast with a twist. #ItHasToBeHeinz #HaveYouHadYourWeetabix pic.twitter.com/R0xq4Plbd0

— Weetabix (@weetabix) February 9, 2021
Brands troll and react
Well, remember how we outright rejected pineapple on Pizza? We, in fact, forgot all about it. Domino's didn't. And they replied to the tweet. The tweet said that they thought their food combo was the strangest, but Weetabix won in that category.
Us: Pineapple on pizza is the most controversial food ever.

Weetabix: Hold my spoon.

— Domino's Pizza UK (@Dominos_UK) February 9, 2021
Nando's were worried about them, though, because something must have happened for things to get this bad. Nando's tweeted in reply that they are there for Weetabix should it need an ear.
You okay hun? DM's are open if you need to talk 💖

— Nando's (@NandosUK) February 9, 2021
But KFC UK & Ireland was not ready to talk when food had been made fun of. They said that the matter needed to be taken to Geneva Convention. And thus began a side banter between Nando's and KFC UK where Twitterati had to tell them to 'get a room'.
Let's set aside our differences to prosecute this under the Geneva Convention.

— KFC UK & Ireland (@KFC_UKI) February 9, 2021
Takes one to know one Colonel.

— Nando's (@NandosUK) February 9, 2021
Tinder, too, declared this food combination not a match, but Weetabix wholeheartedly endorsed it, reiterating that they would totally swipe right.
We'd swipe right…

— Weetabix (@weetabix) February 9, 2021
Sky TV also jumped into the race, saying it was their duty to save the nation from seeing this.
*unplugs Sky broadband to save the rest of the nation from seeing this*

— Sky TV (@skytv) February 9, 2021
Meanwhile, KFC was on a roll…
@KFC_UKI seeing as all rules are out the window… fancy a gravy-filled doughnut?

— Krispy Kreme UK (@krispykremeUK) February 9, 2021
It's always interesting to see brands using their own keywords to troll others.
@Specsavers do you guys have a spare for us too?🙈

— Go Ape (@GoApeTribe) February 10, 2021
The best one yet was the pun filled trolling of Specsavers and National Rail. Have a look:
Due to a @weetabix adding beans to their cereal, all services will be delayed while we figure out what is happening….

— National Rail (@nationalrailenq) February 9, 2021
It continues:
— National Rail (@nationalrailenq) February 9, 2021
This was an interesting activity that many more brands took part in. And it did not just create virality but also gave organic reach to many brands participating in this trolling. If you haven't come across it yet, we strongly suggest that you do so, it will be a fun-filled evening.
Stay tuned to Brandsynario for the latest news and updates!