Thinking back to fifteen years ago when Friends' star, Jennifer Aniston filed for divorce from Brad Pitt. This was a moment that broke a million hearts who were rooting for the gorgeous couple. Brad Pitt, then married actress Angelina Jolie and that marriage later ended in 2016.
Fast forward to the year 2020, fans saw Brad Pitt and Jennifer Aniston gushing over each other at the SAAG Awards show recently and this caused quite a stir over the internet. Fans of the former couple went into a frenzy and the rumour mill began churning on the two being reunited after a long hiatus!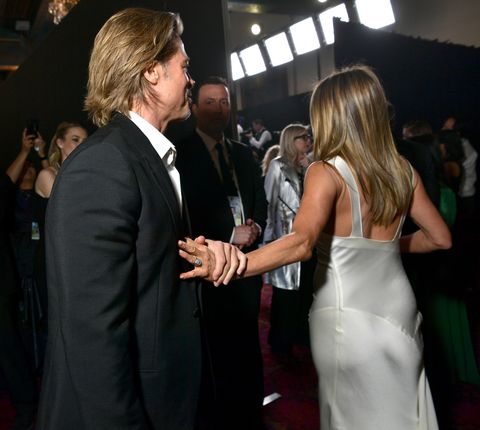 The source also mentioned,
"It has taken them both a long time to pluck up the courage to be pictured together like this and now it has happened they can take things to the next level."
The picture that created quite a frenzy with Brad & Jen fans globally!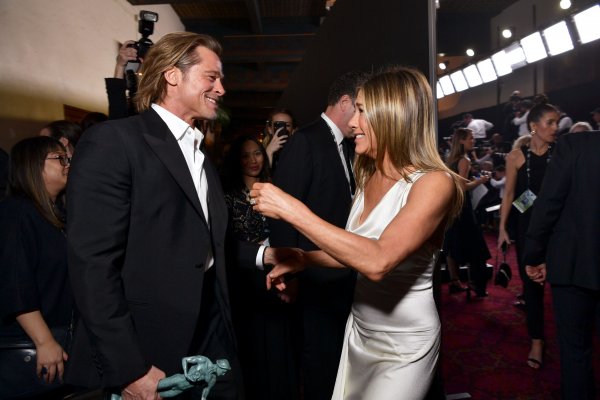 It has also been reported by Life & Style that the actors might soon be having a secret beach wedding in Cabo, Mexico! A source close to the couple said,
"This time they will keep it under wraps until the affair has happened."
Brad and Jen fans all over right now!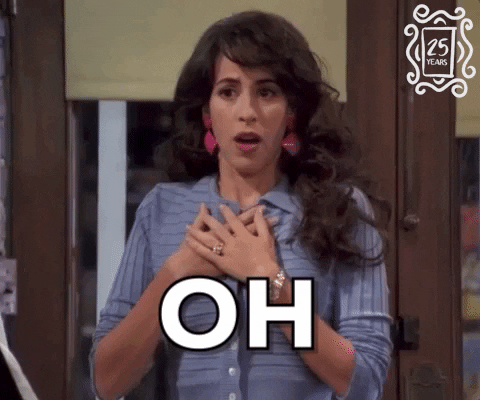 A close friend to both the actors says they have fallen in love with each other all over again and spend more time together than anyone realizes.
The source further added,
"What Brad craves most now is getting settled down and living happily with his soulmate, Jen."
Aww! Isn't that the sweetest thing you heard today? We wonder if it is true though?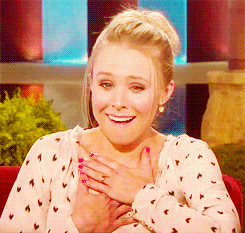 According to Life & Style magazine, Brad's parents are ecstatic and will be playing a huge part in the hushed wedding, others rumored to be present for the big day are Jen's best friend and Friends' co-star, Courteney Cox and Brad's pal, Bradley Cooper.
The insider said the wedding will be romantic and of a spiritual theme, with the happy couple having handwritten vows.
Well, if all these rumours are true, we can't wait for this secret wedding to happen, what about you?
Follow Brandysnario for the latest news and updates.