Saudi Arabia has often come under fire for its conservative laws and policing of women's clothing. Even foreigners are "encouraged" to wear an abaya there regardless of their faith. Yet, despite such restrictions and attitudes, a daring and bold shoot has surfaced. Kate Moss, the iconic supermodel modeled for MÔNOT and you need to see it!
Moss' Slit Ready To Rock Saudi Arabia
Kate Moss, 46 and mother of one, was one of the models selected by the brand for their latest collection. She's clad in a plain black, floor-length dress with a slit that goes up till her waist. The daringly high slit accentuates her toned legs. Moss' tousled beach waves compliment the desert aesthetic entirely. However, what's tying the look together is the cigarette in her mouth.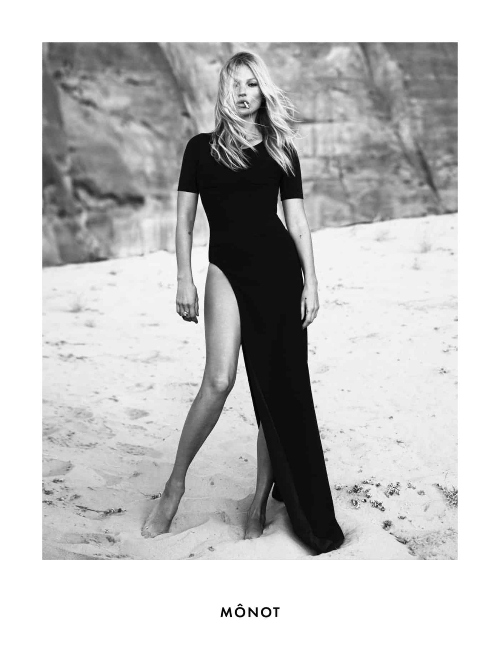 The iconic model standing tall with that bold slit while smoking a cigarette is making the rounds on social media. Reports also confirmed that Moss came at the set before anyone and left after everyone. She's shedding the party girl look and reforming.
MÔNOT Had Several Other Stars
The desert of Al Ula makes for the perfect sultry backdrop with the best of models giving their all. Alek Wek poses in a turtleneck and also another thigh-high slit besides a rock.
Xiao Wen Ju masked her face with a black and wore an elegant velvet jacket with a plunging neck.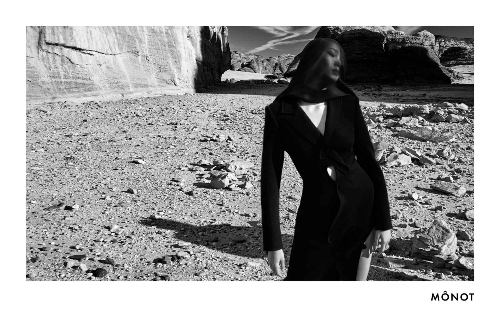 Mariacarla Boscono laid down in the rubble wearing an incredible feathered dress.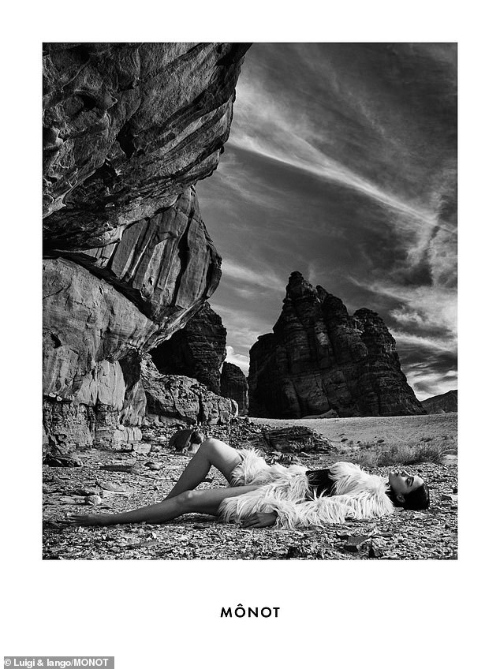 Jourdan Dunn put on a dramatic display in a black jumpsuit and white blouse.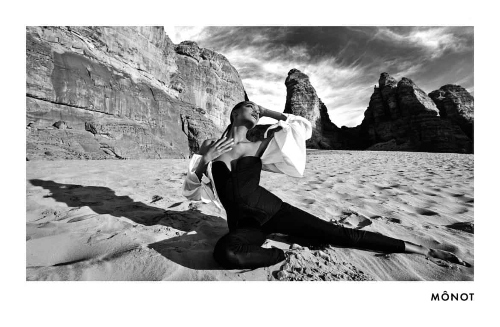 The 24-hours campaign took place in January in AlUla, the world's largest open-air museum, and a UNESCO World Heritage Site. The designer got the opportunity to visit and was instantly drawn to the location for the new collection. It consists of carved rock structures similar to Jordan's Petra.
Did Saudi Arabia Allow It?
Reports are that Saudi Arabia allowed the shoot to happen. The shoot is the first of its controversial kind in the province of Madina. Many Muslims and citizens of Saudi Arabia are causing a dispute over the shoot. It's being considered as immoral and controversial and against Islamic values. The government is also receiving a lot of backlash for having allowed the shoot in the first place.
Is Saudi Arabia trying to modernize itself or becoming more liberal? If so, will it garner support or backlash? This can be a part of the new changes Saudi Arabia is making for its vision for 2030. There will be a reduction in the authority of the religious police. The restrictions on gender mixing will be lifted. In addition to this, the requirement for women to wear the abaya or loose gown will be eradicated.
Stay tuned to Brandsynario for the latest news and updates.