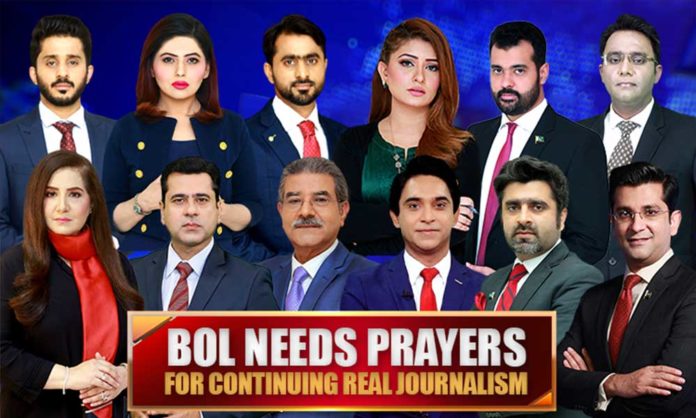 BOL appeals to the people to pray for it as the channel is undergoing immense pressure and coercion for upholding real journalism and highlighting genuine issues of the public. The channel only needs people support for continuing its practices of true journalism and raising the voice for the rights of the populace particularly suppressed and deprived segments of the society.
In this time of political crisis when most channels have stop broadcasting factual news based on honest reporting standards, BOL has appeared as the only media group which has adhered to principles and practices of true journalism.
The purpose of journalism is to provide citizens with accurate and reliable information. But after getting external pressure, many channels have wavered from journalistic integrity and truthfulness. However, BOL did not change its values and adhered to true journalistic norms under illegal pressure.
BOL News defied all pressure by broadcasting news and investigation of dauntless journalists and supporting its members. No channel could match BOL News in the coverage of events that unfolded since the regime change.
BOL is being pressurized not to follow of the norms and values of the genuine journalism and not to show the real point of view of the general public but BOL has always put all pressures and compressions aside and always elevated the voice of the right and brought forward the ground realities at every cost and never cares whatever price it has to pay.
BOL requires good wishes of its viewers across the globe to keep the flag of its veracious fight up against the tyrants and tormentors of the society and carry on its struggle for the rights of people. For continuing this precarious expedition and journey, BOL needs the prayers and support of the people because their backing will be its real strength and power.