Beaconhouse National University (BNU) is among the top art universities in Pakistan. So please pay attention, for we are about to discuss the BNU admissions process. And you might need to take notes. Because if you forget, you might lose the chance to study at the same university you aspire to get into.
Educational Requirement
Firstly, take note of the educational requirements you need to fulfill. So for FA/FSc candidates, they need to clear their exam with at least 2nd division. The second division amounts to 495 marks.
If you belong to the Cambridge board background, the requirement is, obviously, a little different. If you have done O-levels from abroad, then you need to have cleared six subjects. If you did O-levels locally, then you need to have done it in 8 subjects. Both categories should have three complete A-levels. AS-level grades will not be accommodated.
Students with High School Diploma and International Baccalaureate can apply if they have at least 2.5 CGPA. All except FA/FSc graduates need IBCC equivalence.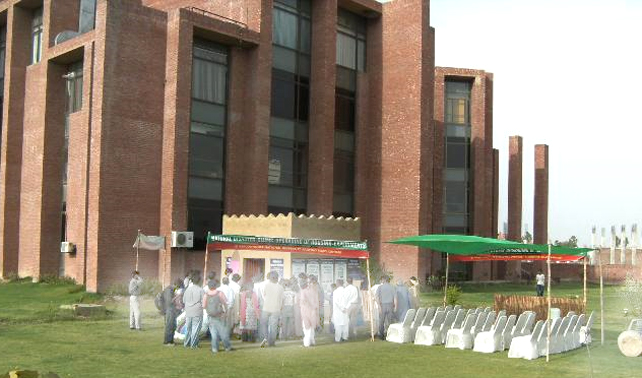 Narrowing it Down
Okay, so the general requirement for BNU is all set. Now, if you want to get into BSc (Hons.) in Software Engineering or BSc (Hons.) Computer Science (CS), you should have at least 50% marks in Intermediate. You should have maths as a subject. If you did intermediate in the pre-medical group, then you will have to take a six-credit hours mathematics course in your first year at the university.
BBA applicants need 55% in FA/FSc or its equivalents.
B.Sc (Hons) Economics applicants require 50% in FA / F.Sc or equivalent.
Applicants for all programs have to give the aptitude test and appear for the interview.
If you have not yet received your result for FSC/FA/A-levels, don't worry. You can still apply. And if you make it through, you will get provisional admission. Once you submit everything, then your entry will get regularized.
The Most Important Bit
The breakup on which the admission is gauged will help you organize yourself accordingly. It goes like this:
Admission Test & Interview: 25*
O-Levels / Matriculation: 30
A-Levels / Intermediate: 45
These three components constitute a total of 100 marks.
* Note that the Dean/Director can decide the ratio of test to interview.
If you want to figure out where you stand about your result, you can follow the below-given formulae for O-Levels / Matriculation and A-Levels / Intermediate, respectively.
(Marks Obtained)/(Total Marks)* 30
(Marks Obtained)/(Total Marks)* 45
Keep documents in order, and the university will call you for the test. Keep in mind that the test is critical, so is the interview. Regardless of how perfect your profile is, even without the difficulty, if you skip out on that, you will be removed from the candidate list.
Stay tuned to Brandsynario for more news and updates!