BMW's 2020 Road Home Sales event has been initiated in the most emotional way possible. This video will make you cry for two reasons: because of the ending and because of how gorgeous the sleek, black BMW looks.
The Road Home Sales
BMW has started its formal Road Home sales event this time of year. The sales event allows many to get their dream cars at a great price. All for the holiday spirit! If you're interested in buying a BMW, you could grab a fantastic deal up until November 30. In other words, the automaker offers an outstanding credit on select models.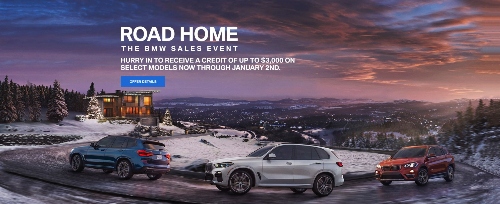 Why The Ad?
However, even BMW needs a little promotion. These events require BMW to get the word out, and you also have to create a need in people's minds. You do have to be quite creative in attracting your customers, and no one knows that as the big guns do.
See The Ad Here:
'Celebrate The Journey Home' 2020
For this year, BMW wanted to make use of pathos. As if the year 2020 has not made us cry enough, BMW wanted to play upon the emotions of people.
During a stop for coffee, a BMW owner meets an adorable new friend. Joey, the dog, is great to have around, but the driver knows Joey is lost. He needs to get Joey back to his family in time for the holidays. And so, the pair hop into a BMW X5 SAV before taking off along coastal highways and beautifully decorated city streets. Though Joey enjoys this journey home, he seems more than happy to see his family when he finally arrives in the driveway. That moment when kids run out to embrace the dog, and he welcomes them back is the winner for us. The kind driver waves to the family and takes off on his journey home.
What's The Idea And How Does It Sell?
The idea is that many people have pets who are nothing less than family. Perhaps for some, they are even more than family! Whenever you have to travel, you have to leave them behind at someone's house or even shelters. You often don't know if your pet is being mistreated there.
'Celebrating The Journey Home' aims to tell you that you can have your pets travel with you if you just have a BMW!
Stay tuned to Brandsynario for the latest news and updates.