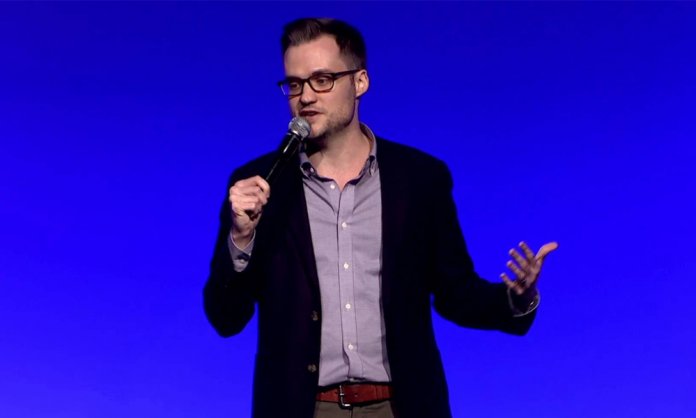 Shaan Food's 'Khana With Parosi' TVC was one ingenious marketing campaign that created a buzz all over Pakistan. Some loved the idea of celebrating Pak-India friendship over a plate of biryani. The rest slammed the idea for various other reasons!
But one thing is for sure that the advert caught everyone's attention, even worldwide!
So much so, that now a popular American comedian extended an open-invitation to Shan Foods to star him in their next biryani commercial!
It is none other than biryani loving funnyman, Jeremy McLellan!
If there is any foreigner who adores biryani as much as Pakistani; it has to be him! The best part is that he is coming to our homeland and will be visiting Lahore along with Islamabad.
After his request went viral, Shan has finally replied to the American & its seems the brand has gotten its next brand ambassador!
Hey Jeremy, we heard you! DM your email ID please and let's plan something when you are in Pakistan! Good Day!

— Shan Foods (@ShanFoods) July 27, 2017
McLellan couldn't control his excitement at this new development!
It's happening. https://t.co/tRRYu0HrNK

— Jeremy McLellan (@JeremyMcLellan) July 27, 2017
Now his fans in Karachi are disappointed that he will not be visiting the metropolis-which is the capital of the ultimate desi biryani!
Oh well, we all know, that people in Lahore and Islamabad do not even know what the real biryani is!
It is sad he will be flying down to Pakistan all the way from America, and would be eating pulao in the name of biryani! Well McLellan, we have warned you! If you love biryani so much, YOU MUST COME TO K-TOWN! Else, your trip will be incomplete.
And if you are reading this, fancy an interview with us? Please say YES!