16th June 2020: Popular Pakistani pop band member, Bilal Maqsood, has left no leaf unturned when it comes to keeping his fans entertained since the beginning of the lockdown.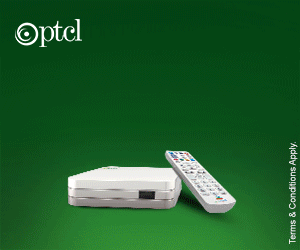 A recent trend of Servis shoe jingle from 8 years ago was trending on all social media platforms as people combined clips of their friends to create their very own version of the ad.
Since then, fans have been requesting Bilal to sing jingles from ads that were famous back then, and let's not forget, catchy!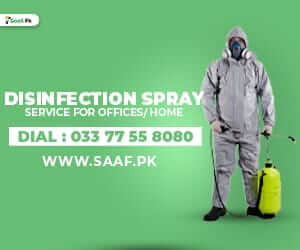 Here are few jingles Bilal has been singing for his fans on Instagram: He advises his young fans to google the original versions of these catchy jingles.
NAURAS jingle. I got so many messages for this one. People under 20, I'm sure you guys are listening to all these jingles for the first time. Google the originals!
TAPAL Danedar Chai! Another memorable jingle. Not too old but a classic! 🌟
NIDO Milk Jingle. I always connected to the melody of this old commercial, but today I felt a different emotion. Now that I have kids, I felt the message. This could become a modern-day lullaby!!  
This was excellent!
BINACA toothpaste jingle. A lot of you won't know, but this ad came when I was a kid 👶🏽 Simpler times, kids asking for a toothbrush and toothpaste!! 🤔😇 How many of you remember this? 
We remember this one!
Is there anything this popstar can't do? We have been hooked to his Instagram account.
Have something to add? Let us know in the comment section below.
For more news and updates, stay tuned to Brandsynario.
---
6th April 2020: Popular Pakistani pop band member, Bilal Maqsood, has another talent that he has been hiding from his fans. It is when the world is restricted to get out of their homes, his ambidextrous skills come forward, and fans are stunned.
Watch For Yourself! 
View this post on Instagram
'Lockdown couple' #stayinghome #corona #lockdown Maqsood captions his post on Instagram.
Bilal seamlessly draws a lockdown couple on a wall with both his hands together. It is undoubtedly a form of art to train your mind to move both of your hands profusely accurately.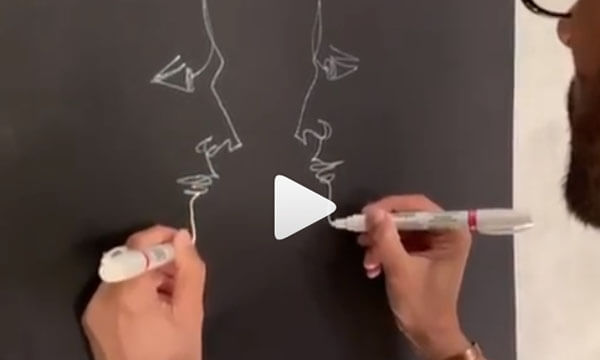 Faisal Kapadia applauds the master mind!

A fan of Bilal wonders if he can do it all or not?

Others think he is super multi-talented 

How many talents does Bilal have, after all?

It isn't just Bilal who has been taking some time out for activities that he'd never get time for if all was normal. We see a lot of people cooking, baking, learning a new skill, etc.
Let us all take advantage of this time and reflect upon our lives while we fight through the deadly virus. Remember, all you have to do is just #stayhome
For more news and updates, stay tuned to Brandsynario.