Umair Jaswal and Sana Javed are making headlines again, but for all the wrong reasons!
Attention Hungry or Just Laid Back?
The two recently shared pictures of their engagement day that had many laughing. Umair Jaswal shared that he was out on his bike before he had to get engaged. So naturally, he arrived at Sana Javed's house in his biker clothes. She, on the other hand, was elegantly dressed – as you can expect one to be for an occasion like this.
Sana Javed also shared solo pictures of her from her engagement day! She professed in the caption that this had to be the best set of images given her beau's attire that day.
They're Both On The Bike Now
After marriage, it seems, they both have become bikers! This 'jo tera hai, wo mera hai, attitude, unfortunately, did not work out too well for these public personalities. The two are being trolled under the videos.
Check Out The Comments!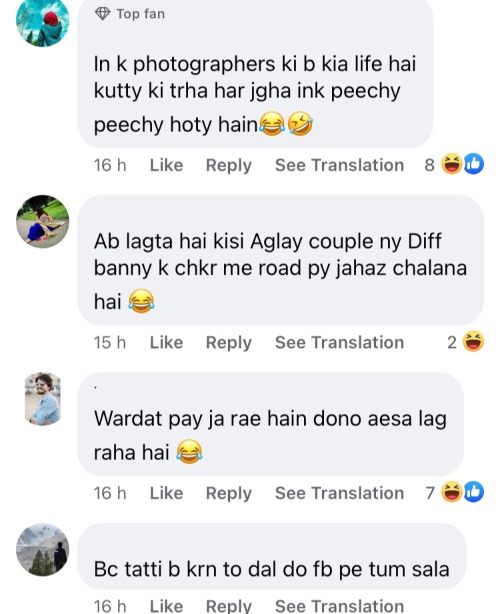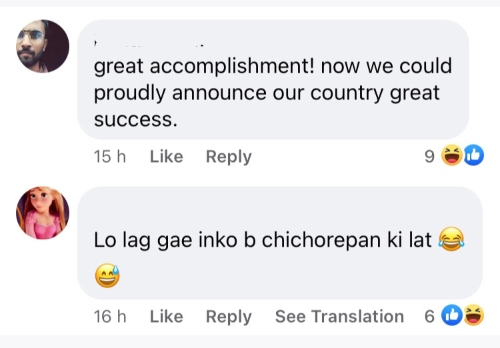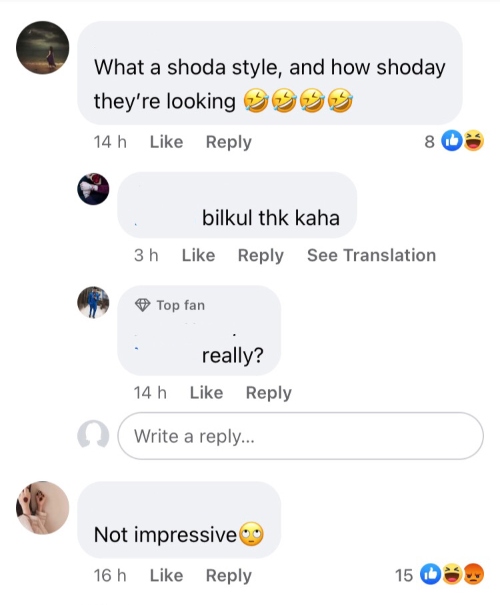 Social Media Is Divided
Many are loving this footage:
Umair is making a biker chic out of his bride, and we love to see it 😌🔥#UmairJaswal #SanaJaved pic.twitter.com/NruhdSzFba

— Galaxy Lollywood (@galaxylollywood) November 10, 2020
Couple Goals😍😍 #PakistaniCelebrities #SanaJaved #UmairJaswal #CoupleGoals #NewlyWed #ReviewTurbine pic.twitter.com/sTqgNHNZcV

— Review Turbine (@ReviewTurbine) November 10, 2020
Trollers Are Limitless
Is this trolling justified? After all, they're just living their life. However, the public's main contention is that ride bikes as much as you want – why do you have to publicize it? Beyond that, many are questioning the media outlets that agree to put out this sort of news.
*Facebook embed
'Umair Jaswal and Sana Javed On A Bike Together' or 'XYZ Wore This Today!' are the sort of headlines that are being put out there. Given that both of them already are famed personalities, what is the need to garner more attention towards you? At this point, people are primarily annoyed by the type of content being promoted.
Several celebrities share these sorts of videos or pictures with media outlets for free while others pay them to post such stuff. This pandemic has taught us to filter out the unnecessary to a large extent. It has also taught us that people don't want to see Sana Javed and Umair Jaswal on a bike.
The Trolling Does Not Stop There
Twitter is a troll-wonderland which can sometimes be beyond hilarious. Sana Javed and Umair Jaswal have been the subject of trolling long before this biker episode. Why, you might ask? Because people find their match to be a mismatch. Before we say more, feast your eyes on these hilarious memes.
Sana javed and umair jaswal looked so good on their wedding!!!😩😩 pic.twitter.com/HwZf8KDWHy

— lahori masala (@MurtazaBabar14) October 24, 2020
Some Rare pictures of Sana Javed and Umair Jaswal wedding ceremony 😍 pic.twitter.com/w0RSyX6NED

— T A ل A L MÄŁIK🇵🇰 (@celeb_to_bee) October 23, 2020
Stay tuned to Brandsynario for the latest news and updates.