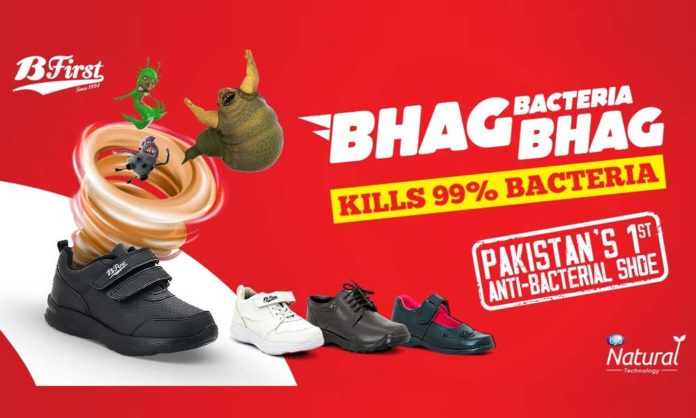 This school season, Bata is all set to fight all germs in the shoes with the help of the parent-child duo; the best team ever. B-first, Bata's school shoe line, is the first brand in Pakistan to offers anti-bacterial school shoes.
Why chose anti-bacterial school shoes?
Parents want nothing less than the best for their kids. Today, the choices in each category are unlimited but at the same time, parents are also more aware than ever when it comes to their children's well-being. But oftentimes, despite being very cautious, some things are left neglected. One such thing is foot hygiene.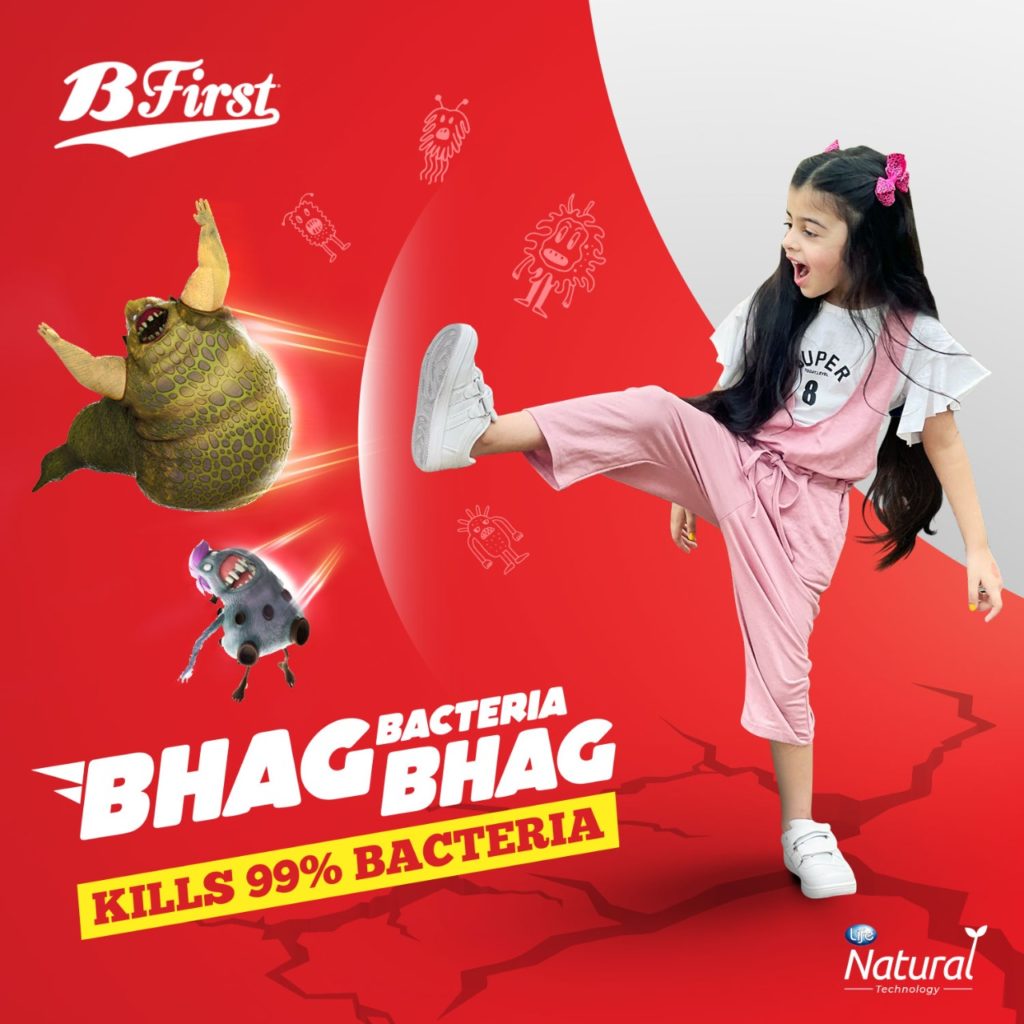 As school season starts, so does a child's daily adventure of running, jumping, skipping, exploring, learning, and growing. In this process, they are bound to sweat, thanks to all the excitement coupled with the super humid weather of Pakistan. The sweat that gathers in the shoes makes them a favorable place for bacteria to grow and thrive. What happens as a consequence are bacterial & fungal infections and stinky feet. To fight off these bacteria, one should either keep the feet clean or dry and maintain the hygiene or invest in shoes that contain an anti-bacterial treated material to ward off bacteria.
Bata's Mission to inhibit bacteria
Realizing the importance of a child's hygiene in this time and age for a parent, Bata, the tried, tested, and trusted brand of all parents from their childhood memories of school shoes, decided to put an end to the worries with B-First Anti-Bacterial Shoes. The school shoes help kill the unwanted bacteria in kids' feet. Not only that, but it also helps control bad odor and other sticky situations a sweaty foot can get a kid into, so parents have fewer things to worry about.
The in-sock of the school shoes is anti-bacterial, so it kills 99% of bacteria. The proven technology in the shoes helps protect children's feet from bacteria and helps control bad odor and other infections caused by sweaty feet. To help spread the word of the heroic mission, Bata calls out to the parent-child duo to once again choose from Pakistan's best school shoes, which come in numerous designs and styles and are super lightweight and comfortable.
What else is in store?
On top of these, Bata has the most comfortable & durable socks that are durable, and comfortable, and are made up of moisture-wicking fabric. All the Bata outlets are also stocking the trendiest, sturdy and spacious school bags in an amazing price.
A win-win situation
As parents are always on the lookout for good quality yet pocket-friendly stuff; Bata offers lucrative deals. When one buys shoes, socks, and bag together as a combo, they can avail a flat 10% discount. Now, if you think this was a spectacular deal, there is a cherry on top. On B-First purchase value worth PKR. 2,500/- one gets a free meal voucher for a spicy Chicken Burger and a drink at McDonald's.
So, what's coming in the way of your child's growth? With B-first anti-bacterial shoes, it won't be sweaty bacteria anymore! Join Bata in the mission of fighting bacteria in the shoes causing problem for the feet of kids.