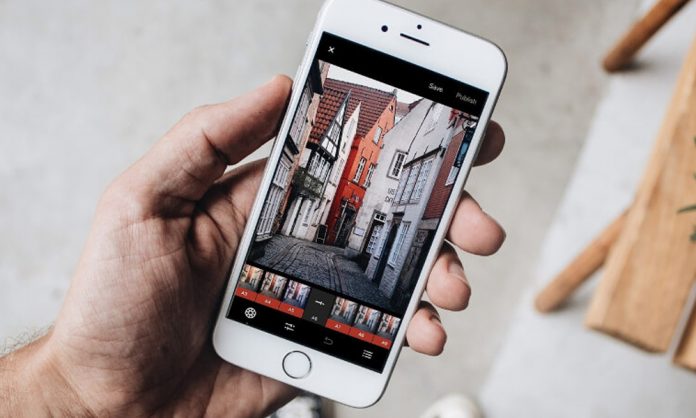 It's not about the number of likes or followers; Instagram is about expression, art, and creativity.
As its algorithm continues to change, it's very important to post high-quality, creative content.
The app's built-in editing features and filters are great but there are some third-party apps that will take your Instagram game to next level.
Of course, we can't guarantee that, but we have put together these resources to give you a leg up on your content-creating game.
1. Giphy Cam
PRICE: Free on iOS and Android
Usually, we see professional photographers promoting their work on Instagram but your posts don't necessarily have to be serious or somber always. They can be cool and weird too and to help discover your crazy, creative genius inside, Giphy Cam app is there to help you.
Giphy Cam is the perfect app to create your goofy Insta posts. There are many other GIF creation apps, but this one stands out by letting you add pre-built GIFs on top of your captured GIF images.
2. Layout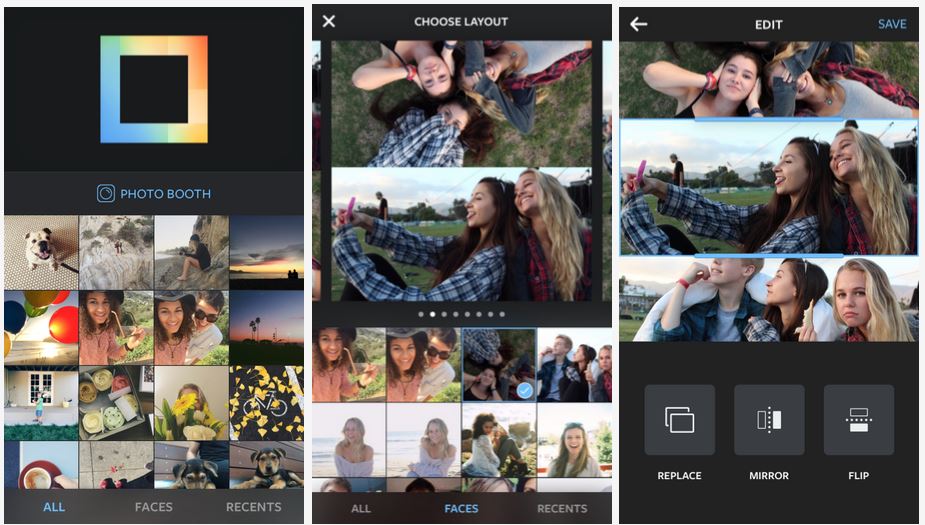 PRICE: Free on iOS and Android
This photo-collage tool developed by Instagram is one of the bests ever. The layout is a genius photo mixer that lets you put together up to 9 photos in different combinations to form a collage.
You can shoot the photos or pick them up from your gallery. Add filters, adjust the dimensions and BOOM….your collage is good to go on Instagram.
3. SquareSized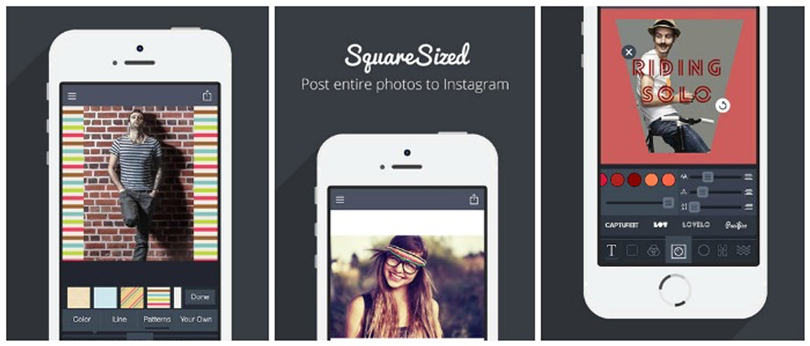 PRICE: Free on iOS
If you are one of those out of the box thinkers then this app is definitely for you. Instagram restricts you to put your post in a square, SquareSized helps you to do the exact opposite of it.
This genius photo-resizing app allows users to have borders they can wrap around their photos, giving them various shapes. Also, add uniqueness to your posts by using a variety of filters, fonts, and backgrounds, and your post is Instagram ready.
4. Priime

PRICE: $3.99 on iOS
Priime is not just another photo-editing tool, it's a smart app that gives a high-end, professional touch to your pictures. This amazing app adds perfect colors with a maximum resolution to your saved photos. The cherry on top? It also edits Live photos which means all the effects can be applied to the moving portion of a live picture too.
5. Quik by GoPro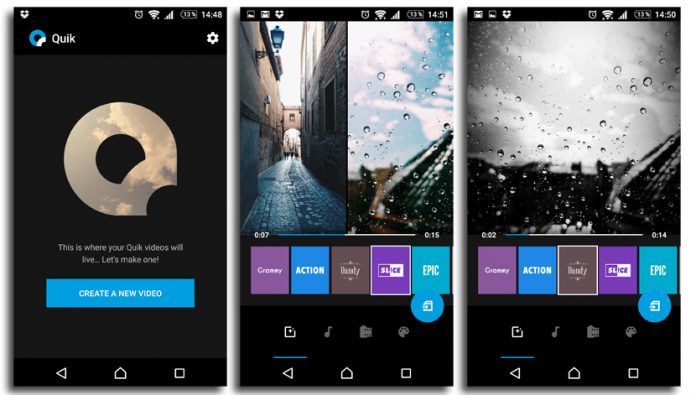 PRICE: Free on iOS
Quik by GoPro is an amazing app that makes video editing faster and easier for you. This video-design tool is designed to work with footage shot on different devices.
Quik analyzes videos, select the best ones and come up with something so compelling, you can't help but share it on Instagram.
6. Crop Video Square Editor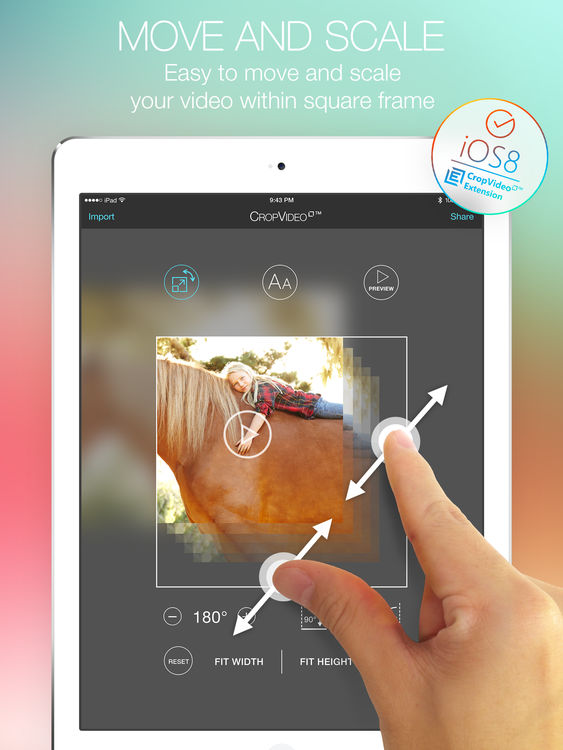 PRICE: Free on iOS
With Crop Video Square Editor, you can share with your followers exactly what you want them to see; nothing more, nothing less. You have total control over the position, size and background color of your videos. All you need to do is to pinch in and out to adjust the frame.
7. Captiona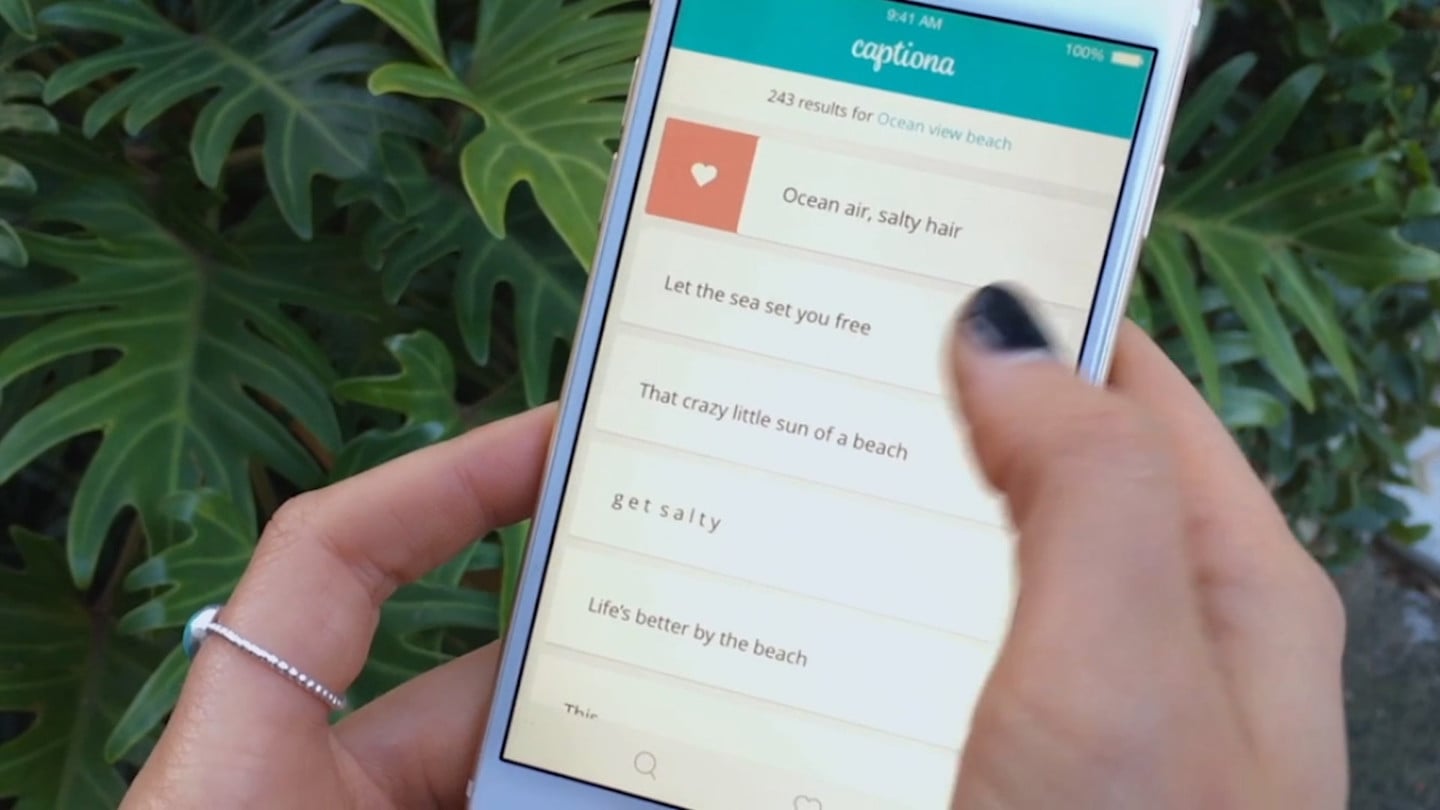 PRICE: Free on iOS
You are out with captions? Can't think of anything good. Don't Worry, Captiona has got you covered. Just search a keyword and the app will bring up a dozen quotes and lyrics to complement your post. Just copy and paste it and your post is Instagram ready.
8. WhenToPost
PRICE: Free on iOS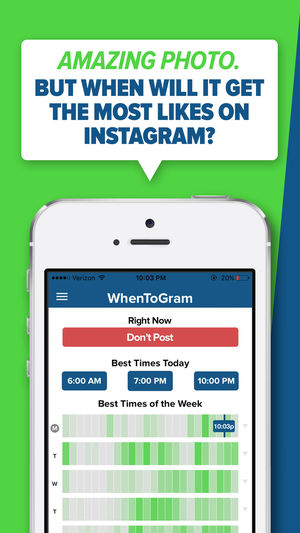 This fantastic app is very useful for brands to promote their work on Instagram. WhenToPost tells the users when most of their followers will be using the app. It helps you pinpoint the best time to post so that the maximum number of people can view your post.
These were a few apps that can definitely make your Insta game strong. If you have any others to add, so let us know with your comments.
For more, stay tuned to Brandsynario.