Does your family also have a furry member with whom you find it hard to go out? Well, not every restaurant or cafe accommodates pets, so, understandably, you have to be extra careful. And even when you order in, you get to eat so much variety of food while your pets have to eat the same monotonous foods. Wouldn't you give anything for a brand that accommodates your dear pet dog? Ben & Jerry have just introduced the item for doggies, and it is a dream come true for every dog owner and, obviously, the dog.
Ben & Jerry Dog Dessert
What's more special is that the dish is not just any dish but a sweet dish. They are calling it Doggie Dessert. These desserts are specifically designed in a way to be edible for dogs who are lactose intolerant. So how do they design it? They use a dairy-free sunflower butter base. And they don't compromise on quality either, thinking that it is only a product for dogs. In fact, they use the same ingredients they use for their ice creams. They have inaugurated this product with limited but rich flavors. They are pumpkin cookie-inspired Rosie's Batch and Pontch's Mix. These frozen treats are heaven for your pet dog, which wi be utterly grateful to you.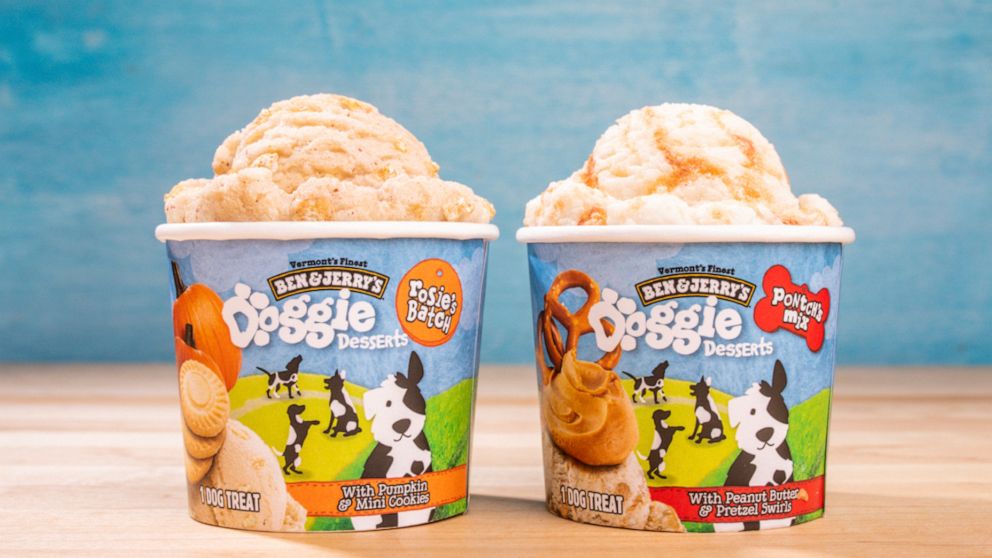 The flavors introduced
Ben & Jerry was founded by Ben Cohen and Jerry Greenfield in 1978. The ice cream flavors that it is famous for are Cherry Garcia, Chunky Monkey, and the Americone Dream.
So how are Cherry Garcia creators making Pontch Mix?
They are making it with peanut butter and pretzel. Meanwhile, for Rosie's batch, they make it from creamy pumpkin and mini cookies.
One can also order them online at the brand's official website.
Lindsay Bumps, a Ben & Jerry's Global Marketing Specialist who is also a certified veterinary technician, said:
"We know our fans love their dogs and treat them like family. We created this product line so pups can enjoy something even better than belly rubs. Doggie Desserts are the sweetest treat they'll ever put their paws on."
"Given our dog-friendly office and our passion for our pups (after all, they are our family!), we wanted to bring Ben & Jerry's fun to our dogs."
To create this product, Ben & Jerry collaborated with a veterinary nutritionist, a regulatory consultant and the Association of American Feed Control Officials (AAFCO), and NSF International.
Moreover, the brand is also creating a line of pet accessories, including a tie-dye leash and toy ice cream cone.
Stay tuned to Brandsynario for the latest news and updates!