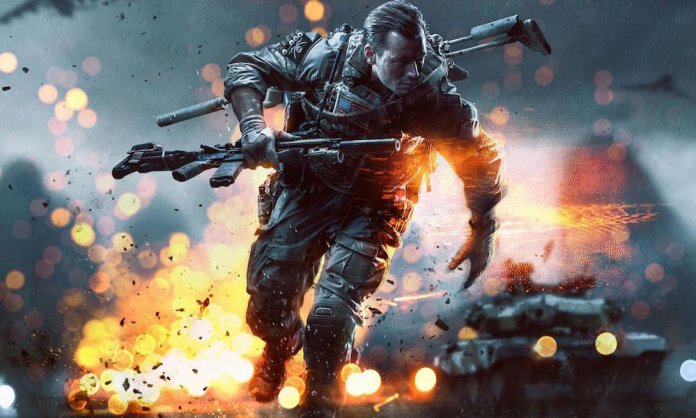 The fifth core entry to the "Battlefield" action game franchise is expected to take place during World War II.
A live reveal of "Battlefield V" is scheduled for 1pm PDT through the franchise account on Google's YouTube account, as well as through Amazon's Twitch and Microsoft's Mixer.
The start time equates to 4pm EDT, 8pm UTC, 9pm UK, 10pm Central Europe and South Africa, and then 1.30am India Standard Time on May 23, 4am in Singapore, the Philippines, Malaysia and Beijing, China, 5am South Korea and Japan, and 6am in Sydney, Australia.
Comedian and The Daily Show host Trevor Noah is presenting alongside senior staff from Electronic Arts' game developer DICE.
Promotional art seen via a PlayStation Network event invitation confirms that the game will be set during World War II (per Reddit), after 2016's "Battlefield 1" took place during World War I.
That franchise entry was a public relations coup, reverting to a historical setting while rival series and first-person shooter kingpin "Call of Duty" took a relative battering for straying too far into a sci-fi future with "Call of Duty: Infinite Warfare."
However, "Call of Duty" planted its flag in the Second Great War with 2017's resounding success "Call of Duty: WWII."
The tables were turned as, during the same period, "Battlefield" publisher Electronic Arts was being lambasted for an over-eager microtransactions policy in "Star Wars: Battlefront II."
"Call of Duty: Black Ops 4" is releasing on October 12, 2018, while "Red Dead Redemption 2" has staked out on October 26. "Battlefield V" is to announce its own late 2018 release in due course.