Media is not always negative, and the recent events in Balochistan are evidence of that. A publication covered the story of a Baloch biker girl some time ago who dresses up as a boy to be able to ride her motorcycle. This is because the culture of the province does not allow a girl to ride a bike. But she is not defying culture for personal gain, she is doing it to help her father.
Baloch biker girl, Khadija tul Kubra
Every day, Khadija tul Kubra, disguises herself as a boy to drop her siblings at school. She has been doing this since the age of 17. Doing this helps her fulfill her dream every day; the dream of being independent when moving in the public sphere. This story was covered by a publication on the 8th of July and instantly gained traction.
Following that, Quetta's Senior Superintendent of Traffic Police, Gul Said Khan Afridi, invited Khadija and issued her the learner's permit within 5 days of the news. They have also promised her a motorcycle license by next week.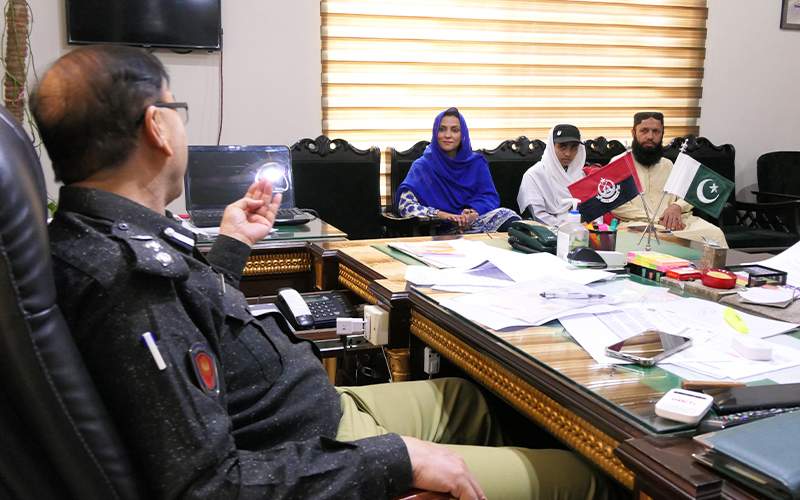 Khadija shares her opinions
As a follow-up story, the same publication yet again contacted her. It was at that time, Khadia said that her story is "a step for other girls who really want to support their parents in practical life."
It is common knowledge how girls feel uncomfortable and harassed in public transport when they have to travel. The better solution, Khadija believes, is that these girls should start riding motorcycles. Sharing her own feelings, she said,
"Riding bikes on the streets of Quetta has given her much confidence. She assumes the same will be the case for many other girls in the city".
#WATCH: After Arab News coverage, #Balochistan's girl biker who disguised as a boy, gets learner's permit. || #Pakistan #Quetta
–
Read: https://t.co/ECaWPuWkUV pic.twitter.com/gxTEJMr1WJ

— Arab News Pakistan (@arabnewspk) July 14, 2021
Girls' mobility in Balochistan
Knowing that Khadija, stepping out, will keep her parents scared for her safety, she decided to dress up as a boy on her father's advice. This was a piece of logical advice because Balochistan is a province hugely dominated by men. In just 2021, it registered 28,700 motorcyclists, and not one of them was a woman.
According to Police data, since 90's there have only been three licenses for motorcycle riders issued to females. SSP Afridi said traffic police would continue extending support for girls who wanted to ride motorbikes in Quetta so that more girls would start becoming visible.
Seeing the story of Khadija, it is quite possible that there are more riders who stay hidden. The police say they will support them should they choose to reveal themselves.
SSP Afridi said in the interview,
"If girl motorcyclists will be on roads, traffic police would be available for their protection and assistance."
After Arab News article, 17-year-old Khadija Tul Kubra who has been dressing like a boy for 5 years to ride motorbike in #Pakistan's #Balochistan gets learner's permit: "I wish one day I will ride my bike in the streets of Quetta in my own girl dress" https://t.co/uUDx3n9vev

— Baloch Youth mobilizations (@BlhYouthMob) July 14, 2021
Baloch biker girl changing mindsets
Until the mindsets change, Khadija continues to drop her younger siblings to school. She also goes to her university after that on the same bike. And she continues to convince the parents of her friends as well to let her female friends ride bikes and feel empowered.
The next dream for Khadija, now, is to be able to ride her bike in her own clothes. She wants to see other girls riding in their clothes and not disguises. How much time will it take for the dream to be realized is something we will have to wait and see.
Stay tuned to Brandsynario for the latest news and updates!