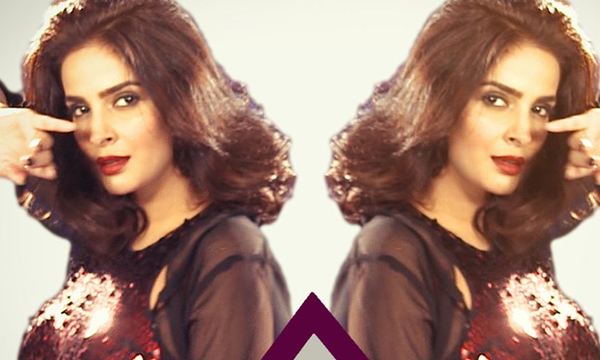 Baaghi drama on Urdu1 has wowed us with its last episode! Saba Qamar left us all in aghast with her stunning performance.
The episode unveiled the strong-headed Kanwal standing up for her family, not only supporting her parents but also her vile bhai and bhabi though their hard times.
In the beginning of this epic episode, we saw Fauzia, making up her mind on shifting his father to a better hospital in the city for his treatment.
Despite her parents not agreeing with this decision, the social media starlet takes this step for her family. Being a daughter who left her all for her family, she also arranges the best living spot for her them.
We also witnessed Rehan playing the role of a sincere and loyal friend of Kanwal.
He didn't give a second thought when Kanwal asked him for Rs. 2 Lacs. Although Rehan has been constantly telling the diva to not spend all the money on her family, and keep some money for her own self when asked where Kanwal keeps herself in her life, her heart-touching dialogue stole the show in this scene:
"Main kahan hoon meray dost? Main to kahin bhi nahi hoon."
We also saw Kanwal going beyond her limits for the sake of her family when she agrees to do modeling for a video song.
Kanwal's sexy grooves took the media by storm!
When Shehryar saw the video, he felt really bad for his dear one and decided to call her right away. Upon being asked why Kanwal do this, and that she should stop doing all this, the media sensation replies "biwi thori nahi hoon ap ki. Ap ko kyon bura lag raha hay?"
"Main tumharay page pay Kanwal Baloch nahi, Fauzia Batool ko dekhna chahta hoon".
OKB's brilliant performance in this episode is also worth mentioning. His dialogue delivery and his outstanding acting made us all go gaga over the handsome hunk.
Shehryar then takes Kanwal out for dinner, where they both poured out their hearts to each other. The successful businessman listening to Kanwal's problems said that she should have asked him for financial help if she needed money rather than doing such a dance.
The instant reply by the stunning actress was:
"Bheek maangnay say to behtar hay na haath paun hilana".
At the end of this episode, we saw Fauzia's bhai and bhabi coming to meet Fauzia. They were seen buttering up the soft-hearted lady, as their sole intention was to borrow some money from her.
Watch The Full Episode Here:
https://www.youtube.com/watch?v=QKvca72GEXw
The girl who left everything and everyone for her family and for her son, today, stands alone yet strong. The jaw-dropping acting of Saba and the way she takes turns in her expressions adds zeal to the tale, leaving us wanting more in the drama. We wonder what is next to come in the story.