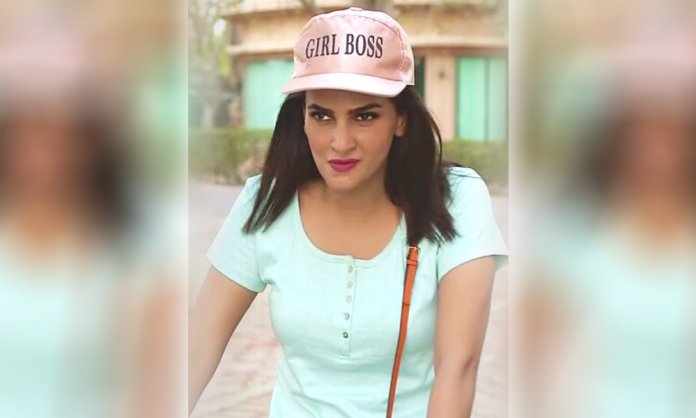 It is truly impossible not to get caught up and cry while watching Urdu1's blockbuster drama 'Baaghi'. With every passing episode, the tale is striking a chord even deeper with its stirring scenes and Saba Qamar's fierce acting.
Surely, Baaghi is entertaining, dramatic and engaging. Inspired by Qandeel Baloch's life, the drama makes us realize how hard it was for the social media sensation to survive in a world where her existence was shunned. She lived amongst people who tried to sabotage her, failed to understand her and branded her as a lunatic.
The last episode clearly showed how Kanwal felt dejected, alone and unwanted, seemingly fighting the depression of past events in her life.
She just can not get over the fact that her husband left her for another woman and even gave away her child to somebody else.
However, Kanwal did not shy away from being vocal about the injustices being done with women.
Her motto for life appears to be:
"ghalt baat nahin bardasht hoti mujh se"
While she is brazen and outspoken, Kanwal's bold nature gets her into trouble. Every girl on the show isolates her and later, she is eliminated from the show.
Heartbroken, she returns to Rehan who advises her to follow what Gohar advised her to do. But the stubborn soul refused to kill her self-respect and is determined to use her voice to achieve her aim.
This time, she intends to sing and win hearts! And consequently, we will see her auditioning for Pakistan Idol in the next episode.
The last episode moved many viewers to tears!
this drama is killing me!
Its phenomenal & so emotional😭#baaghi pic.twitter.com/XgmjSpZcik

— dreamer⭐️ (@_Tuba17_) October 19, 2017
I don't think I will able to see Baaghi drama today bcoz it makes me more sad

— maha (@ItsMahah) October 19, 2017
Qandeel's breakdown tugged at the heartstrings and Saba nailed it all with her intense acting.
Wow that episode of #Baaghi was really funny yet so sad 🙁. #SabaQamar plays #Qandeel so well! What a thought provoking drama

— Maryam (@_maryamj1x) October 19, 2017
What do you think about Baaghi drama's latest episode?
Share with us in the comments below.