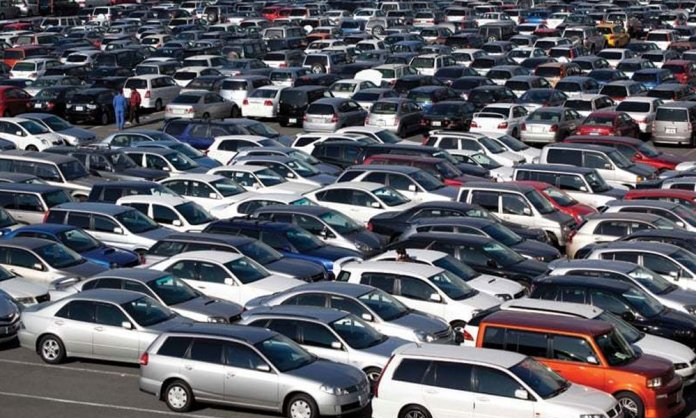 Sales of locally manufactured and assembled automobiles, including commercial vehicles and jeeps, sales increased to 22,654 units in February 2018, (up 15%) whereas sales were 19,686 units in the same month of previous year.
This data released by the Pakistan Automotive Manufacturers Association (Pama) on Monday. According to the data, the first 8 months of the new fiscal year have shown 23% growth to 170,354 units compared with 138,103 units in the same period of previous year.
Pak Suzuki exhibited a robust growth where sales rocketed 25% year-on-year in February 2018 as attractively priced models Mehran (up 30% year-on-year), WagonR (up 27%) and Cultus (up 23%) all exhibited a strong sales growth.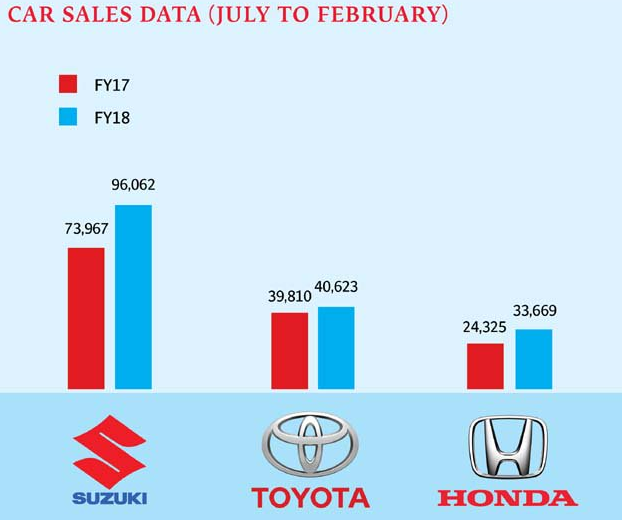 From July 2017 – Feb 2018 (8 months) sales for Pak Suzuki went up by 30% to 96,062 units. Whereas Honda Atlas sold 4,501 units, a 20% y-o-y increase. Toyota aka Indus Motors was behind as it saw a decrease in sales by 8% y-o-y. However, sales in the first eight months edged up 2%.
Tractor sales witnessed 14% year-on-year sales growth, Al-Ghazi Tractors outperformed with 40% year-on-year growth.
Truck and bus sales of Pama member companies in February 2018 remained subdued, growing 6% year-on-year. In the first eight months, sales were up 15%.
Motorcycle and three-wheeler sales for February 2018 grew 18% year-on-year due to the rising disposable income of lower middle class.