Automobiles in Pakistan are entering at an all time high rate. Where we just used to be a limited number of brands, we see new ones. In light of this, we are here to tell you about the Audi E-tron GT. It can be bought in Pakistan in between Rs.2-3 Crore!
Audi is definitely a brand that is worth a glance at. How can we not look at an Audi when it passes by. It's drive is smooth and it's steering is easy. The steering wheel is basically a joystick and there is a plethora of gadgets and gizmos. If it wasn't registered under Audi, the car might just be a James Bond vehicle prototype. Bruce Wayne drives an Audi too!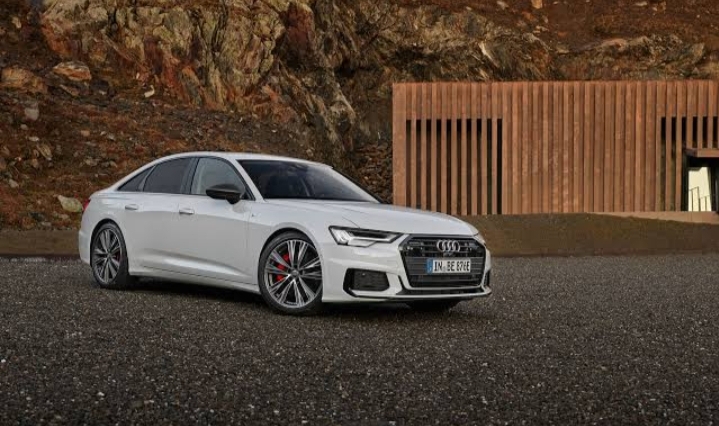 The Four Rings Of Greatness:
The writer of this article can bet that you instantly recognize the brand in the title. Five rings would have meant the Olympics but four means Audi. Audi is a classy car, as many say. It has this quality to it that makes it stand apart from other brands. If you see an Audi driving down the street, you will know that it is an Audi. Its A-Series and Q-Series are some of the most known in Pakistan.
The Audi TT is yet another small sized vehicle which is built for speed. It has this neat shape with a streamline design. Even if the car is going at a slow pace, one can hear it almost across the street. On idle, the car is a sleeping beast. Speaking about the other series, the A4 is the most popular amongst drivers here. In the Q-Series, the Q7 is widely preferred by people. It is a car built for comfort for the whole family. Audi knows how to grasp the audience's minds.
An Interesting Price Of An Audi:
The news we have today is related to the Audi E-tron GT. Where Tesla is leading the world towards the age of electric, Audi is right there at the side. This vehicle is Audi's contribution towards the electric era. The vehicle itself is an all-electric cruiser. Its current price is stated to be about Rs.2 Crore, 37lacs! For an electric vehicle, this seems like more than a bargain. A Tesla does not even come close to this bracket, it's much higher.
The two variants of the vehicle have a 2 power transmission. The maximum energy output is 86KWh. With fast charging, the battery can reach its peak in a mere half an hour. The 0-60 time on both the variants is impressive, recorded under 4 seconds.
Automotive In Pakistan:
For an Audi vehicle, this price seems like quite an impressive one. Audi vehicles are usually much higher than this and any lower are the A-Series ones. The Audi A6 is currently available at a price of more than Rs.80 Lac. However, specifications between that one and Audi E-tron GT differ by quite a range.
While this is not what one could call affordable, it is certainly not as high as some vehicles are set out to be. With the features that it has, it's price bracket might just be justified for someone buying it. It might even be considered cheaper than some variants of the Toyota Land Cruiser 2020.
Stay tuned for more from Brandsynario!