Creating an advertisement is like a coin toss. Just like there is a 50-50 chance of it landing on either heads or tails, an ad is either successful, or it's not.
Over the years, advertising has come a very long way. If we compared ads 30 years ago to the concepts today, we could see significant differences.
One of them is the use of sexuality and offensive gestures. Subliminal advertisement is a popular method; it's used by many popular brands like Hardee's.
The hidden meaning behind the standard layout speaks much more without having the advertiser explain it to a consumer.
However,  for Audi, the idea completely backfired in their latest ad.
The reason why the ad crashed and burnt wasn't that the German automaker used a sexual gesture, but because they used a little girl to show that gesture as she ate a banana.
An Audi RS 4 Avant ad was posted on the company's official Twitter account. Within no time, the post was filled with negative feedback and criticism. Moreover, many pointed out that the slogan used in the advert, "Lets your heart beat faster – in every aspect," also has a subliminal message.
Realizing how the advert gives a very wrong impression, the titan apologized for its 'mistake.'
We hear you and let's get this straight: We care for children.

We sincerely apologise for this insensitive image and ensure that it will not be used in future. -Audi
We hear you and let's get this straight: We care for children. The Audi RS 4 is a family car with more than thirty driver assistance systems including an emergency break system. That's why we showcased it with various family members for the campaign. (1/3) pic.twitter.com/XAeIjszUWQ

— AudiOfficial (@AudiOfficial) August 3, 2020
We hoped we could convey these messages, showing that even for the weakest traffic participants it is possible to relaxingly lean on the RS technology. That was a mistake! Audi never intended to hurt anyone's feelings. (2/3)

— AudiOfficial (@AudiOfficial) August 3, 2020
We sincerely apologize for this insensitive image and ensure that it will not be used in future. We will also immediately examine internally, how this campaign has been created and if control mechanisms failed in this case. (3/3)

— AudiOfficial (@AudiOfficial) August 3, 2020
Social Media Reactions To Audi's Advert
Here's what social media had to say about the advert:
Took women 2 seconds flat (faster than the acceleration of my A7) to pick up on the disturbing innuendo (female child attired like adult in front of red sports car eating a banana!!). More diversity in your marketing/management leadership. These "mistakes" should NEVER happen.

— Girly Feminist (@laharris55) August 4, 2020
The marketing team should be fired and the fact that many of these comments see nothing wrong with this ad show as a society we MUST do better at protecting children

— Sarah Stone 👩🏻‍🦰 (@U2Ginger) August 5, 2020
Before you posting those ads – is there a team behind it, which discusses the possible reactions of the audience? Or is it just the intern doing some Photoshop and loading it up to Twitter by his own?

— Lorenzo von Matterhorn (@DansBeau) August 3, 2020
Don't just apologize.
Mean it and delete the tweet.
It still does harm.

— Magnus Ⓜ️ (zuhause & LudwigsKlima.de) (@magnusmunter) August 3, 2020
Others supported the automaker and shared that Audi did nothing wrong; it's the minds of the people, which are sick.
Karens and Mumsnet strike again! I saw this as a girl eating a banana in front of a car. The girl looks like a confident badass ready to take on the world. Anyone who saw this a sexually suggestive really needs to get their head looked at.

— Will (@willmsv157) August 4, 2020
Just look again Will……its a banana god damn it….a banana!!! I sincerely hope these people never get to watch Bananaman on TV 🤣🤣🤣 anyone who thinks fruit is provocative needs to get on Xhamster for an hour 🤣

— Spun Keeboots (@KeebootsSpun) August 4, 2020
Never in my life would I think a kid eating a banana leaning against a car would cause offence, oh wait….. it doesn't it just a world of snowflakes with nothing better to do. Don't apologise for anything audi.

— Richard Beddoes (@Beddoes90) August 3, 2020
What is wrong with people. It's a kid looking Uber cool holding a banana, who ever thinks that is suggestive needs help! Kids eat banana's all the time, what's next ice cream's, lollipops, ice lollies none are suggestive unless you think that way. No need to apologise!

— Louise (@Louise35663696) August 4, 2020
Subliminal Advertising In Automotive Industry
There have been countless ads over the years that have also received a mixed reaction from social media.
Here are a few of them:
BMW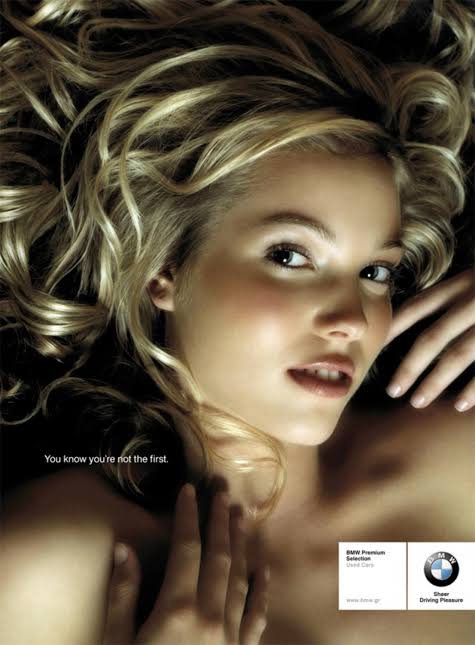 Huet MPV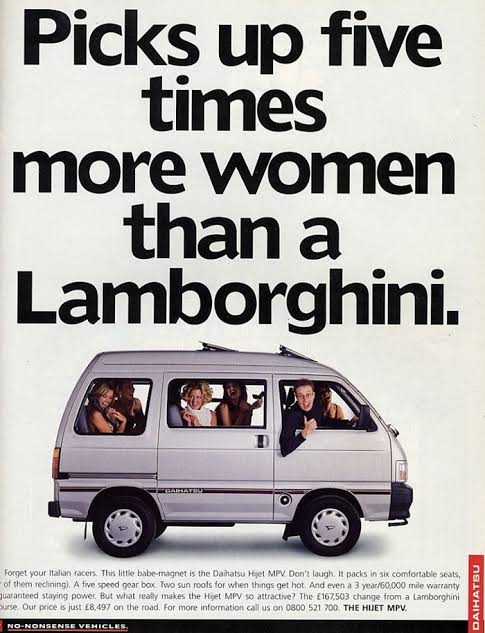 Ford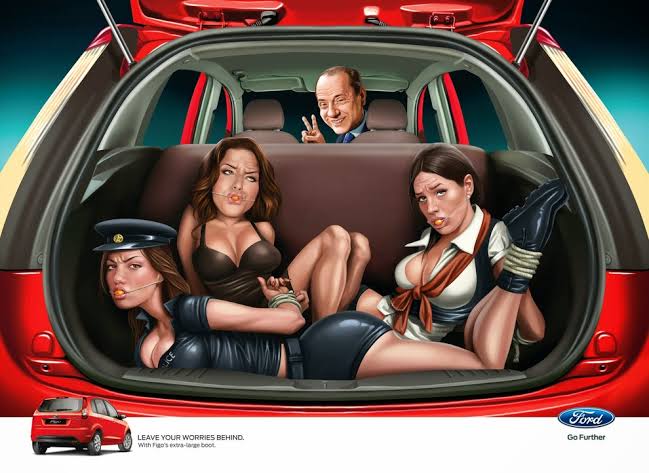 It's not just automakers who use this method of advertisement. It has been and still is used by many brands.
Hardee's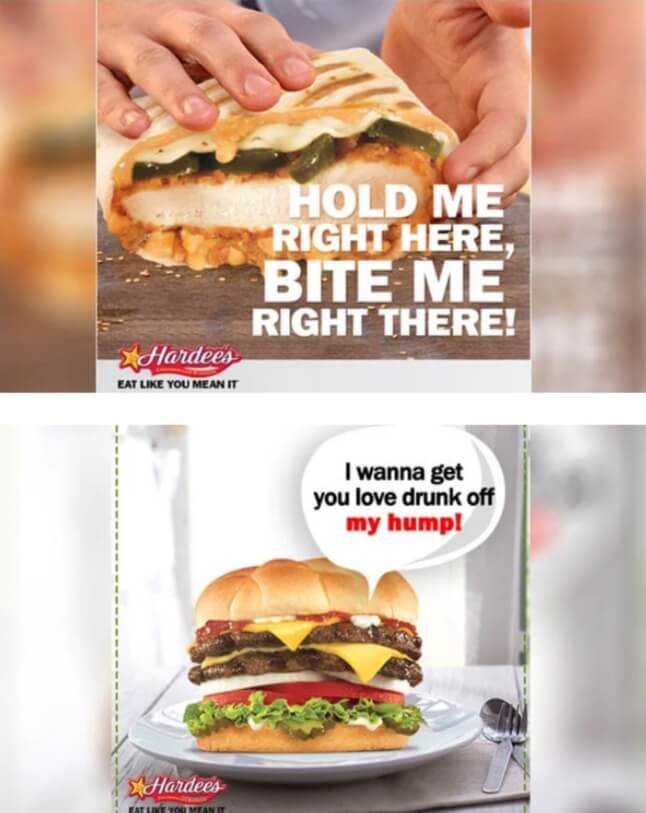 Nando's
Nando's has been known for its witty social media personality. But, what many don't know is that their sense of subliminal advertising is also very much on point!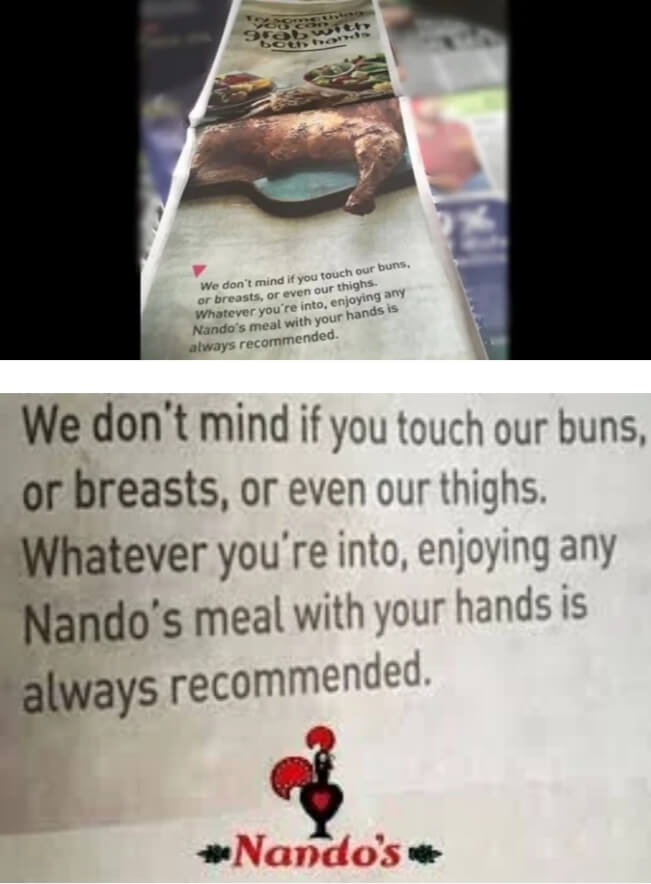 Hunky Dory's
An unusual name for a snack brand, but what's more interesting is their choice of copy, image, and placement in the advert below.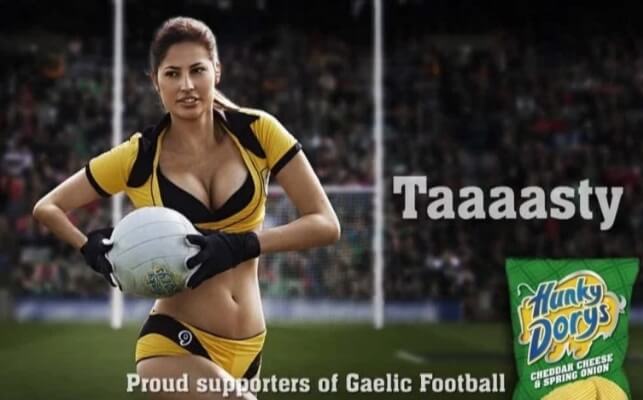 Dolce & Gabbana 
We are not exactly sure what the luxurious clothing brand was trying to portray in this shoot. However, one thing that is crystal clear is that it is NOT acceptable to show women being subjected to force while other 'men' watch.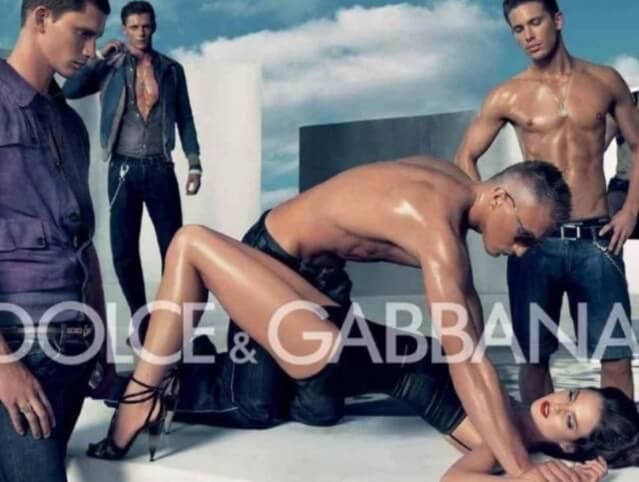 Nivea
We know.. But it's not what you think. This Nivea advert shows a pair of knees!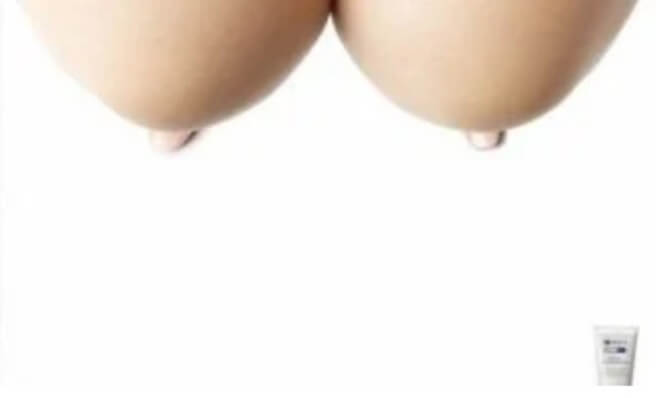 What do you think of Audi's latest advert? Moreover, do you think the trend of subliminal advertisement continues?
Please share your thoughts with us in the comments below.
Stay tuned to Brandsynario for the latest updates.