Pakistan's most loved and famous rockstar has released a special Kalaam for the Holy month of Ramadan. Believe us when we say this will have you shedding tears!
Mustafa Jaan-e-Rehmat pe Lakhon Salam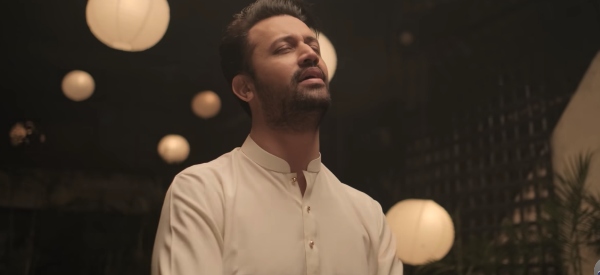 Aslam picked one of the most renowned Kalaam of Hazrat Imam Ahmed Raza Khan. Hazrat Imam Ahmed Raza Khan is also commonly known as Aala Hazrat in the sub-continent and has a large number of devotees. 
Aala Hazrat's Mustafa Jaan-e-Rehmat Pe Lakho Salaam is the most recited salaam in Pakistan and now Atif Aslam has covered it.
Atif Aslam has been getting the audience ready for his mega release. He released a series of teasers on social media, especially his Instagram, about the upcoming salam to the sacred presence of the Holy Prophet PBUH. 
Atif Aslam's Creations
Atif Aslam's voice has forever been the soulful melody Pakistanis turn towards. His rendition of Tajdar-e-Haram still is the most popular rendition of the song. Not only because a name like Aslam covered it but also because the soul and love he sung the song with is unlike any other. 
Atif Aslam's Wohi Khuda Hai is also one of the most listened to Kalaams out there.
After Tajdar-e-Haram, this Kalaam will definitely be on the top of our playlists. Listening to Kalaams such as Jaan-e-Rehmat instils a sense of peace and connection which is unparallel to anything else.
Why Jaan-e-Rehmat is Special
In this Kalaam, Ali Pervez Mehdi, Nouman Javed, Ahsan Pervaiz Mehdi, and Kumail Jaffery also contributed to the recitation. Seeing all five stand together in their off-white shalwar kameez, heads bowed and hands folded evokes admiration. 
Atif Aslam has clearly won the hearts of his fans because of how the video is being received. Over 433,500 views on YouTube within the first hour of its release and many more as they keep growing by the minute.  His fans also took to Twitter to express their love for this creation.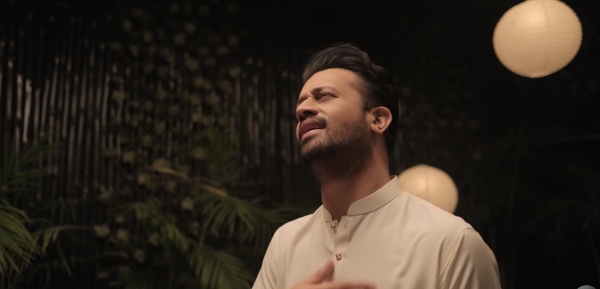 As the video begins, 'MUSTAFA JAAN E REHMAT' along with 'NAAT E RASOOL E MAQBOOL' is shown in light colours to match the video's overall divine theme. 
Ramadan's Blessings
This Holy month of Ramadan is definitely not the same as we remain apart form our loved ones. This may also be the first Ramadan after the loss of many loved ones. In these trying times, as we continue to remain steadfast to our faith, we can appreciate Kalaams like these. They speak to us, comfort us and give us solace.
Stay tuned to Brandsynario for the latest news and updates.