I have to admit, I have been an Atif Aslam fan ever since I heard his song 'Jal Pari.' The Coke Studio crooner swept me off my feet with the track.
He continued to make me his fan with back to back hits like 'Kuch Iss Tarah,' 'Maula Mere Maula,' 'Bus Ik Pal,' 'Pehli Nazar Mein,' and the list goes on.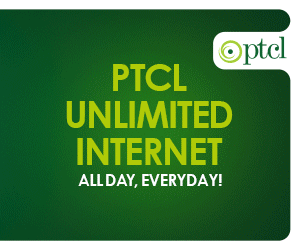 Although Aslam has sung all kinds of romantic duets in Pakistan and Bollywood, he is well known for lending his magical voice for naats.
Atif Aslam has once again stolen hearts with his goosebump-giving performance at a Mehfil-e-Milaad, where he recited a naath that will steal your heart.
According to details, Atif Aslam had recently attended the Milad ceremony in Lahore.
Aslam recited the beautiful Kalam 'Tajdar-e-Haram' in his voice and mesmerized everyone.
Tajdar-e-Haram
"Tajdar-e-Haram" is a qawwali originally performed by the Pakistani musical group, Sabri Brothers, in 1970. In 1982, the Sabri brothers took out a short version of the almost half hour qawalli and trimmed it down to almost 9 minutes.
Atif Aslam released his own version of the naath in 2015 with Coke Studio. Not only did it receive a lot of love and appreciation from fans and followers, but Aslam's track became one of the most popular and most-watched videos of Coke Studio on YouTube.
In 2018, Tajdar e Haram was once again given a rendition; this time is Sajid and  Wajid Khan, who used the track in the film album Satyameva Jayate.
No matter how many times you listen to the beautiful verses, every time is like listening to it as if it were the first. The soothing words of the naath make you feel a sensation like no other.
In a nutshell, the track is a dua in which he qawwal/singer is praying to the King of both worlds (heaven and Earth) to allow him/them to visit the holy city of Madina, where they can visit his house and pray in his beloved prophet's mosque.
Following the hit of Tajdar-e-Haram in Coke Studio Season 8, Aslam gave another brilliant performance with 'Wohi Khuda Hai' in Season 12.
Atif Aslam is a household Pakistani name which has made rippled all across the world. The crooner is one of the most wanted talents globally, with concerts almost sold off if not.
We wish Atif all the very best and hope that his melodious voice continues to inspire individuals and have them swinging to it.
Stay tuned to Brandsynario.