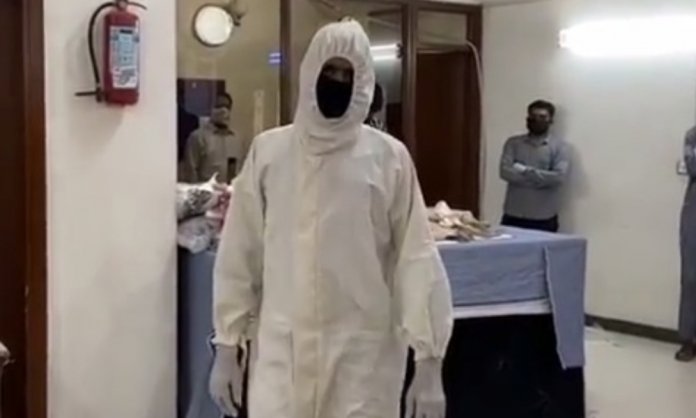 Currently, almost everyone is making ana effort to help each other and the needy in the time of coronavirus outbreak that has wreaked havoc on the world. Due to this, the medical supplies have a shortage and extremely hefty.
So every industry is helping to make medical materials like van dilators or hazmat suits. Recently, the famous designer of Pakistan Asim Jofa announced that he and his team will prepare free of cost hazmat suit for the doctors.
The designer mentioned  "let's fight back! Asim Jofa and the team have taken an initiative to contribute to society and play our part in helping our front liners to win this fight against coronavirus. We have started working on stitching protective gear for doctors and medical staff to wear for their safety. Please share and tag and support us in this noble cause. We appreciate all that our front liners are doing and stand by them in this time of need."
The renowned designer has taken another route to contribute to all doctors amid COVID 19 which is something that worth taking note of. In the below video, he introduces the protective hazmat suit and writes, "Gearing up! Asim Jofa and the team have come up with this first fabric prototype of a medical protective suit. At this testing time, we are together with our caregivers. A small token of our love and respect for the ones who are risking their lives to save humanity."
Popular celebs like Feroze Khan, Maya Ali, Nomi Ansari and several more are playing their part in contributing to the underprivileged.
Let's all join hands together for a better and healthier country.