The Asim Azhar and Hania Amir speculations continue. First, they were focused on the two being in a relationship that got called off by Hania; now, obviously, we're following it up with the next stage. He's heartbroken! Keep reading to know about the tweet that proves it. 
Asim Azhar's Soneya Out Now
His latest song, Soneya, was anticipated by his fans a lot. When Azhar finally spoke up about his and Hania's friendship, he said something which gives Soneya more depth. Azhar said that he expresses himself best in his songs, and that's what Soneya will be doing.
Well, what does Soneya tell us? The tweet of Asim Azhar, which has gained a lot of attention, is from the new song, and the lyrics are quite telling. Here are the lyrics:
Sar jhuka ke manaye hain dair-o-haram, maanga muflis ki tarha hai tujhko sanam

— Asim Azhar (@AsimAzharr) July 26, 2020
The lyrics are the favorite of Asim Azhar himself and many of his fans. They've indeed got a beautiful depth to them and celebrate love. However, we're getting major unrequited love vibes here, aren't you?
Netizens' Verdict
Netizens just needed that single tweet to pass another verdict. This verdict was that yes! They were in a relationship, and now yes! He is heartbroken. 
What ensued following the tweet were hundreds of his fans consoling him, writing the following lyrics, and assuming the role of therapists. Asim Azhar himself said that he couldn't even tweet lyrics from his song without it being given "an emo angle." We hear from you!
Hayeee ♥️♥️♥️@AsimAzharr bhai. Tension ni lein in logon ko Allah puchy ga jo end py ye bol jaty hein k We are just frnds jab ky Purani yadein kuch or kehti hon😢😢😢

— Ghulam Dastgeer (@dastgeer9803) July 26, 2020
— Fizzaahh. (@raahipyaarke) July 26, 2020
However, the funniest part is the name Asim has given to many netizens— "Twitter Phupos"! This name has us rolling on the floor because of how accurate it is and also because of how it lightens all situations. Asim has never been rude to anyone on twitter; the star resorts to humor to deal with the nosey netizens.
The Friendship Continues
"Yeh dosti hum nahi toreinge" comes to life with Azhar and Amir. Following the entire chaos on social media about their break up and the good life before, the two have come out more reliable than ever. Both of them keep appreciating each other for being the best friend and source of constant support.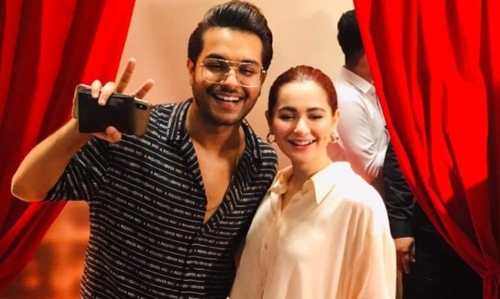 The two are always in touch publicly over social media, and there's never a hint of awkwardness. Perhaps the relationship ended on good terms? Regardless, Asim Azhar's latest tweet made everyone think he was heartbroken. 
Do you think he was? Let us know in the comments below!
Stay tuned to Brandsynario for the latest news and updates.