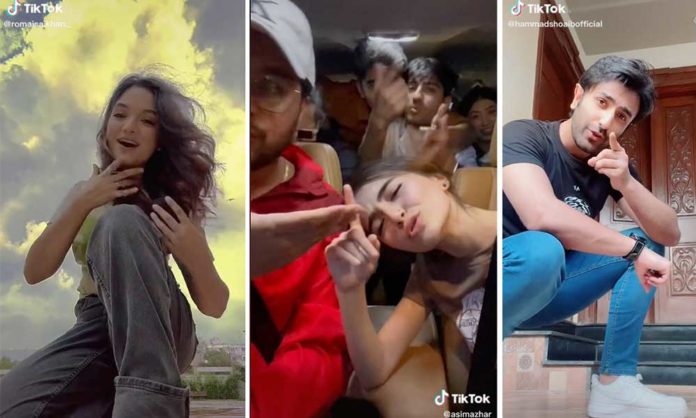 Asim Azhar recently released his new single "Habibi" and the song has taken the internet by a storm. The song immediately reached the #1 spot on TikTok, which isn't a surprise considering the short video platform is the official entertainment partner for this single. The song has been gaining popularity across the board, as it trends at #2 on YouTube and Spotify.
"TikTok is the most popular entertainment platform in Pakistan. TikTok, being the official entertainment partner, brought my song to millions of fans, not just in Pakistan but all around the world. The diversity of the audience at TikTok helped make the song popular throughout the country," said Asim on his song going viral on TikTok.
Habibi now has more than 147.4K creator videos on TikTok and close to 7.5 million views on YT. Asim himself has been very actively creating fun videos to his own tune and his fans are quick to follow.
The song was released with a unique monsoon-themed lyric video that is also getting a lot of attention on social media. The 25-year-old music sensation also shared some insight into how this video was actually made in a BTS video that he shared on TikTok.
The catchy soundtrack has caught the attention of popular Pakistani and Indian artists, and TikTok content creators are using this song to make creative videos including dance moves and transformations.
Asim Azhar himself posted a video on TikTok vibing with Pakistani actress Meerub Ali.
The popular dancer and actress Daniya Kanwal along with her dancing crew brought in some groovy dance moves on the trending track.
TikTok star content creator Romaisa Khan also joined Daniya doing her dance moves on Habibi.
A hip hop dancer Reham Rafiq made a duet with Asim Azhar's TikTok video.
Showbiz actor Hammad Shoaib could not resist and join in the trending soundtrack.
Transformations started coming in with the popular TikTok content creator of transformation videos Humna popularly known as 'Samosiiii' and others joining in.
It isn't truly viral till we have some fun memes. We all remember the Old Town Road by Lil Nas X, who created a meme and the song went viral. Well, the content creators created memes on Asim Azhar's single Habibi too.
Some choreographers created more moves in their own style.
Not just in towns, but this song is vibing in Northern areas too, as the Girls in Hunza groove on Habibi.
While the fans are creating videos on TikTok, they can't wait to sing along in concerts.