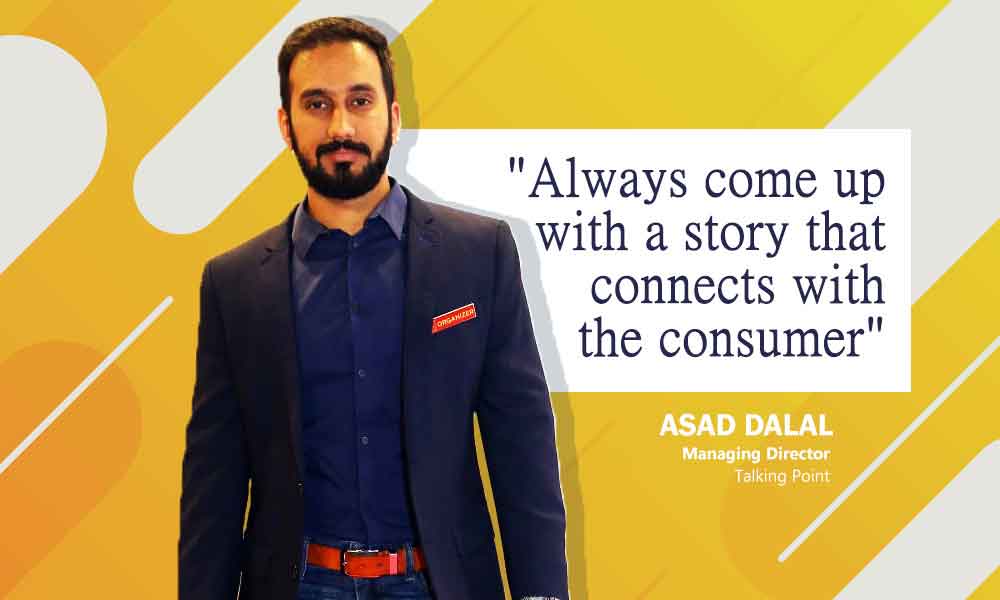 Oftentimes, what you are supposed to be is not what you had imagined. Rather, is defined by your journey, your life events, and it is equally magical. Asad Dalal, Managing Director of Talking Point, is the epitome of that.
He says:
'Wake up at 7am! You will be 2 hours ahead of everyone who does not.'
But is this his secret formula? Not so much. The formula is in his life events!
Plans that change
Wanting to be in the biggest think tanks (research firms) of Pakistan, he started his education in the field of Economics at Szabist University. But as life would have it, he got into the field of sales. Having to bring in clients for the company he was working at as well as looking at his father's books business failing due to the advent of digital, he realised the importance of money. While the field of Sales would bot be the endgame, this realization was certainly a very important landmark in Asad's career.
Joining Talking Point
The next chapter in the story started when Asad made the shift to a PR firm. He didn't stay their for long but it smoothed the way leading towards Talking Point. In proving himself, he worked day in day out, despite getting married, losing his father only 3 months after that, and undergoing surgery; all in the same year. It was because of that that someone who joined as a Junior Media Executive, emerged as a founding member and Media Relations Manager. The promotion streak as anyone can see, did not stop at that.
The consecutive achievements that Asad has to his name at Talking Point come from his life's learnings; how to bring clients on board, what strategies to employ to maintain clients, etc. In fact, Asad has come with his own golden points that he follows down to the T.
1) Always come up with story that connects with the consumer.
2) Pick relevant influencers to tell the story.
3) Don't waste the brand's money on quick fixes.
"Doing the same thing repeatedly and not coming up with newer, better ways of engaging with the media and consumers is a mistake many PR agencies have made in the past. You have to evolve and adapt to new ways of working. There is no second thought to it."
Boiling it down!
So where Asad Dalal's philosophy is concerned, it is being true; being true to your work. People want growth and by that it could mean financial growth or career growth, but that growth is only achievable if you are true to your work. When you are true to it, it gets seen. But making this absorb in the new generation is something Asad finds a challenge. The new generation is very spontaneous and looks for shortcuts.
Point is, Asad's life is an example for a number of people but especially those who think shortcuts are the way to go. Because if you are true to you and to your work, slowly and gradually you will achieve big, just like the Managing Director at Talking Point.
Stay tuned to Brandsynario for the latest news and updates!