A total number of 8 countries use Rupee as its official currency, including Pakistan. However, only 2 of these 8 countries have a unique symbol for it.
Well-known Pakistani designer, artist, and traveler, Assam Artist has decided to propose his own symbol to represent our country's Rupee.
The idea behind this design is so that the Pakistani Rupee can have its own identity in the markets, and around the world.
The symbol Assam proposed is a combination of Pakistan's cultural heritage, rich history, and patriotism.
Assam explained that the Star and Crescent are the symbols of Pakistan and part of the Pakistani Flag. It represents the Muslim Community. He added;
I have merged the edges, curves, and lines of the crescent and star. I also took inspiration from gender and culture equality signs, which show that we are multi-cultural people of a nation with equal rights.
The symbol is a unique merge of the letters 'P' and 'R' for Pakistani Rupee.
I also used two alphabets from the National language Urdu, 'ر' from Rupiya, 'ا' (Alif) Initial of the Islamic Republic of Pakistan. It is presented as Latin with a mixture of Urdu Qalam (Read Pen) Calligraphy.
Here is the concept symbol Assam proposed!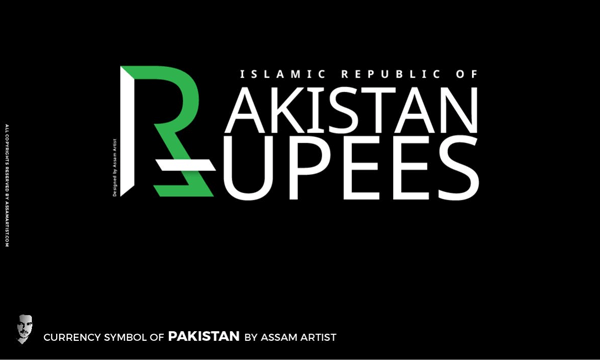 What are your thoughts about the proposed symbol? Share them in the comments below.
Stay tuned to Brandsynario for more news and updates.